A few days ago I had to stay overnight in a hotel. It's that time of year when kids are leaving their secondary schools and this hotel was hosting a school prom.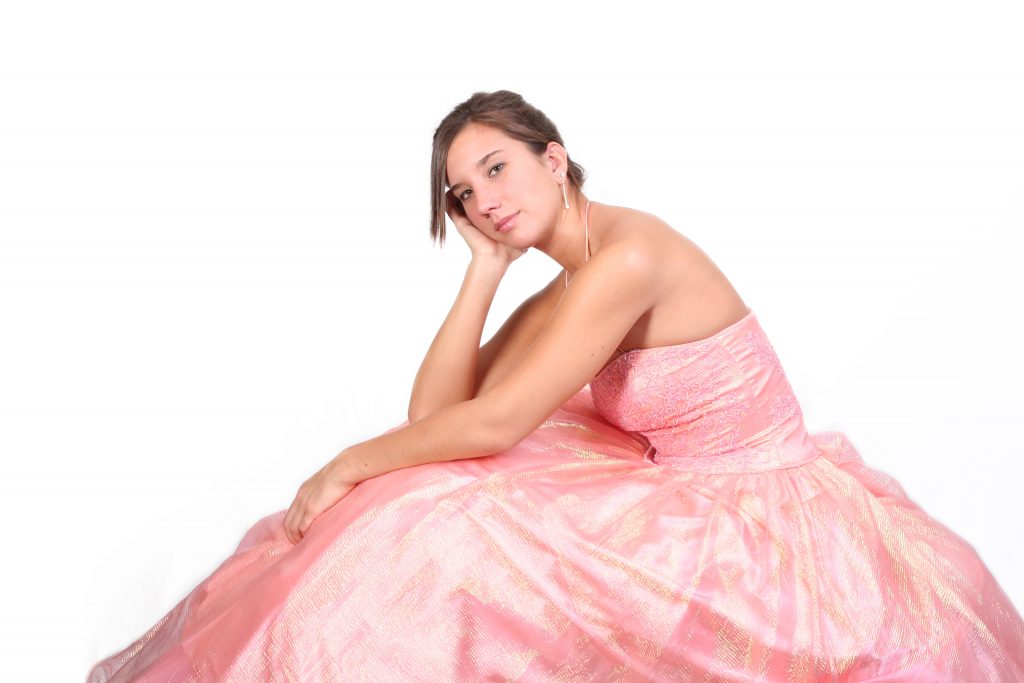 Sure enough, a small number of youngsters were hanging around. There were a few boys in dinner jackets and girls wearing dresses dripping with sequins.
Generally speaking, I admire most north American traditions. The arrival to the school prom to the UK, however, did nothing for me.
Perhaps it's just because of the impression left on me by years of watching US films and television, but I've always felt it's a huge event that puts kids under massive and completely avoidable pressure. There will be pressure to attend, there will be pressure to look amazing, there will be pressure to go with a date and so on.
I worry for my daughters feeling that level of pressure when their turn comes. With eight year old and four year old daughters, it may be a good few years away. Even so, I simply don't like the idea of them having to look amazing and worrying what others will think of them at one of the most sensitive times of their young lives.
I spoke to Mrs Adams about my concerns. I made some comment about the kids having to turn up in a stretch limo as I believe some parents go to such lengths.
She said that when the time comes, we'd feel under pressure to do the same. It proved my point: In addition to putting the kids under pressure, mum and dad are also pressured to go to huge effort to make the school prom a success for their kids.
I also wondered about kids who simply aren't into this kind of thing. The rockers, the goths and the alternatives. What of those who are painfully shy or were bullied merciless at school?
I've always felt the school prom is very exclusive. I mentioned this to Mrs Adams and she then hit me with some of her Scottish wisdom, as ever, put in exceedingly eloquent terms.
What she said went something like this:
"When I left school we all went down to Papa Docs and got s-insert-the-letters-yourself-here-t faced on vodka. At least this way there's an element of control and it's a nice way to celebrate the end of your school years."
Most of you will be unaware of Papa Docs. It was a nightclub in Mrs Adam's hometown in West Scotland, long replaced by a venue that sounds equally unappealing. The fact its forerunner was named after a former dictator of Haiti tells you all you need to know about this establishment.
I considered what Mrs Adams had said. I thought about my own teenaged years and honestly can't remember the day I left school.
I think leaving school was simply a non-event. We broke up for the GCSEs and just splintered off, most of us never to cross paths again.
I went on to a college to sit A-Levels. I can't say for certain that I remember my last day there either.
I have blurry memories that could be from my final day at college. They suggest I was enjoying myself at the time, although I look back now with a certain sense of horror at exactly what I do remember.
I thought back to that hotel I stayed in the other night. There were no drunken kids vomiting in the car park. Young couples with dishevelled clothes and guilty looks on their faces were not sneaking out from behind bushes.
Far from it in fact. The young adults I saw were all sober and behaving very well. A couple of older guys in dinner jackets, I assume they were school teachers, were stood in the car park marshalling taxis for the prom goers as they left towards the end of the night.
I won't deny it, I still feel a little uneasy about the school prom thing. It does seem a little exclusive to me.
Maybe, however, our North American friends have a point and the arrival of the prom to the UK was not such a bad thing. The kids at the prom will go their separate ways with memories of a great night spent together with their former school friends, people they spent their formative years with.
No dodgy nightclubs, no horrible pubs or blurry memories. With teachers marshalling the taxi ranks, they should all get home safely too.
Perhaps it makes sense and I shouldn't worry so much about the pressure. Instead I should maybe feel relieved that my kids will have the opportunity to go to a well-organised event to mark the end of their school days. If they think I'm paying for a stretch limo, however, they can think again.
Interested in this blog post? Well have a read of these...