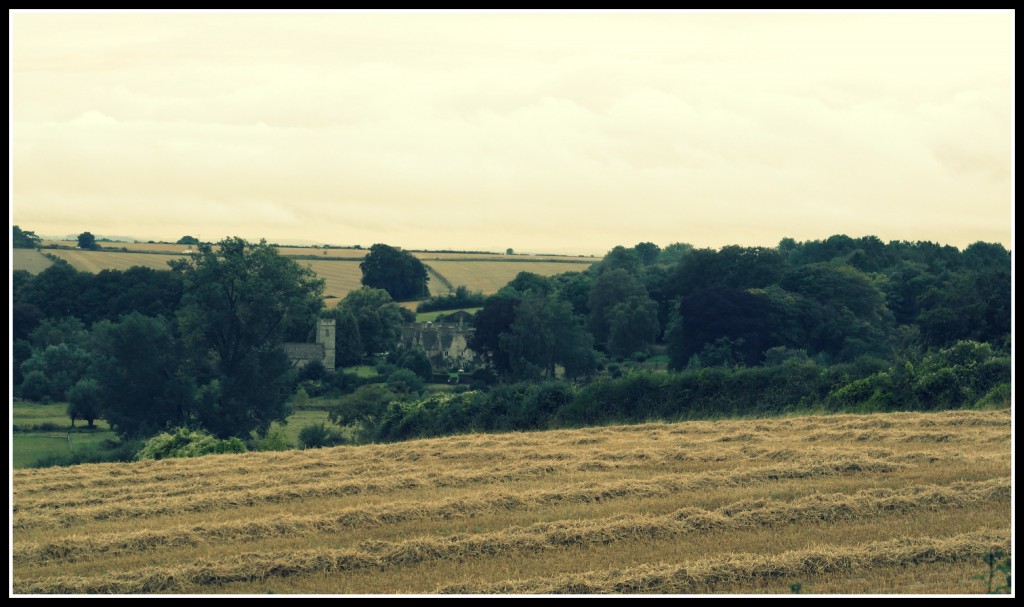 This week's #MySudayPhoto left me with a dilemma. I've not had time to go out and take any images this week and so I found myself sat at the lap top, questioning whether I should take part on this occasion.
I then stumbled across this image. It's maybe not very high quality, but it is topical.
It's of a small section of a valley in the Cotswolds near where I grew up. The large building in the middle to the right of the church is Asthall Manor, birthplace of the Duchess of Devonshire, also known as Deborah Mitford, who passed away at the age of 94 earlier this week.
I won't recount the story of the Duchess's life here. I'm sure most of you will be aware of Deborah Mitford and her five sisters. If not, you'll find some more info here.
I think the Duchess's passing away will be felt hard in Asthall and the surrounding area. Although she hadn't lived there for many years, concentrating her efforts on Chatsworth House in Derbyshire, she still owned a pub round the corner called The Swan that I regularly drank in when younger. I rarely go to the pub these days, but when passing through I sometimes stop off for a drink. It's not uncommon to hear the staff talking about visits form "The Duchess" and pictures of all her sisters hang on the walls.
Interested in this blog post? Well have a read of these...