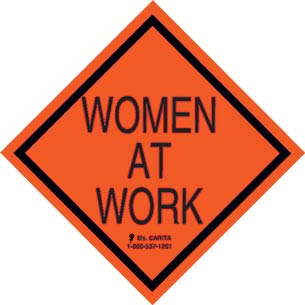 I have a confession to make. I sometimes need reminding that my wife is also doing something quite radical by working full-time while I look after the kids and household.
Okay, so the world is populated with many full-time working women. In our society, however, my wife does stand out because she has voluntary left the childcare and housework to me.
Let's stop referring to her as "my wife" for she has a name; Gill. Gill tells me that she is sometimes the subject of disapproving looks or comments when she explains her domestic situation. Thankfully she has never experienced worse than that, but it is sad that a couple like us can't make the choices we have without judgement.
There is another way to look at this. Although Gill makes enormous effort to attend school plays and so on, her work hours are very demanding. She isn't able to get as involved with school life as she'd like. As regards our youngest's nursery, she's only visited it the once. Gill faces the economic reality usually faced by dads; she has to sacrifice time with her kids in their formative years to work and pay the bills.
On the one hand I know Gill is comfortable with this scenario. She is quite open about the fact she feels she'd struggle if expected to be a stay at home mum. As I've said before, I think she's underselling herself but that's the way she feels.
On the other hand, it's not unheard of for Gill to walk through the front door an hour after I've put the toddler to bed and just as I'm getting the eldest into her pyjamas. When she makes it home before the children are in bed, the look on her face is priceless. She lights up and relaxes, no matter how tough the day has been. On those occasions I can tell just how big a sacrifice she is making.
For all I rant on about the issues I face as a stay at home father, it's only right and proper I acknowledge just how much my amazing wife is sacrificing too. Her role may be atypical, but she does a huge amount for the family.
Interested in this blog post? Well have a read of these...