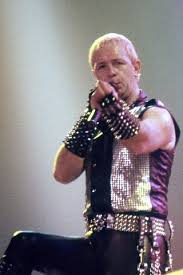 Earlier today I wrote a very mundane tweet. I announced to the world I would be listening to heavy metal while tidying and cleaning the house. It then occurred to me that I frequently put horrendous rock music on before doing housework and yet I have no idea why.
I have a similar, yet more sedate, habit when it comes to ironing. When taking the creases out of clothes I will always scan through the documentary channels and put one of them on. I find it's relatively straightforward to iron clothes while also learning about the Pyramids, Amazon rainforest, volcanoes or aircraft design.
Today, however, was a double whammy. I spent time both cleaning and ironing.
A particular favourite of mine when cleaning is Judas Priest. I often find myself dusting and tidying away toys while singing along to Breaking the Law or Living After Midnight.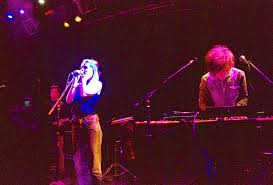 On this occasion I didn't actually follow through with the statement made in my tweet. Instead of heavy metal, I first listened to The Offspring and then moved on to electro-popsters London Grammar, a group I got quite into over the summer after listening to its Glastonbury set on the wireless (as my grandmother would have said).
When it came to ironing, I watched a fascinating documentary about the prohibition movement in the United States. I have to say it genuinely had me enthralled. I think my wife's top bears some creases because I was paying far too much attention to the TV. To my amazement the constitution of the US was amended to ensure alcohol was banned throughout the entire country. I never knew that such a far-reaching step had been taken.
Those are a couple of my strange housework habits. I don't for a second believe I'm alone. What do you do when cleaning the bathroom, hoovering or cooking for the family? Do you tend to rock-out like me, or do you listen to the Archers? Maybe you do it while naked. Leave a comment below and tell the world about your foibles.
Picture credits: London Grammar image by PaulSanFransisco. Rob Halford image, photographer unknown. Both reproduced under Creative Commons agreement 3.0. For further information and for a link to the agreement, see my Disclosure page.  
Interested in this blog post? Well have a read of these...