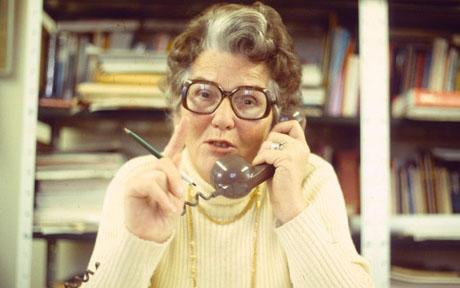 I can probably say with some authority that we all swear. I'm also going to assume, because I have a lot of faith in my readers, that you do your utmost to make sure it doesn't happen in front of your children.
Even so, none of us is perfect. Even the most right thinking individual accidentally mutters invective when injured and in pain or when forced to brake hard because a foolish motorist has pulled off a life-endangering stunt. This type of thing happens and I don't think anyone should feel too guilty on the rare occasion when it does.
The other day, however, my eldest, Helen, was at a swimming lesson. A swimming instructor (not Helen's) was chatting with another parent when she let slip and used a rude word. There were two kids, probably about five years of age, stood directly in front of her and my daughter and I were only a metre or so away.
I could tell she was talking about something quite distressing. Someone she knew had either died or fallen very seriously ill, but I wasn't impressed. At that point in time she was about to give a lesson to a group of young children, there were children around her and she was an authority figure. I wasn't happy at all.
I find public transport can also be a very bad place for the kids to hear bad language. Either it's used incredibly casually by other passengers with little concern for who may hear it or I've witnessed parents screaming at their children using horrible language.
I don't wish to be judgemental, but I always find it an incredibly sad thing to witness. It makes me wonder what happens in their home life.
I'm not a prude. I swear, my wife swears, we all swear. In fact one of the best things about being married to a Scot is hearing Mrs Adams' creative invective, something I think they excel at north of Haidrian's Wall.
This, however is my point. There's a time and there's a place. That time and that place is not when surrounded by children who are too young to understand in what circumstances such language is and is not acceptable.
What is your experience? How do you feel when people swear around your children? What would you have done if you had been around when that swimming instructor swore?
Interested in this blog post? Well have a read of these...