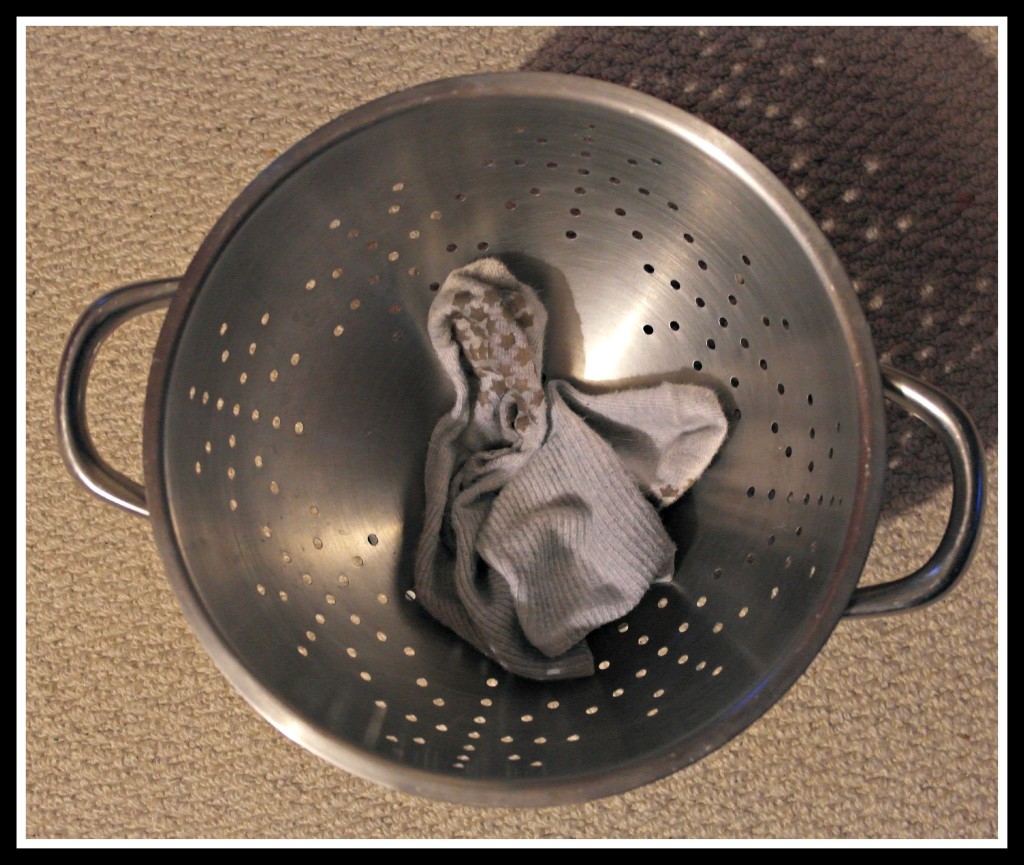 This photograph reveals a completely random parenting moment. As you can see, it is a colander containing a pair of Toddler Adams' socks.
The randomness of this collection of objects struck me as very amusing. I have no idea why she decided to take her socks off, place them in a colander and transport this precious cargo from the kitchen to the living room, but this is what she appears to have done.
It reminded me of an occasion I went to collect Helen, our oldest child, from nursery when she was about three years of age. She wasn't wearing any shoes and so I asked her to go and find them.
Helen ran off to one side of the nursery where there was a toy washing machine and pulled one shoe out of it. She then ran off in the other direction to where there was a toy oven. She opened it up and retrieved her other shoe from inside. Goodness knows what she was doing placing her shoes in such disparate places but it did make me laugh.
What random stories have you got about your own children? Where have they hidden socks / shoes / mobile phones / money? Leave a comment below, I'd be interested to hear your story.
I have linked this post to the #MySundayPhoto linky hosted on the Onedad3girls blog.
Interested in this blog post? Well have a read of these...