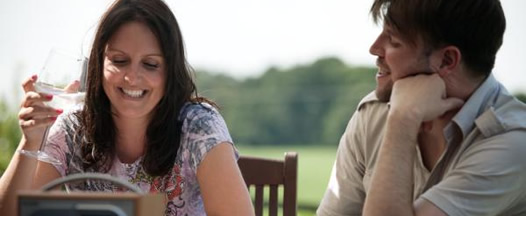 I recently took part in a Google+ hangout that was organised by financial services giant Legal & General. It was the first in a series of hangouts aimed at discussing personal finance issues and giving guidance to individuals across a range of life stages.
The event was chaired by Legal & General's chief executive Nigel Wilson and an expert panel was on hand to answer questions that had been submitted by readers of Dadbloguk (you can read previous blog posts here and here). Issues discussed included the best ways to save money on everyday items for your children, how to invest for your children's future and how to budget.
An edited version of the #MoneyHangout is now available! The video is embedded below. It's only a minute and a half long so if you want to see what it was all about, please do watch it (if you want to watch the full 22 minute version, you can follow this link).
The next #MoneyHangout will be taking place this Friday, 27 Match at 10am and you can request an invitation to watch it by following this link. On this occasion I will not be involved but an expert panel will be on hand to ask any questions you might have about retirement.
The panel will be made up of:
Michelle Cracknell, chief executive of The Pensions Advisory Service
Independent financial advisor James Dean and
Personal Finance Journalist Jasmine Birtles.
If you have any questions you'd like to put to the panel, simply send a tweet using the hashtag #MoneyHangout. Do make the most of this opportunity. The panel is first rate and has a wealth of knowledge to pass on.
Disclosure; The post was produced in association with Legal & General.
Interested in this blog post? Well have a read of these...