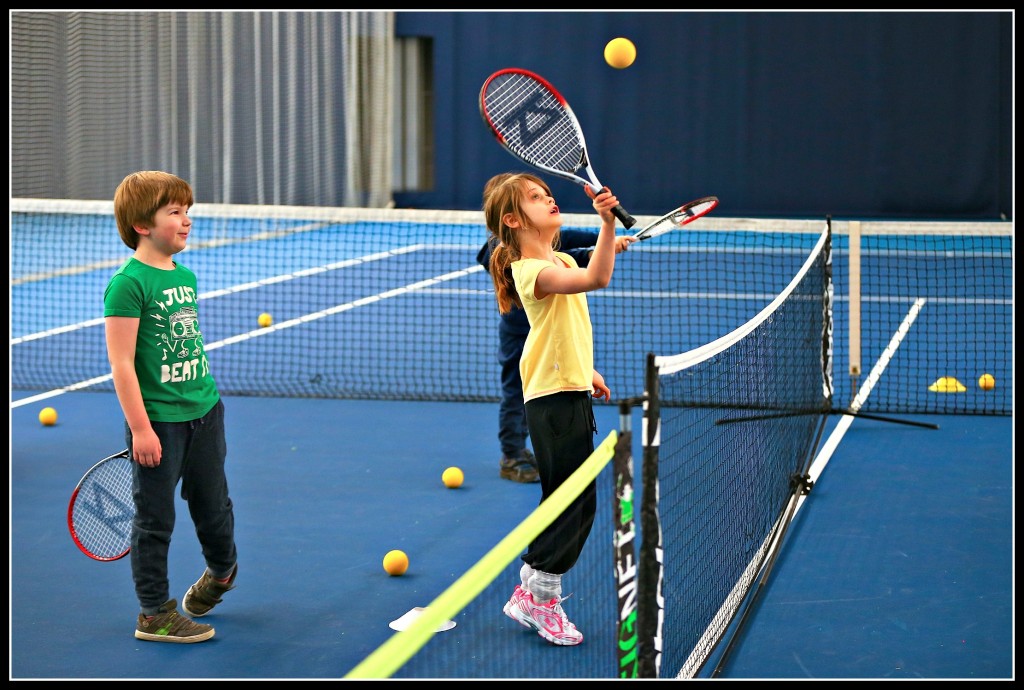 As a kid, I played some tennis. In fact as a teenager, my family had collective lessons for a short while; mother, stepfather and I on the tennis court together (my brothers being too young).
Alas, I put down my tennis racket at about the age of 14 and have barely touched one since. Regular readers of the blog, however, will know that a few weeks ago I went to a Davis Cup match in Birmingham with my daughter Helen and several other BritMums bloggers and their families.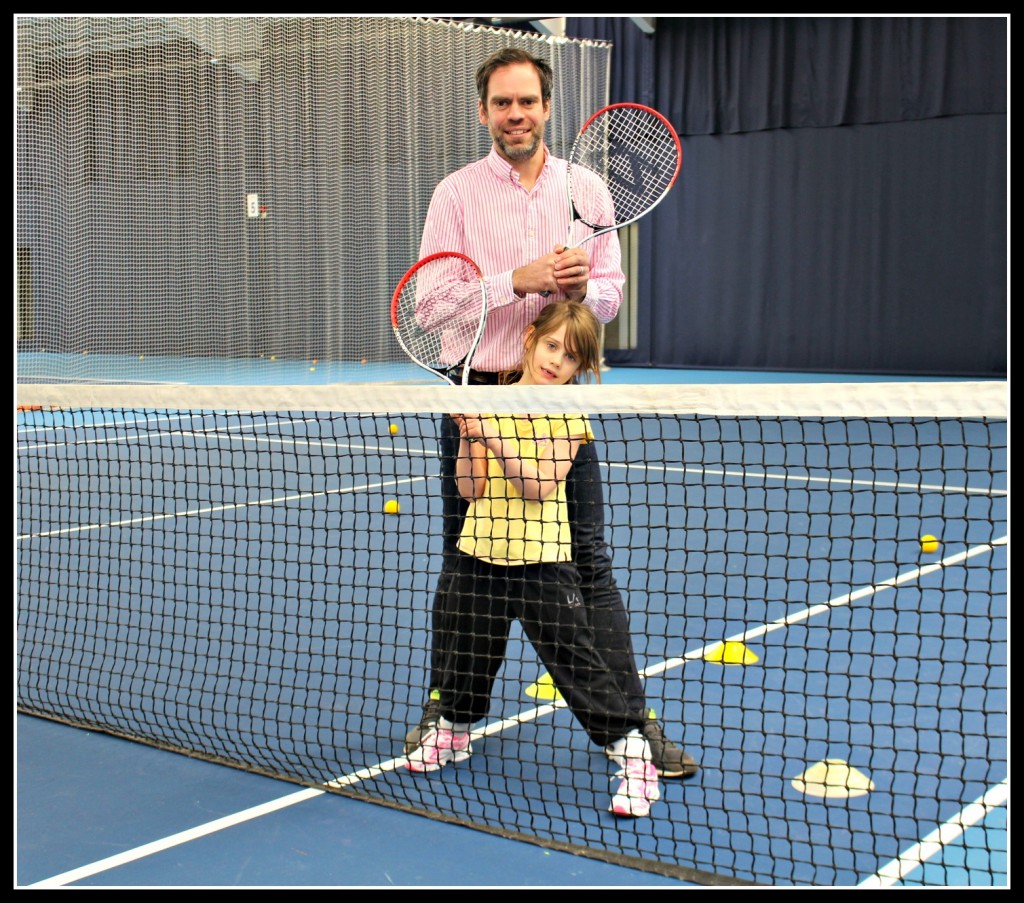 We were guests of the Lawn Tennis Association (LTA) which was launching a new campaign in conjunction with mineral water producer Highland Spring. Called #tennisforkids, the aim is to provide free tennis lessons for kids across the UK in May and June. If you're interested, you can sign up by following this link.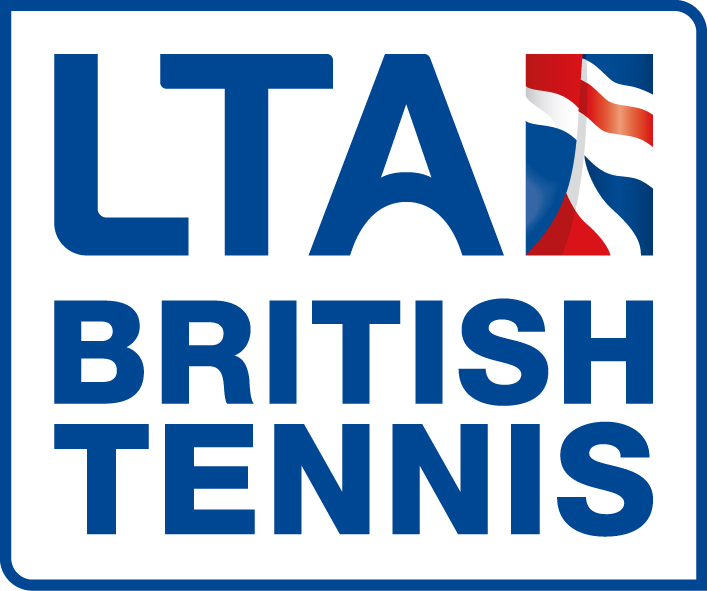 To learn more more about the #tennisforkids campaign, watch this video;
I really would encourage you to sign up if you can.  I was stunned when I saw how inspiring Helen found her session in Birmingham. She's been talking about it ever since and we're in the process of firming up when her #tennisforkids lessons will take place.
The day itself got off to a fantastic start when former Junior Wimbledon champion Annabel Croft gave all the children a coaching session. I have to say that Annabel was brilliant with the kids. All of us bloggers were impressed by her approachable, down to earth style. She was quite clear about the aims of this campaign; just to get normal people playing tennis, even if they've never thought of playing before.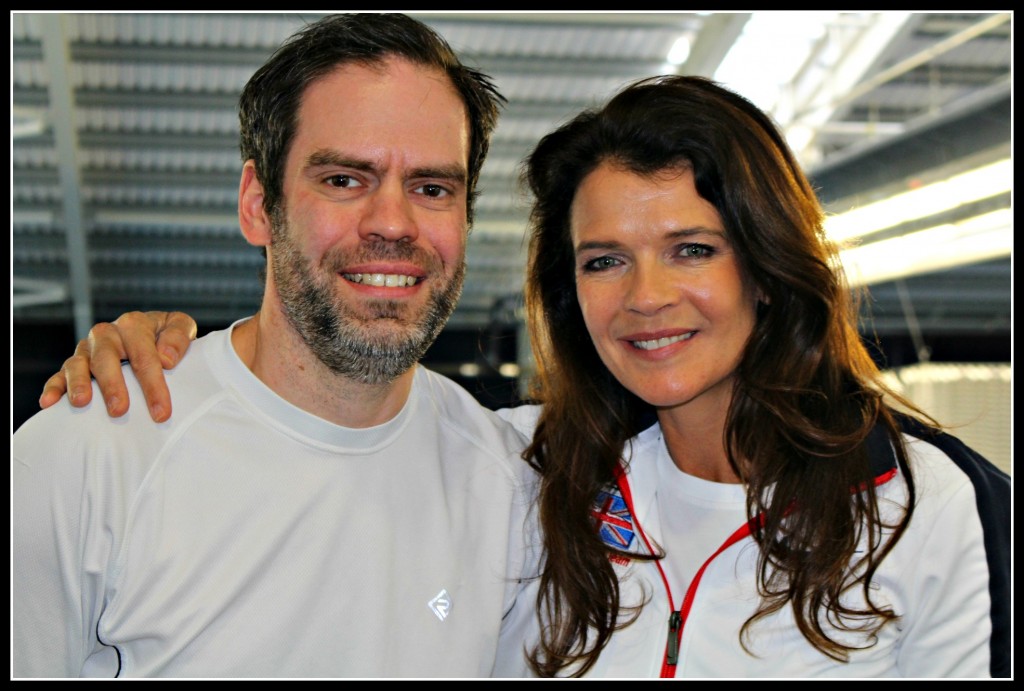 Us bloggers then got a few minutes to speak with Annabel before having lunch and going to the Barclaycard Arena for a doubles match between Yoshihito Nishioka and Yasutaka Uchiyama representing Japan and Andy and Jamie Murray representing Great Britain.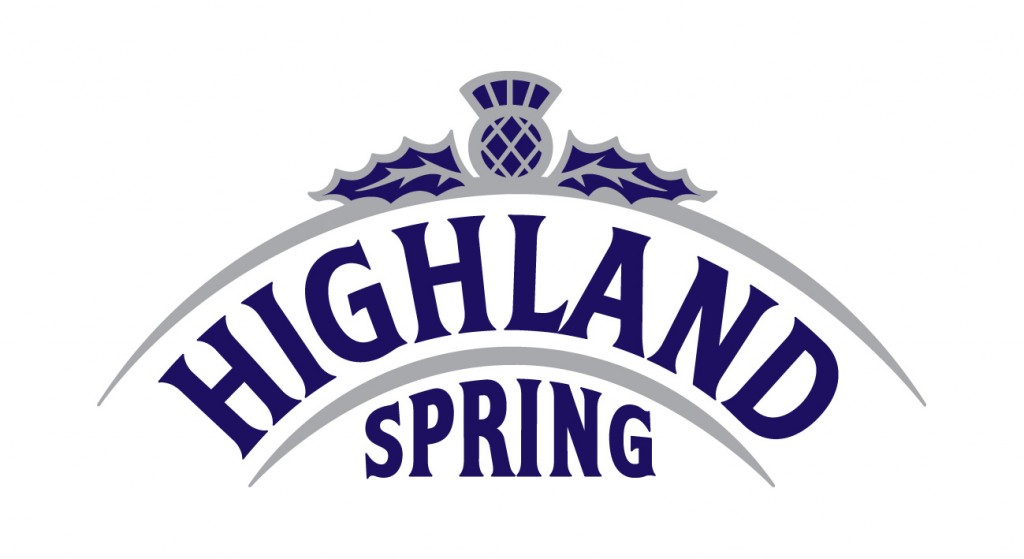 Bloggers there on the day were; Nadine who writes the JuggleMum blog, Jen from Jenography, Vicki of Honest Mum, Nell, who writes Pigeon Pair and Me Becky from Baby Budgeting, and The Boy and Me. It was a great group of people and we all thoroughly enjoyed ourselves. Just look at the smiles on the faces below!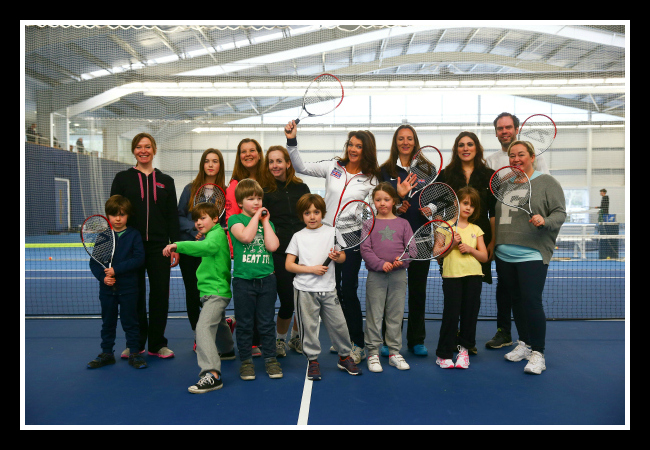 I couldn't tell you when I last went to a tennis match, it was such a long time ago. Nothing, however, quite prepared me for the Davis Cup. There was music, there were pyrotechnics, there was audience participation. It was great fun and I came away feeling a Davis Cup match was a great way to introduce youngsters to the sport. Wimbledon, with its strict rules, would be a bit too much for a child of Helen's age (seven). This, however, was perfect. It helped that the Murray Boys won.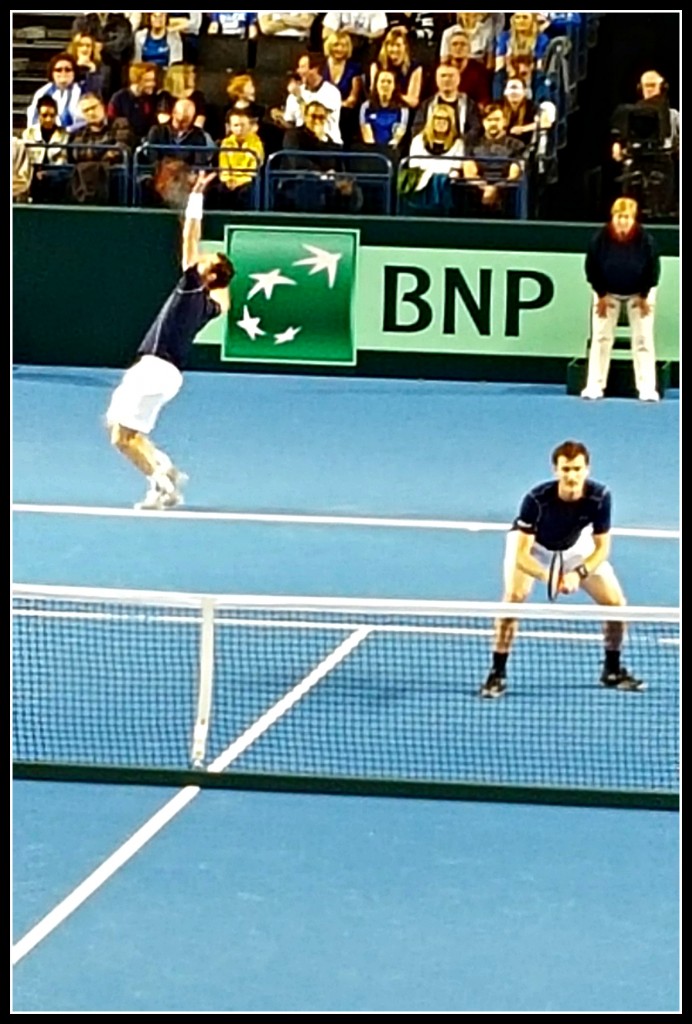 Fired up by all of this, Helen is incredibly keen to have some lessons. I'll let you know how she gets on at a later date.
Did you play tennis when younger? Would you like to play tennis again now or encourage your children to do so? Have you any tennis stories of your own? If so, please do leave a comment below.
Disclosure; This post is part of the #TennisForKids campaign with BritMums, sponsored by the Lawn Tennis Association in partnership with Highland Spring. You can sign up now for LTA'sFREE tennis lessons for your child – find out more here www.lta.org.uk/tennisforkid
Interested in this blog post? Well have a read of these...