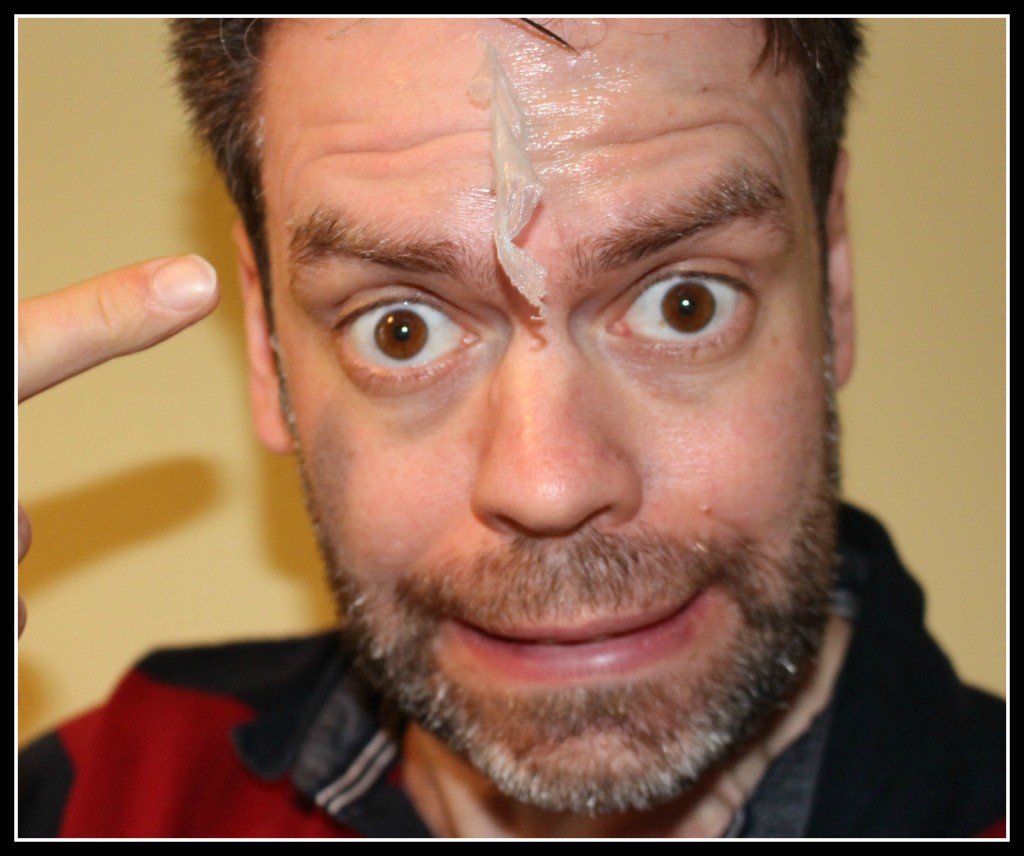 With this blog post, I am going out of my comfort zone. Yes, I make no secret of the fact I have a fussy grooming and skincare regime.
This means I happily use exfoliants when shaving, will only use the best shaving gear and love a good moisturiser. After all, I only have one set of skin.
Moisturising shower washes, face masks and pore strips? This is new ground for me. Within the confines of my marriage vows and personal morals, I'll try anything once, even if it makes me feel uncomfortable.
First up, Dr Do Good's in shower moisturizer spray. Based on vegetable extracts and free of parabens, this is designed to lock in moisturiser across your whole body.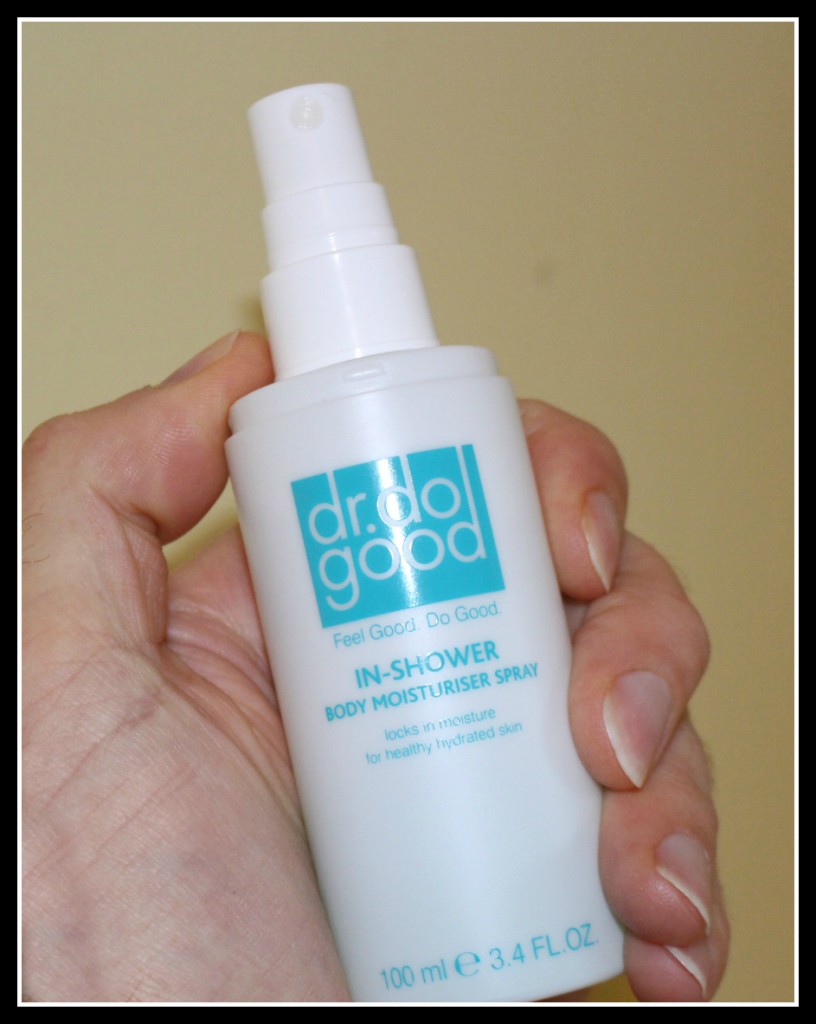 It comes in a simple air-spray bottle. The packaging is features the colour blue, I assume to say "men can use this stuff".
The instructions are slightly counter-intuitive. You're supposed to shower, apply Dr Do Good then rinse and dry. It claims that it will be absorbed super-fast and won't leave the skin feeling sticky or greasy.
Despite the fact you're supposed to rinse off before drying, I found all of this to be true. There's no questioning that it moisturises; it definitely does what it says on the packet.
Having given it a try, I was left pondering if I'd use it regularly. I think the honest answer is no, but then I had a lightbulb moment.
I'll shortly be taking a couple of long-haul flights. I used to be a travel journalist and caught long-haul flights all the time (those days are well and truly history!). I'm a firm believer that long haul flying knocks the seven bells out of your body, including your skin. Dr Do Good will definitely be coming with me. I'd also use it after a day spent in the sunshine.
In other words, I liked this stuff, but I maybe wouldn't use it every day. To purchase, go to the Dr Do Good website, which you will find here.
We then move on to the Montagne Jeunesse range of skin care products for men. We're now entering a different world altogether (to clarify, Montagne Jeunesse produces a women's range as well). The range includes a deep pore cleansing peel, strips to unclog pores, a skin fix mask (for some reason spelt masque, as all its products are), a rescue mud mask and pore unclogging mask.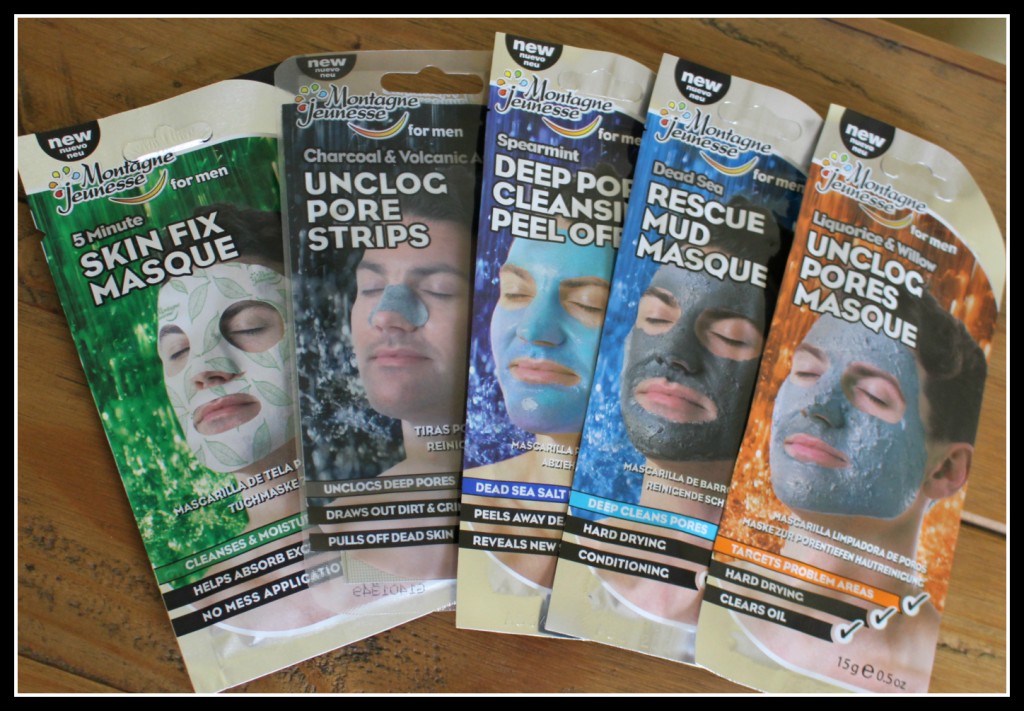 There's one issue I have to mention straight away. The packaging for these products is a little confusing. This is an affordable range; each sachet costing just £1 and I think this is great. Alas, this has an impact on the packaging which is, well, a touch unappealing. On a shelf in a shop, I think you'd easily pass them by assuming they were some other product.
Apart from the unclog pore strips, they all feature images of men wearing masks, making the unidentifiable and the words "for men" are written in tiny letters. As these are aren't products traditionally bought by men, I think most guys could unwittingly overlook them.
That, however, is no comment on the performance. The first item I tried were the unclog pore strips. They're very simple to use; wet your nose, apply to the skin and leave for 10-15 mins before removing.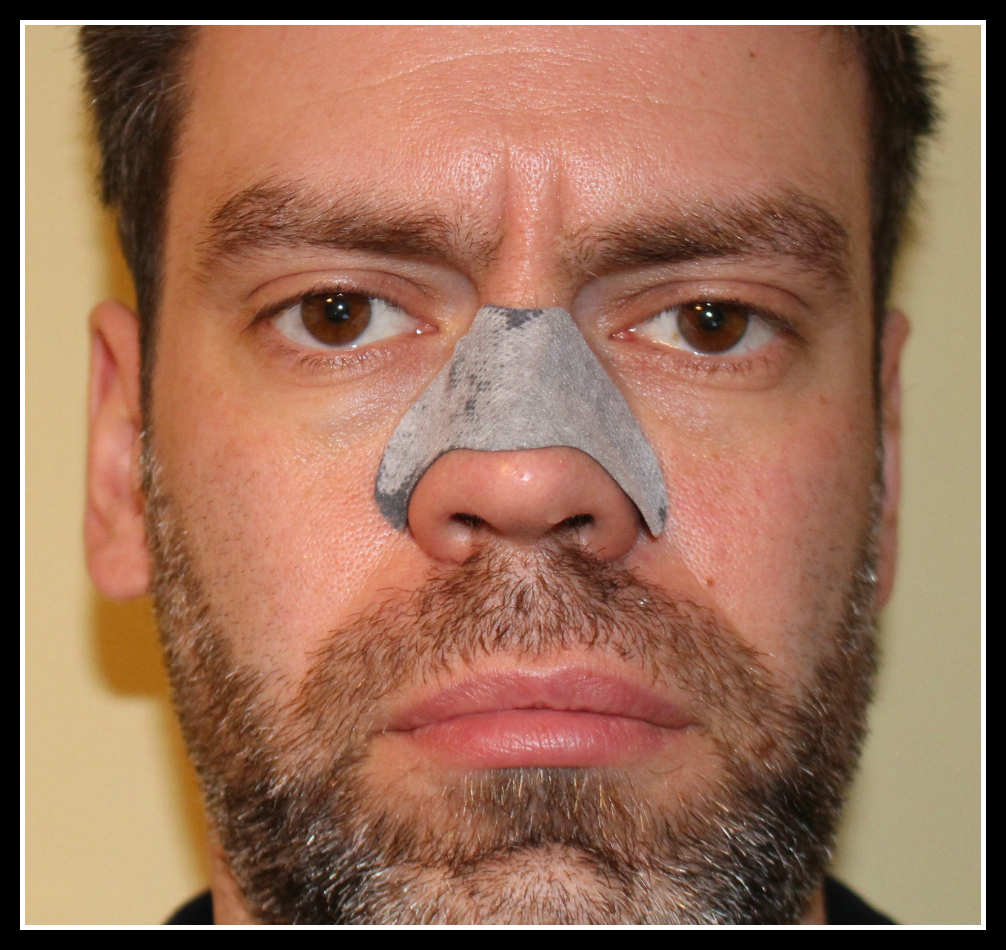 The strips have a pleasant scent and are very easy to use. They rely on volcanic ash and natural charcoal to draw out dirt and grime out of the skin. Unsure what to expect, I was somewhat taken aback to see exactly what it had removed from my nose. In other words, these bad boys work very well.
The next item I tried was the deep pore cleansing peel off. You apply this to the entire face and it claims to dig the dirt out of your pores. It relies on spearmint and sea salt (see the picture at the top of this post).
Again, it's very simple to use. You wash the skin, apply while wet, wait for 20 minutes and then remove. Having never used anything like this before, I applied it to my face but paid no attention to where it was going so had to wash the stuff out of my eyebrows before it set! I also found the spearmint was a little uncomfortable on the skin, but that's a personal thing.
It seemed to work very well. I'm not sure I'd rush to use it again but if you want to give yourself a deep-pore cleanse and you're a guy; it'd be perfect for you.
The skin fix mask gave me a bit of a shock. It's very simple to use and the aim is to moisturise and cleanse the pores. You moisten your face, apply to the skin and leave for five minutes. It has a pine-like scent scent that was very strong. I wasn't too keen on this but you only use it for five minutes and so I persevered. When I took it off, the mask was a completely different colour, having removed all manner of junk from my pores. On that basis, I must say I was very impressed.
I confess I haven't used the mud mask or rescue mud mask. This is down to the fact I am once again wearing stubble on my face. I shall give them a go another time. Based on my experiences however, the Montagne Jeunesse range is worth using if this kind of skin care is your type of thing. It is very cost effective, so that is no barrier. If you're into skincare, I'd give it a whirl, just don't let the packaging put you off. The Montagne Jeunesse products are available from Boots, Superdrug and Primark.