I don't think I've ever been quite so happy to see Christmas decorations go up, even if many people have put them up earlier than normal. I usually get a little annoyed when I see decorations going up too early but hey, it's 2020. The Christmas lights pictured here are part of a public display that I spotted at the roadside about a week ago.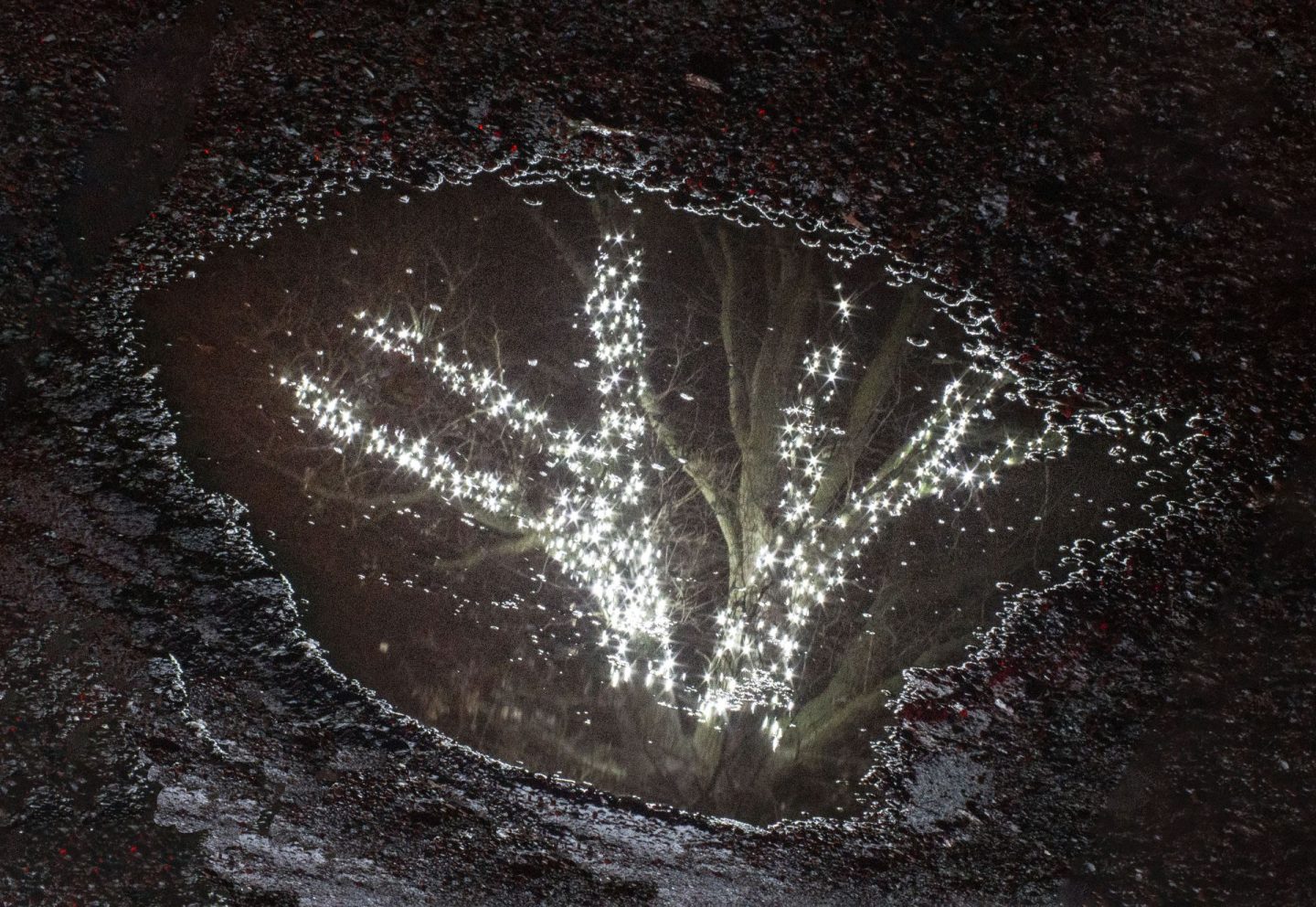 Having spotted these lights, I went on a small adventure a few days later to get this image. The lights were strung up in a tree next to a pond. When I drove past the first time, I couldn't help noticing the reflection of the lights in the pond's water. They looked stunning and I thought it would make for a superb long-exposure photograph.
I had this kind of image in mind and so I decided to return with my camera. When I did, I discovered it was all a trick of the eye!
There was absolutely no way I could get the image I wanted without risking death and setting up my tripod in the middle of a busy A-road. Realising I couldn't make the image a reality, I decided to head home, but as I made my way to the driver's door of the car, I saw this reflection in a puddle.
It's not the glamorous image I was hoping to take, but the lights are nicely framed in the water and there's quite a bit of detail in the tree. In a quirky way, I think it works. I've done two versions, the top one is colour and the one below is black and white.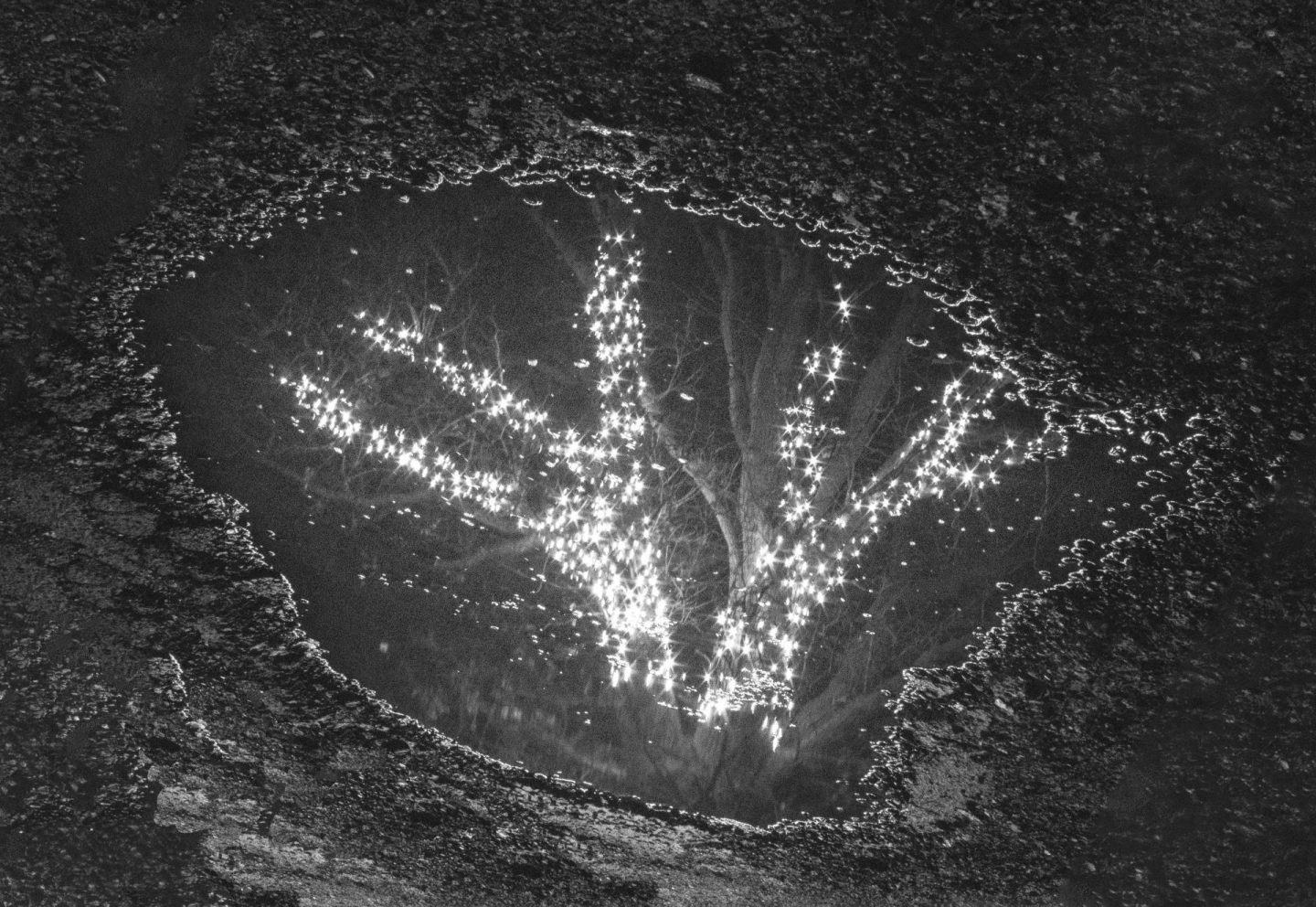 Getting back to the issue of Christmas decorations, have you put yours up yet? Our tree has been up for a week so far and my kids and I will be belatedly making Advent calendars later today. This year will be a Christmas like no other, but I think that could make it all the more special.
A note for any photographers or bloggers reading this. I've added this post to the #MySundayPhoto linky hosted by Darren Coleshill's wonderful photography blog. You can visit yourself by following this link.
Interested in this blog post? Well have a read of these...