Some time ago I went through a spell of posting long-exposure images to the blog. It's a technique I love and what I used to take this image of Waterloo Bridge in Central London. It's also known as The Ladies' Bridge and if you want to know why, then please read on.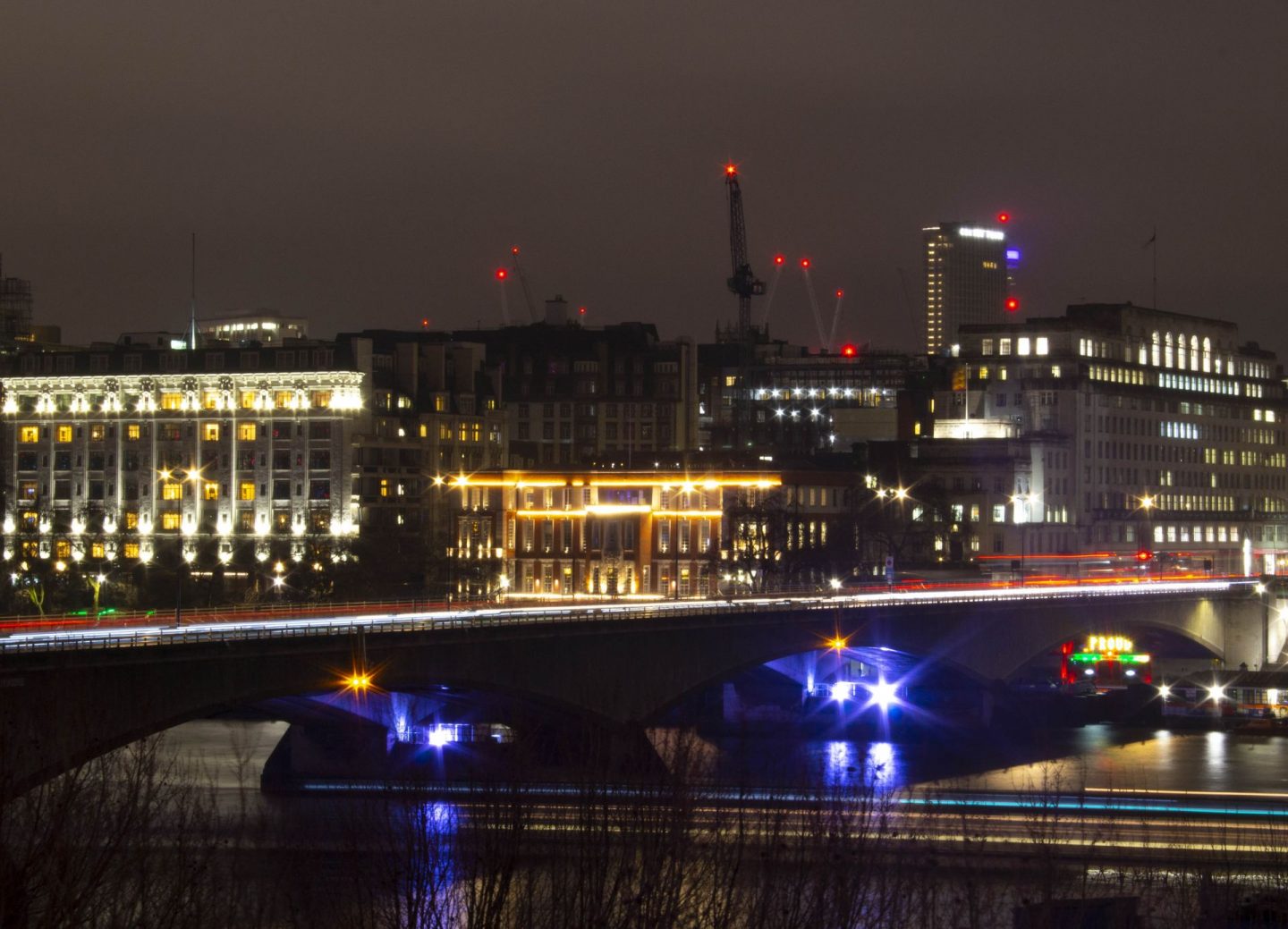 If you haven't guessed, this is a picture I took a few months ago, days before lockdown was introduced. It being the summer holidays I have been busy with the children and while my camera has accompanied me to most places, I've been concentrating on them, not taking pictures for the blog.
Anyway, when I took the picture London was a teeming ball of energy with too much traffic on the roads, not to mention lots of river traffic. See the blue and white lights in the bottom right quarter of the photo? Those were the lights of a barge, passing along the River Thames (to give you some idea, the shutter speed was set at 15 seconds).
I couldn't honestly tell you what Central London is like a that time of night now. I haven't been up in to the centre of the the city since the day O took this image. I know it's not the ghost town it was during the most extreme days of lockdown, but I doubt it's as busy as it was prior to COVID coming to town.
Anyway, a quick bit of trivia for you about Waterloo Bridge. It is often referred to as the Ladies' Bridge because it was built using a huge amount of female labour during World War II (see this 30 minute documentary). Make of this what you will, but it was also built on time and came in on budget.
If you link your photography, please do follow this link. It will take you to the Darren Coleshill photography blog where he hosts the #MySundayPhoto 'linky' where other bloggers showcase their work.
Interested in this blog post? Well have a read of these...