When you go on a road trip with your family, how do you load your car? Do you make a list and give it lots of thought or do you leave it to the last minute and ram everything in without thinking about whether you can see out the back?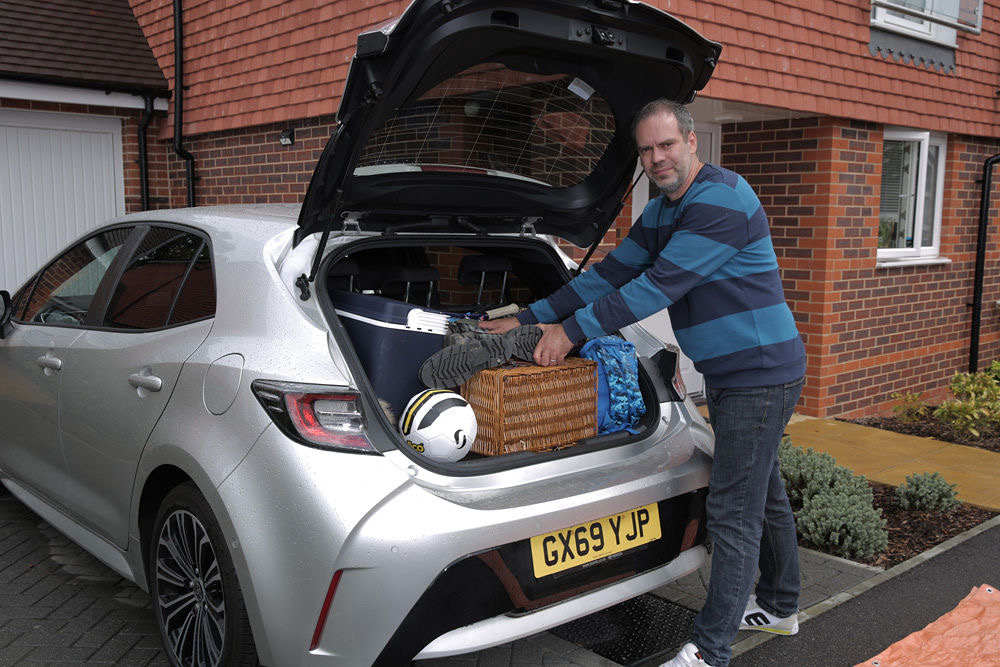 A survey published by Toyota has found loading cars and packing is something of a weak point for many Brits. Of the 1004 people questioned, 31% have forgotten sunglasses, while beachwear (14%), underwear (13%) and shoes (12%) are also commonly left behind.
Over-packing is also a common problem. Most worryingly, 30% of people say they often can't see out the back or side windows. This rises to 44% among 18-24 year olds.
Perhaps not too surprising, 79% of the survey's respondents said they felt stressed when undertaking holiday journeys. With lots of people taking staycations this year because of the Coronavirus pandemic, this begs the question: How should you load your car to avoid a packing disaster?
I've partnered with Toyota and produced a set of tips and hacks to help you. I was loaned a Toyota Corolla Hybrid 1.8 with a 361 litre boot and asked to show how I would pack for a long journey.
I did just that and based on years of experience driving with my family from the South East of England to Scotland to visit the in-laws. Here are my tips:
Give each child a small rucksack to pack with items such as colouring books and pencils, games (magnetic games are best), favourite soft toys or comforters. These can be kept in the back seat with them for the journey.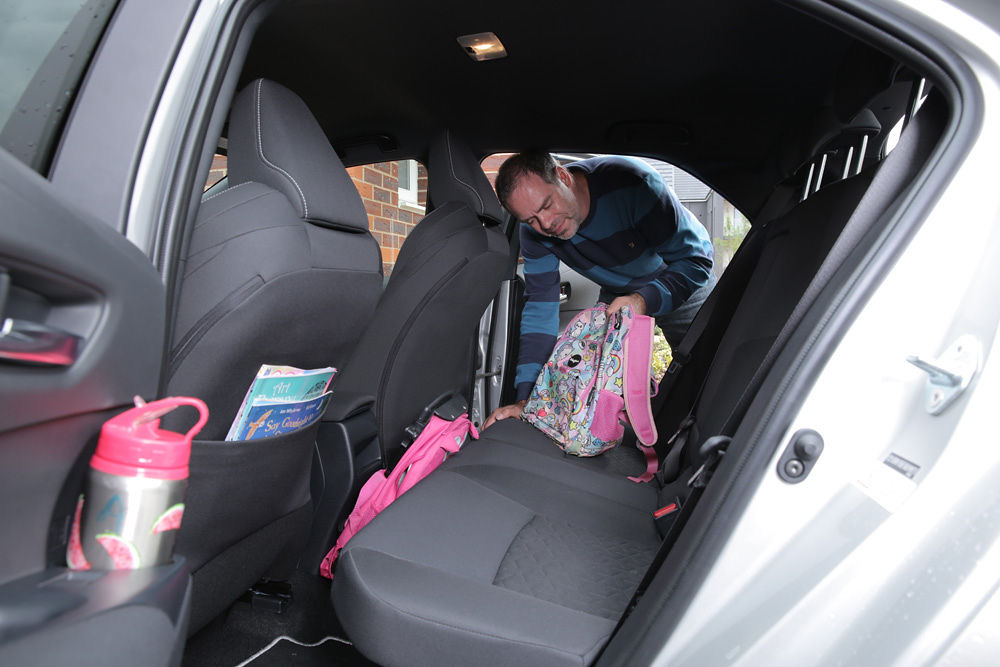 Before loading the vehicle, lay everything you want to pack on a tarpaulin so you can see it all. This also protects the luggage from getting dirty while you are packing.
Does your car have a spare wheel cover? If so, lift it up. There is often lots of extra space you can make use of. By doing this, I managed to pack shoes, a pair of in-line skates and two camp beds around the Corolla's spare wheel.
Items like bike helmets, coats and so on can be tucked into the wells and other gaps on either side of the boot. This will help provide space for the larger, more rigid items.
Next, you should place large, flat, robust items in the boot, something that can take some weight. Something like a body board would be ideal.
Try to use one large suitcase or bag instead of lots of little ones. This way you know the location of where everything is packed and there's less chance of leaving bags behind or misplacing items, as you only have the one place to look.
Try not to fill the boot any higher than the level of the parcel shelf. This way you can keep valuables out of sight and in the event of an accident, your possessions will stay in place and won't fly around the vehicle, potentially causing injury. If you need the extra space and do remove the parcel shelf, make sure your view of the road behind isn't compromised.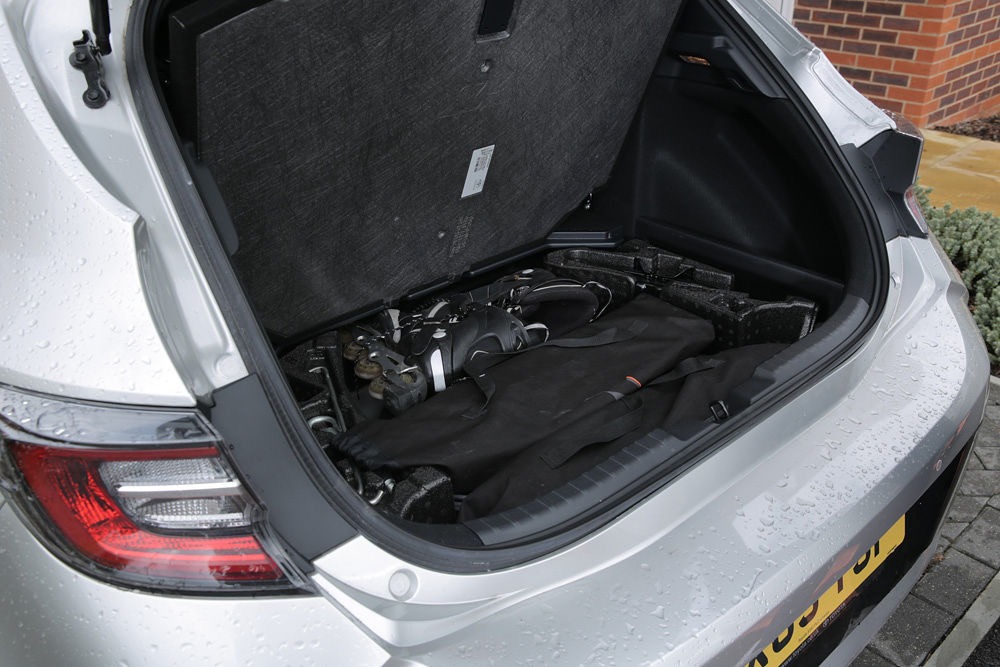 Larger, heavier items should go next. It's better if they are square or rectangular in shape. Items like suitcases and cool boxes are ideal. These will create a solid foundation for smaller, lighter items to go on top.
Finish with lighter or delicate items, including footballs and tennis racquets.
Make sure children have sunshades, headphones and blankets, so they are comfortable and can listen to audiobooks or music. Audiobooks are ideal for long journeys as they are entertaining for both children and adults. I don't recommend books or any type of screen-based entertainment as these can make you feel sick.
Parents should also have a bag or rucksack in the front passenger footwell for essentials such as passports, money, mobile phones, torch, snacks and a first aid kit. In the Covid era, don't forget hand sanitiser and face masks for all the passengers, as they'll need to wear them when stopping at service stations.
Phones shouldn't be used by the driver (obviously) but they can be placed in the centre console and charged while driving. Reservation details, directions, essential phone numbers etc. may be on your phone, so it's best to arrive with it fully charged. Passengers may also want to use phones for entertainment during the journey, so keep them to hand and on charge.
What car loading stories have you got?
Have you got any good car loading stories to share? Maybe you once drove off leaving your luggage on the driveway? Perhaps you left your child's favourite cuddly toy or comforter at home? If you have, do leave a comment below. Do also share any great car packing hacks and tips you have.
Interested in this blog post? Well have a read of these...