If you've visired Dadbloguk or looked at my social media channels recently, you may have seen me singing the praises of a free app called Readingmate. The app that was designed to encourage children to develop good reading habits and my family has been making use of it.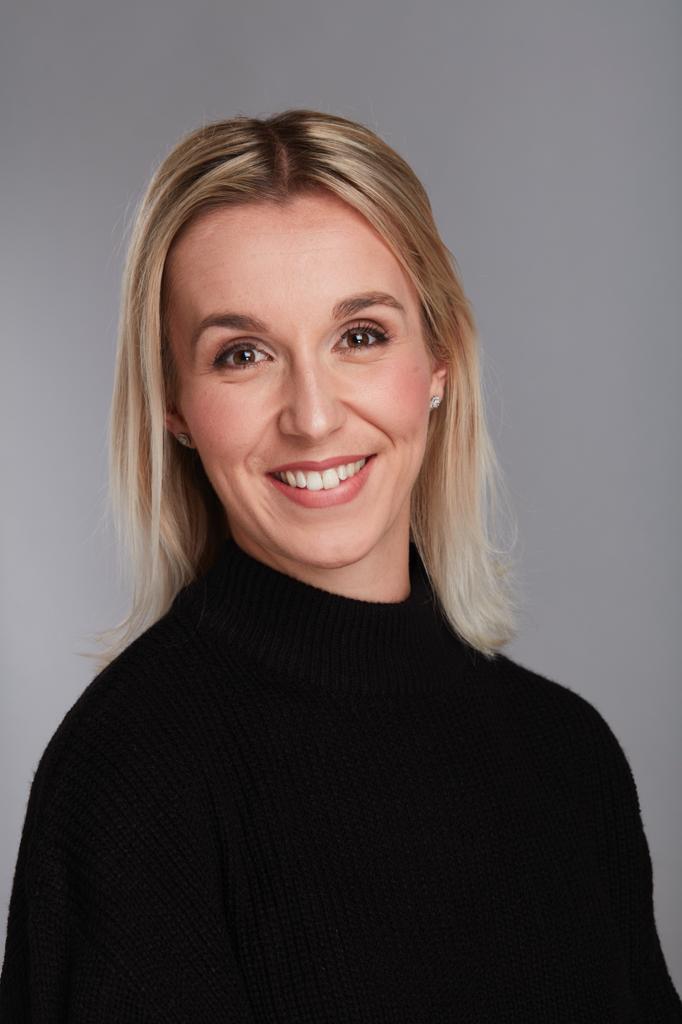 The app was created by husband and wife team Hannah and James. Both are avid readers and added to that, Hannah has the benefit of being an English teacher.
The Readingmate app is very easy to use and you can read about our experiences of putting it through its paces. In this Q&A, Hannah tells me what inspired her and James to launch the app, plus what they read and provides tips for parents to get their kids reading.
First of all, could you please introduce yourselves
"I'm Hannah a full-time SEND English teacher and have been teaching now for nearly 8 years (blimey, makes me feel old) and outside of that I create content, videos and articles for the Readingmate app. James runs the operations and 'behind the scenes' parts of Readingmate."
You're clearly avid readers. What are you reading at the moment?
"Yes, we've both been lucky enough to grow up with a love of reading. The majority of my memories of my mum are with her head buried in a book or the newspaper. We are very different in our approaches to reading. James devours non-fiction whereas I'm always hungry for a good novel. At the moment I'm reading The Butterfly Room by Lucinda Riley and 4 3 2 1 by Paul Auster, which was actually recommended to me by James."
If a mum or dad is really struggling with encouraging their child to read, what are your three top tips?
"This is something we get asked a lot by parents and I often find that the root of the 'struggle' comes from their child not actually having found the right book yet. To get started I would say:
Talk with your child. Ask them about their interests, what they like/dislike from a book and do a bit of research into that genre or topic. Your child needs to feel like they have a choice and they're in control otherwise they won't feel enthusiastic about it.
Don't be afraid of non-fiction. This is something I've found that's especially relevant for boys but can sometimes be the case for girls. If your child gets more enjoyment from flicking through a magazine, that's fine. James is a perfect example of this. As a child he genuinely used to sleep with an encyclopaedia and because that was encouraged as an adult he now has three to four books on the go at one time.
Routine: Your child may be a little resistant at first but they need a routine. Set aside 10 minutes a day to share a story or if they're older as time spent reading.
"This is just the tip of the iceberg but on our website the Learning Hub is full of videos and articles to support parents. I've specifically written an article dedicated to reluctant readers which was one of our most popular ones!"
This brings us on nicely to the Readingmate app (which is free to download from the App Store and Google Play). For anyone who isn't familiar with the app, can you please outline how it works?
"The Readingmate app enables parents to track, record and reward their child's reading. And they can set a handy timer so they never miss a day!
"Parents are also able to purchase their child's next book through the app. They'll have access to thousands of the latest and most popular children's books."
I've been using the app with my kids. It's very clever because it doesn't just encourage reading, it encourages kids to develop good reading habits by rewarding regular reading doesn't it?
"That's excellent! So glad you're enjoying it. Our main aim is to make the lives of parents easier and inspire the next generation of readers. With the badges and milestones, we wanted children to actually see the progress they're making. And for it to feel like an exciting journey."
What else is there on the app to explore?
"I've often found, with myself and my students, that if ever there's a decline in reading it's because I haven't got a book to move on to. That's why we've created the bookshop so there's no delay. Parents and children have access to their next read.
"I know that we're all trying to be more conscious of our spending and supporting local where we can so we've teamed up with five literacy charities (Booktrust, Coram Beanstalk, Real Action to name three) and the nation's schools to donate 20p from each book sale directly to them. This way, parents can support their child's reading and also support their community.
"Additionally, we have a 'News' section on the app which has free educational articles that focus on reading and literacy to help parents learn how best to support their child's reading."
What inspired you to create the Readingmate app?
"James and I always felt extremely privileged to grow up in homes that not only nurtured but encouraged reading. Through my experience of teaching (I started as an English teacher in secondary schools), I've come to realise that this is not the case for many children. Sometimes through choice but also sometimes through personal circumstances. And that just didn't feel right.
"I'd be asked time and time again about how to get their children to read and what they should be reading. But through my own personal experience and a lot of research I came to realise that a love of reading comes from the home.
"We wanted to create something that could support parents but also make children enthusiastic to read. Teaming up with the charities, donating the schools and making all of our resources free was really important to us. We don't think there should be any barrier to reading."
It's very new, how have things been going since launch?
"Yes, we're still very much in our infancy. We had quite a delayed launch in the end and we're still making adjustments to the app and website now!
"It's been going really well so far. We've got over 4,500 downloads and received good feedback.
"Neither myself nor James are developers so it's all very new. We're hoping to continue to reach as many parents as possible to give them a little extra help. We've also been working closely with schools to write features for their newsletters."
Do you think people have been reading more in lockdown?
"Depends which lockdown we're talking about! During the first lockdown, research suggested that children were on average reading more. However, in my conversations with parents from my school and on social media I'm not sure that children have been as enthusiastic this time round.
"I get it! I've definitely struggled with concentration over the past year. Who hasn't? My advice to parents is little, often and consistent is the key to keeping your child reading. And also remember that reading manifests itself in many ways. It doesn't always have to involve your child reading Biff and Chip. I've actually just written an e-book that's all about activities to do that don't involve books. It's due to be released later this year and will be completely free to download."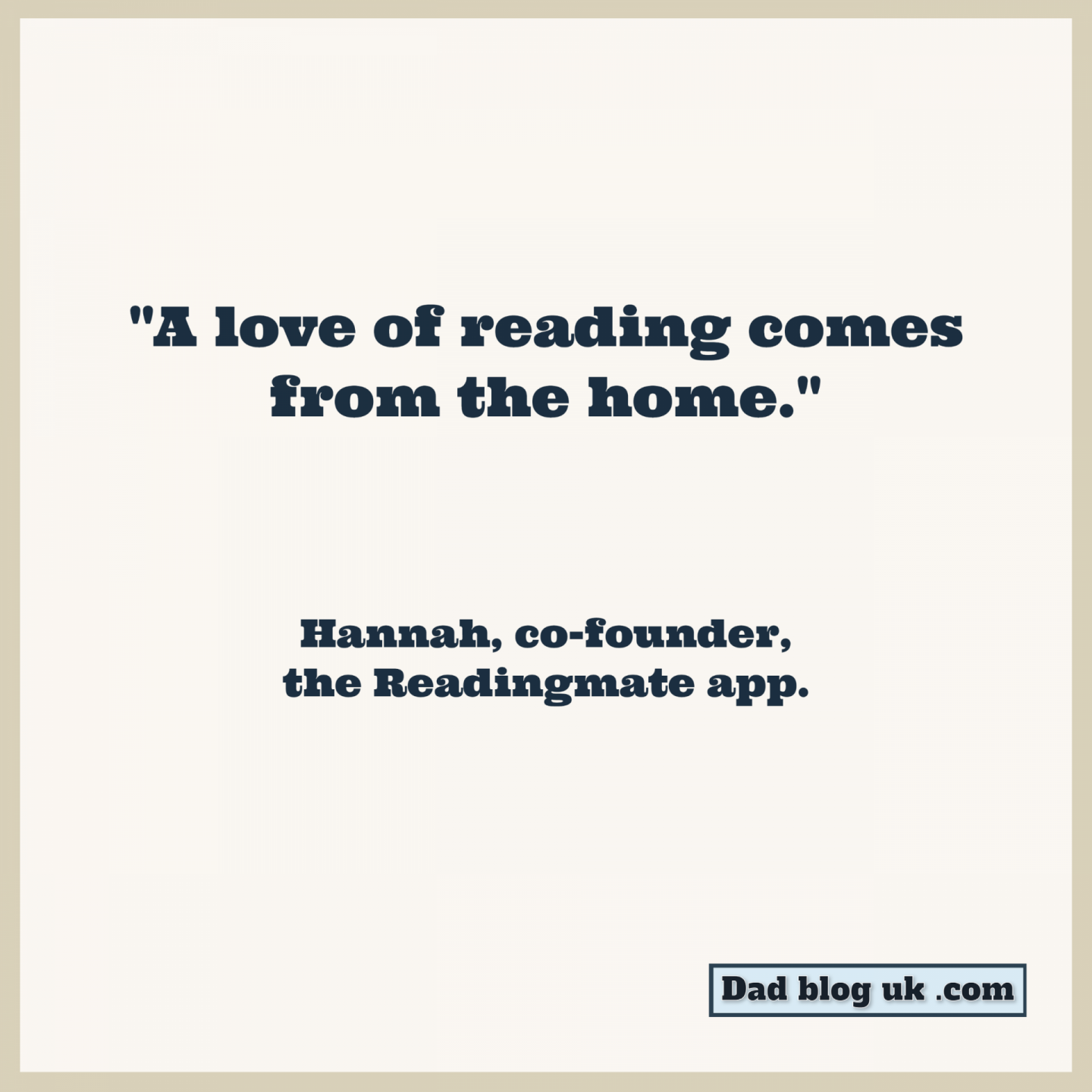 As a parent, one of the big battles is against excessive screen time. I guess Readingmate can help with that?
"I can imagine. We're living in a very interesting time. The article I wrote about the impact of technology was actually one of my favourites. It seems that we won't know the full impact of technology for a few years as we haven't seen a full life-cycle of a human who's lived with it their entire lives.
"I know I can see a physical and mental change in my students when they've had a prolonged period of time with a device. I'm of the belief that reading is a bit like exercise. You never feel bad after having done it, do you? Unless of course you're reading something you shouldn't be…"
What are your three favourite children's books?
"Ohhhh this is a really tough one! I'll be honest it changes weekly, sometimes daily. If I had to choose today it would be 'We're Going on a Bear Hunt', 'The Curious Incident of the Dog in the Nighttime' and – I'm cheating here a little – the Harry Potter series."
To wrap things up, where can people download Readingmate?
"You can find all of our resources on our website or follow us on social media. We're in Insgram and Facebook as @readingmateapp and on Twitter as @readingmate."