I knew a Toyota C-HR was being dropped off at my house, but when it arrived I was out and my wife had to deal with the paperwork. This led to some confusion with Mrs Adams as I'd forgotten to tell her a car might get dropped off. I returned home to find this incredibly well-styled vehicle at the end of the driveway. In fact it was so well styled that I initially thought there had been a mistake and that a Lexus had been dropped off instead of a Toyota!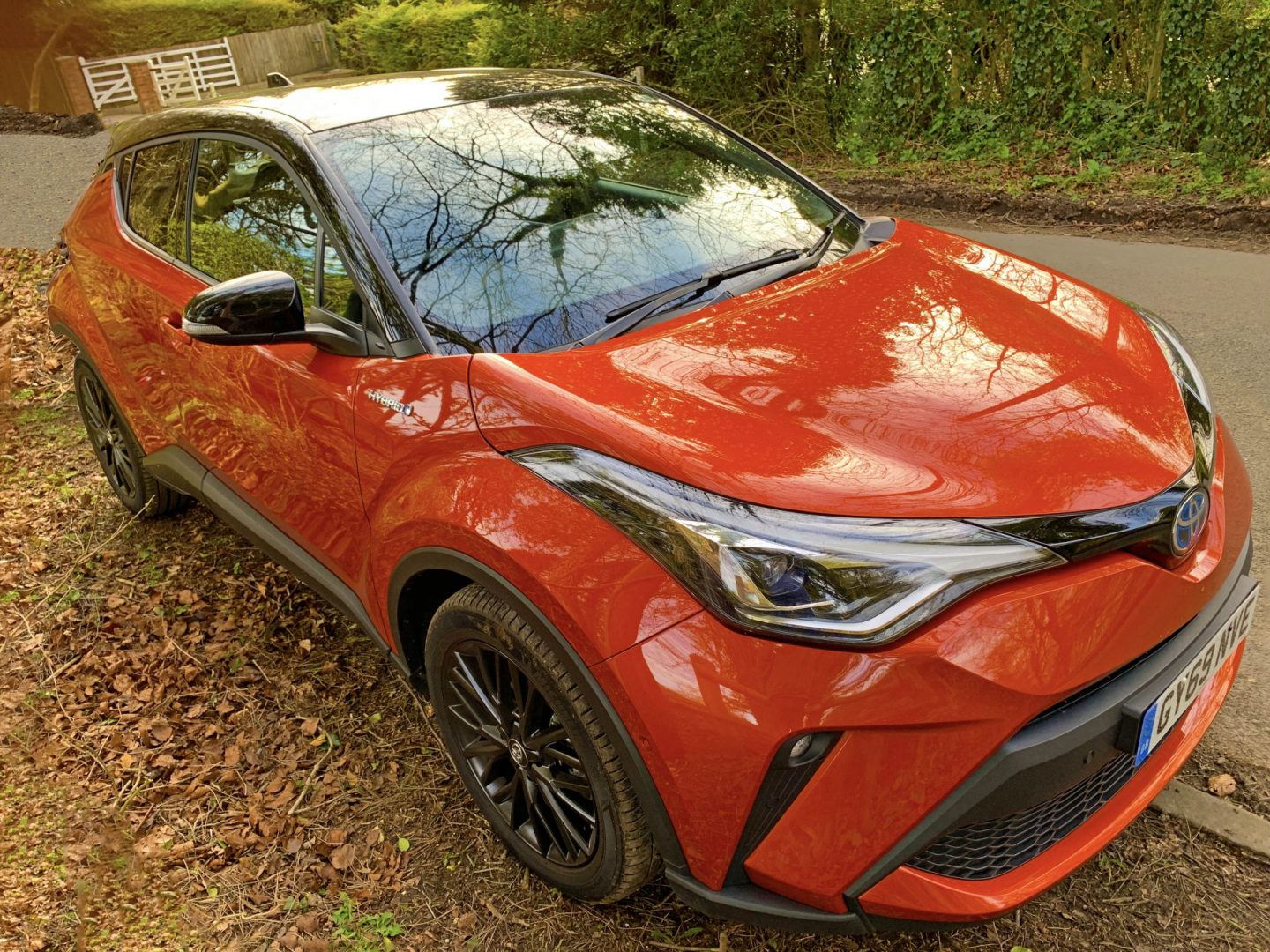 First impressions
My confusion didn't last long, but it goes to show the exterior styling of the Toyota C-HR stands out. The lights at the front and back are moulded into the body work and the curves across the entire car are eye-catching.
I was driving the higher-end Orange edition. This meant it came in a very distinctive orange colour (no surprised there) and the car unquestionably had a very striking appearance.
Although I initially mistook the Toyota C-HR for a Lexus, the interior is clearly not Lexus. It isn't built to the same specifications as a Lexus (see my recent review of the Lexus NX-F Sport here), but that doesn't mean it's poor quality. Far from it, it's actually well put together with a JBL sound system and a subtle diamond-themed design running throughout the interior.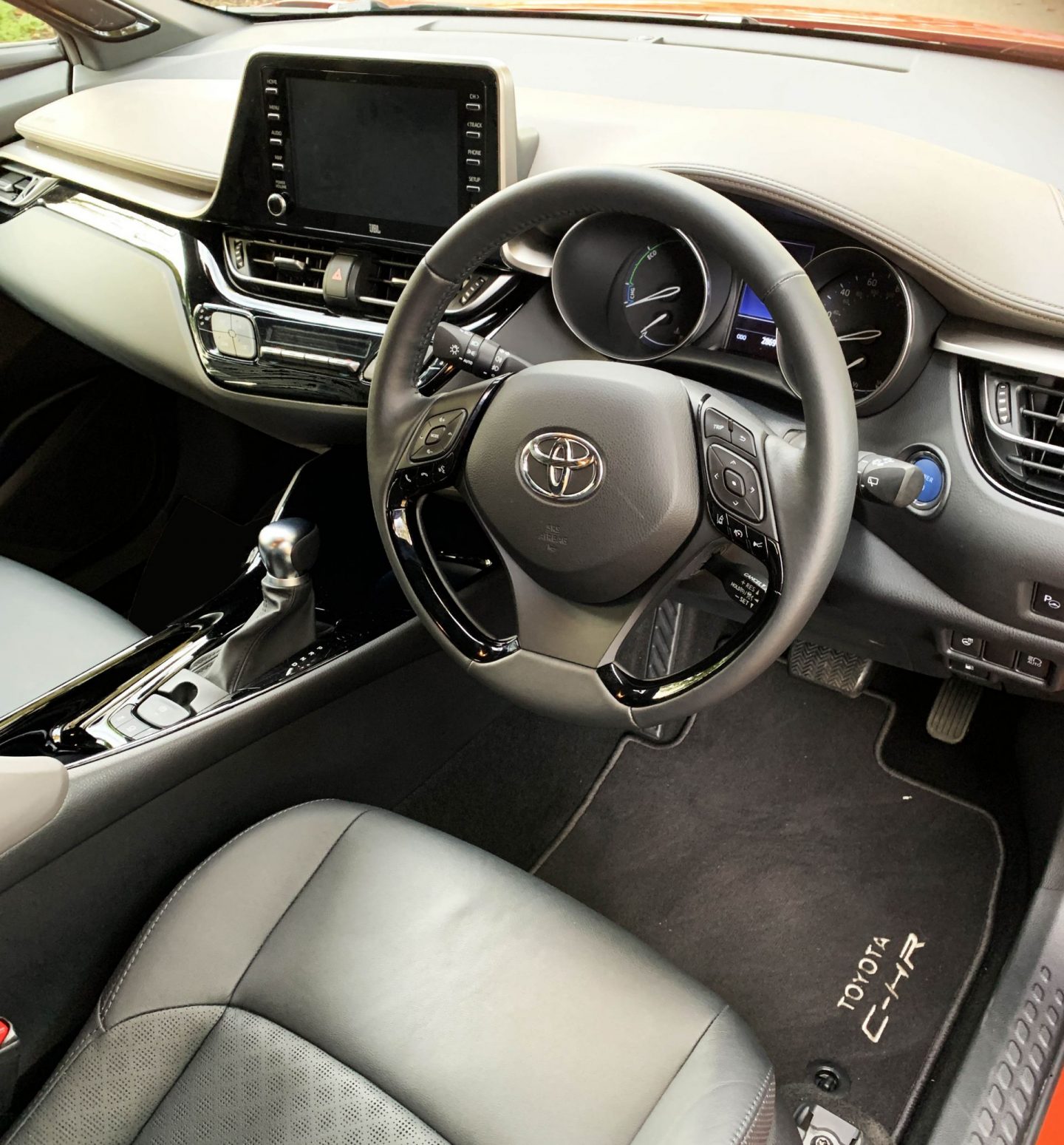 Three further features stood out. The first was the spoiler on the back. I'm personally not a big fan of them, but this one wasn't obtrusive and it fitted very well with the car's overall design.
The alloy wheels also stood out because they were black. The final thing to stand out was the car's two-tone paint work. For the orange edition, this was a black roof, matching the alloys, with orange bodywork.
That pesky Covid-19
Having given you my first impressions, I should explain the pesky Covid-19 virus cut short my time with the C-HR. As a result of the Government's social distancing guidelines, the car was collected from me a few days early. While the vehicle was with me, I drove it on country lanes, about town and on dual carriageways, but I was unable to drive it on a motorway, something I would always try and do. The shortened test drive also meant I didn't get as many photographs as I wanted.
Nonetheless, I did get to give the car a solid try out during its time with me. The selection of photographs I'm using are the best I had but I would usually take more.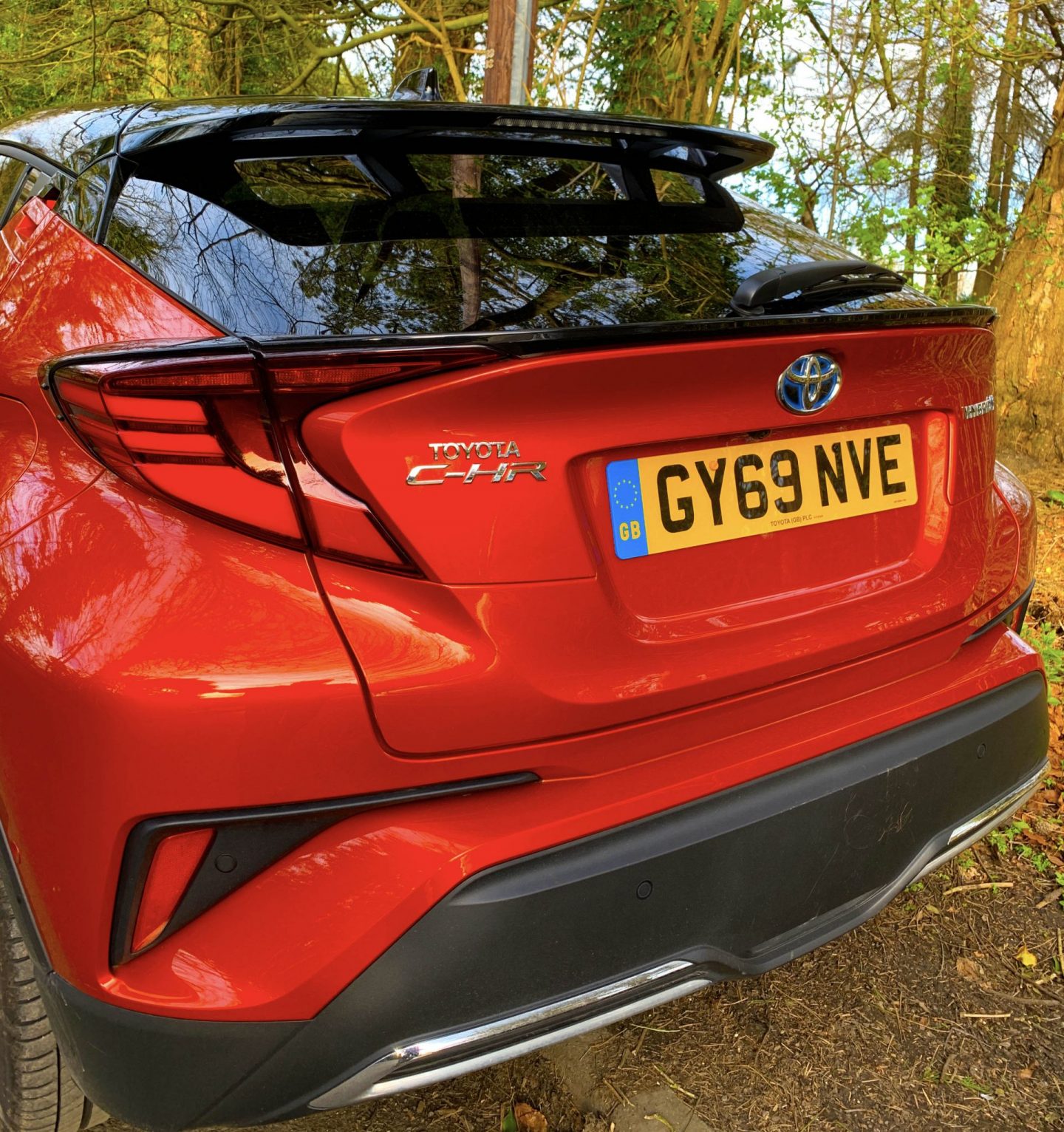 Tech spec
With that confession out the way, here are some of the more important details you need to know about the Toyota C-HR. The Orange Edition has a two litre hybrid petrol / electric engine vehicle. It has five seats and is ideally sized for about town driving.
As I've mentioned size, the C-HR's length is 4m40cm, width is 1m76cm and height is 1m56cm. In terms of height it's quite deceptive. It's a squat car, but the driving position doesn't feel low to the ground and you get a good view out of the windscreen.
The boot has a 377 litre capacity so it's not the biggest. For day to day use it's fine, but you would struggle to fit camping gear or other large items in there.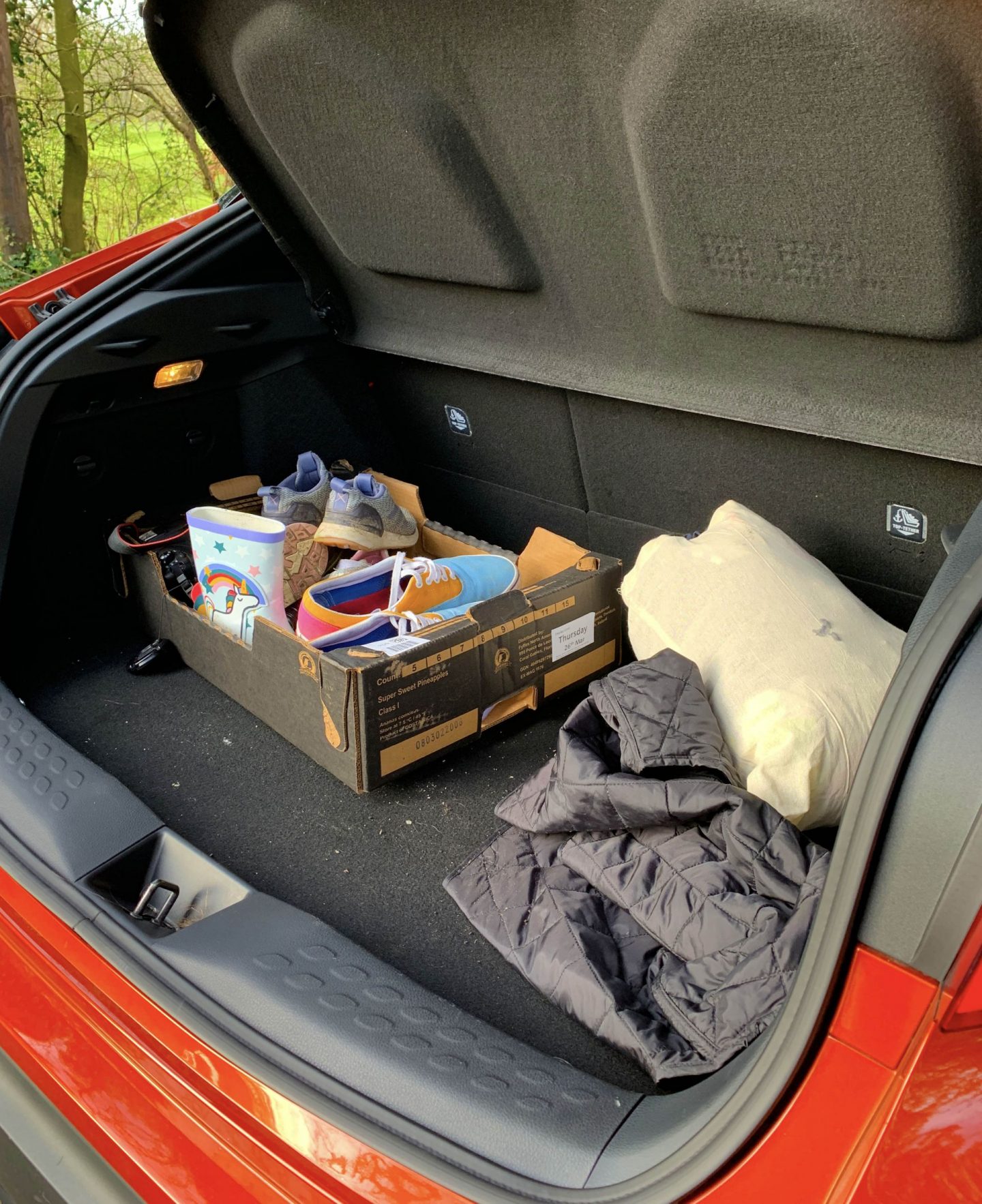 Toyota claims fuel consumption is between 49.56 and 54.32MPG. In terms of acceleration, Toyota states it can do 0-62 MPH in 8.2 seconds.
Performance
As a hybrid, the C-HR will cruise quietly at low speeds in electric mode. That said, the model I was driving was automatic and I noticed it was easy to accidentally knock the car into sports mode. Needless to say, in sports, the electric mode doesn't kick in as much.
The suspension and road handling were notably good. I drove the C-HR on some very potholed, twisty roads and it coped well.
I found acceleration to be good, but not brilliant. That said, the C-HR is marketed as a urban SUV. It's not the kind of car to buy if you're looking for speed. I found it to be more of an about town vehicle.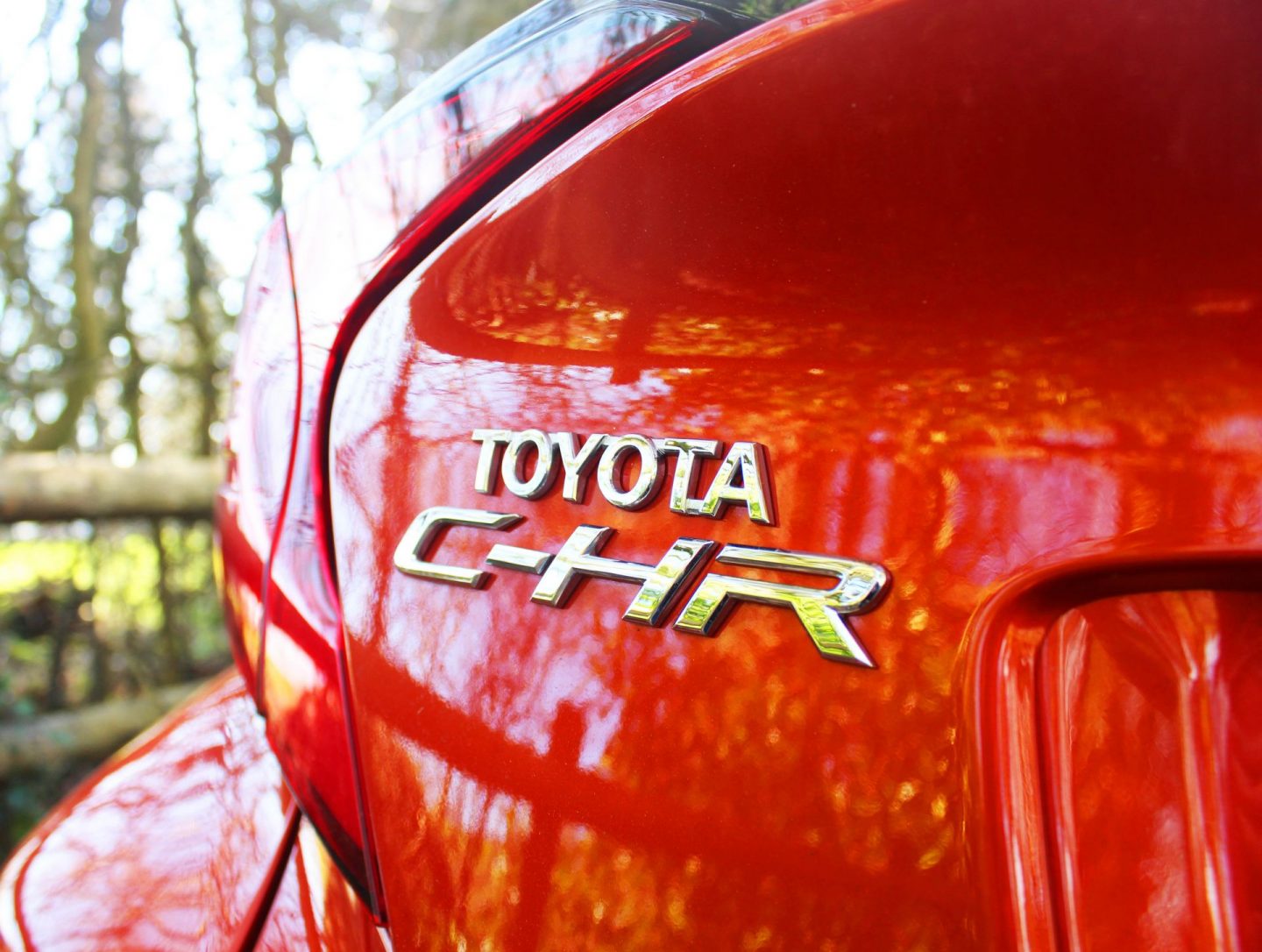 Safety features
I always think safety features are important for the family market. The C-HR boasted lots of them.
The car comes with Toyota's Safety Sense pre-collision system. I found this worked really well, as did the blind spot monitor.
Just to add to the car's urban credentials, there's a pedestrian collision alert. Thankfully I didn't set this off but it was reassuring to know it was there!
The C-HR also boasts rear view cameras and a lane departure alert. I have to say the lane departure alert worked very well. It was no great surprise to discover the C-HR has a five-star Euro NCAP safety rating.
Other points to mention
The car's infotainment system was easy and intuitive to use. The display was clear to see if not boasting the most up to date graphics. It can also be used with Apple CarPlay and AndroidAuto. Yes, that JBL sound system packs a mighty punch!
I think with every car I test drive, car manufacturers somehow seem to make the headlights that bit brighter than the previous vehicle. The C-HR's headlights, however, are in a class of their own. I'm pretty sure the astronauts on the International Space Station could see me driving down the road on the couple of occasions I did night journeys.
One other thing stood out about the C-HR and that was the door handles on the back of the car. While it was a nice design feature and stood out, they were placed very high on the door so Izzy, my seven-year-old, couldn't reach them. They look good, but their location is in a slightly odd place.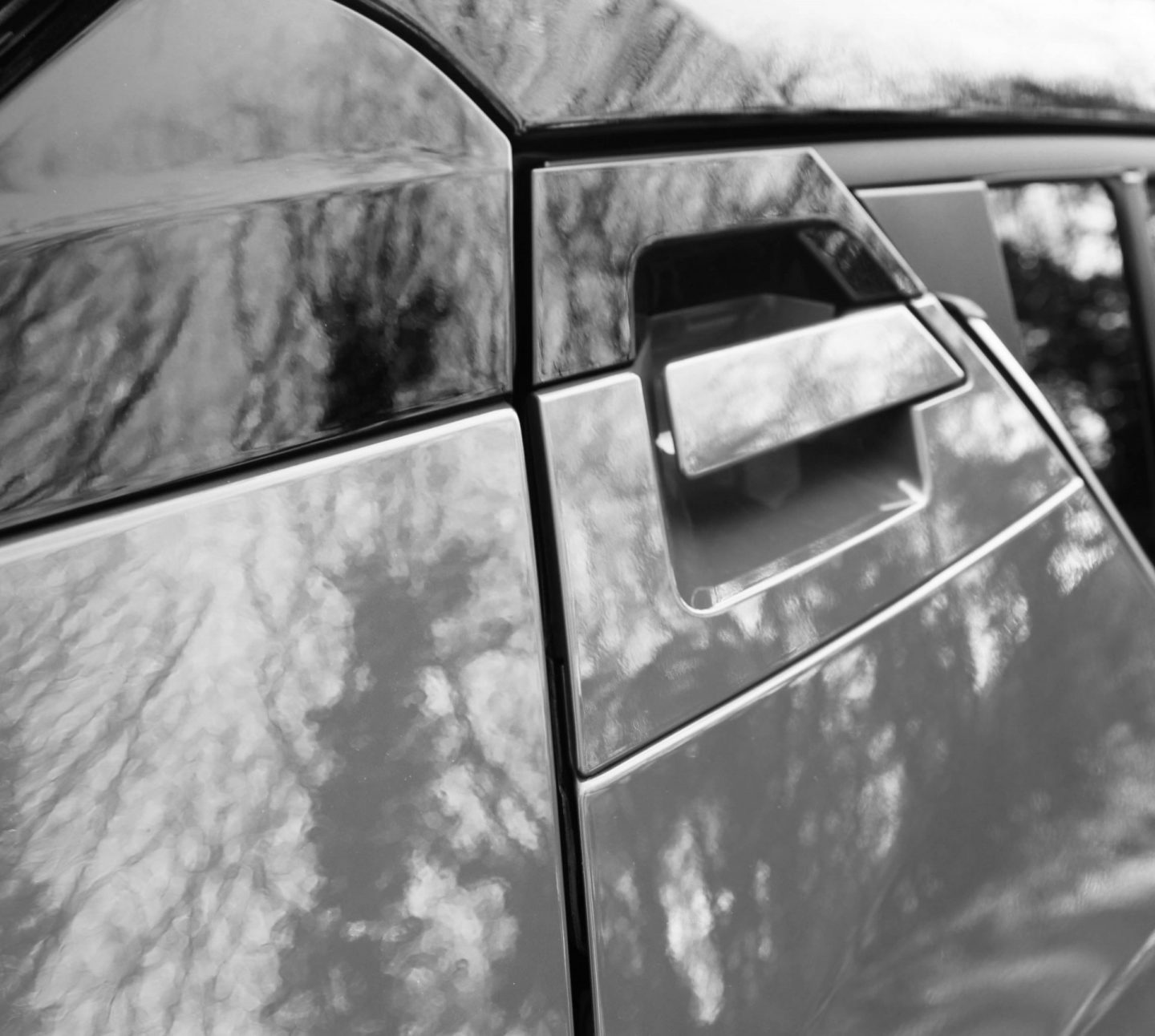 Conclusion and further information
The Toyota C-HR is a great, about town family car boasting great features as standard. As a family of four we fitted in it with ease and there were no complaints from the children about lack of leg room (they will always tell me if a car lacks legroom!).
It's not the biggest SUV but if you don't need a huge car, this could be a great option to explore. The Orange version I was driving is on the road for £32.595. That said, the starting price for the Toyota C-HR Icon is £26,245 so you may want to explore other cars in the C-HR range to see if a different one meets your needs.
If you are interested in finding out more, go online to the Toyota UK website. To see my other car reviews, follow this link.
Interested in this blog post? Well have a read of these...