Over the years I have become quite accustomed to travelling with children. Not only have we made our share of overseas jaunts, but with family in Scotland and the Cotswolds, we are used to travelling long distances to see relatives.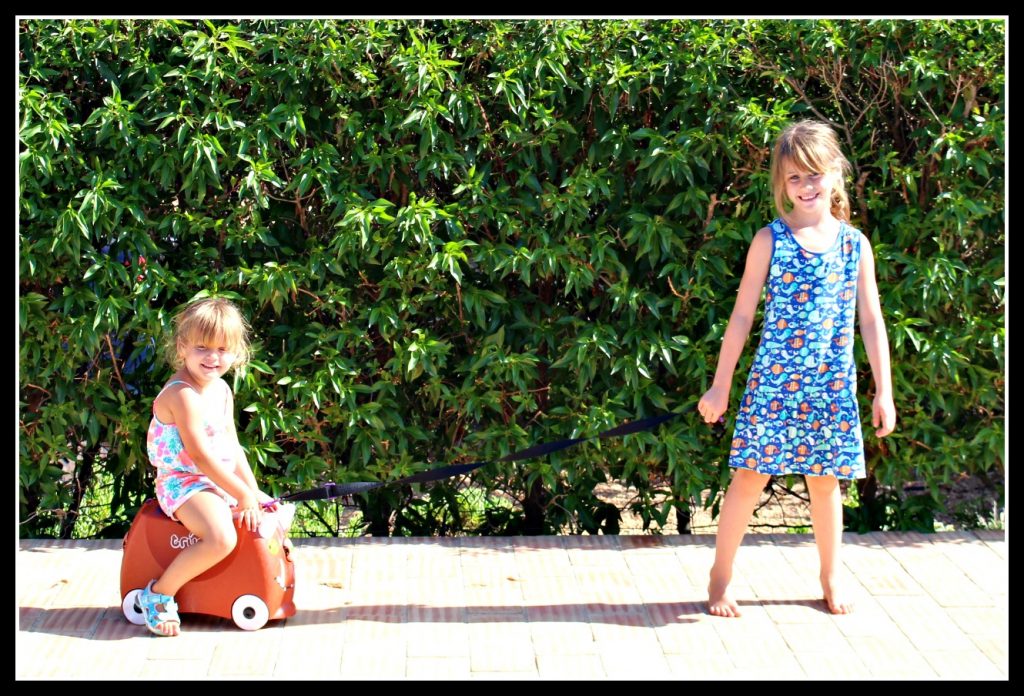 Although our children are growing up at a frightening speed, some aspects of travelling with kids do not change. Based on my experience, here are some things you may want to consider before making your travel arrangements:
1) If flying, where will you sit? I've always found other families to be very tolerant of the unpredictable way kids can behave on an aircraft. We are, after all, facing the same challenges! If you can select your own seating, can you sit near other families? If seating isn't allocated, try and sit near others travelling with youngsters.
2) If driving, plan your departure time with care. We have discovered through bitter experience the best way to travel the 400 miles to Scotland is to get up at 5am, bundle the children into the car in their pajamas and to simply go for it.
Done this way, you can travel from London to Glasgow and arrive in time for an early lunch. Leave it much later, and you might just about arrive in time for afternoon tea. It makes a massive difference and reduces the amount of time you have to spend in a car with bored children.
3) Are you trying out a new experience? Maybe you are going camping for the first time, skiing for the first time as a family or going on a cruise? You absolutely should be brave and try things out, but do your research first. Many holiday brands offer guides such as the one that I recently collaborated on with Cruise 1st – it offers tips on each ships age restrictions so that you can check if there are any before making your booking
4) Whatever you are doing, have ways to entertain your children at hand. Prolonged periods of inaction and boredom are inevitable. Flights get delayed, sorting out the paperwork for a rental car takes time, as does checking it at hotel reception. Excessive screen time should never be encouraged, but loading a few films or age appropriate apps on to a tablet might save you a lot of tension and hassle.
5) Never travel without insurance and, within the European Union, your European Health Insurance Card. On our very first trip abroad after becoming parents, we had to take our (then seven month old) daughter to the local hospital when she got a vomiting bug and we had concerns she might be dehydrated. Although she was fine, it was a reminder of just how important it is to have these things in order.
What issues do you find you come across when travelling with your family? What hints and tips do you have for travelling with little ones? Please leave a comment below.
Interested in this blog post? Well have a read of these...