I took this picture last week when we were on holiday in Portugal. I had noticed that massive bird nests were a common sight on top of high buildings.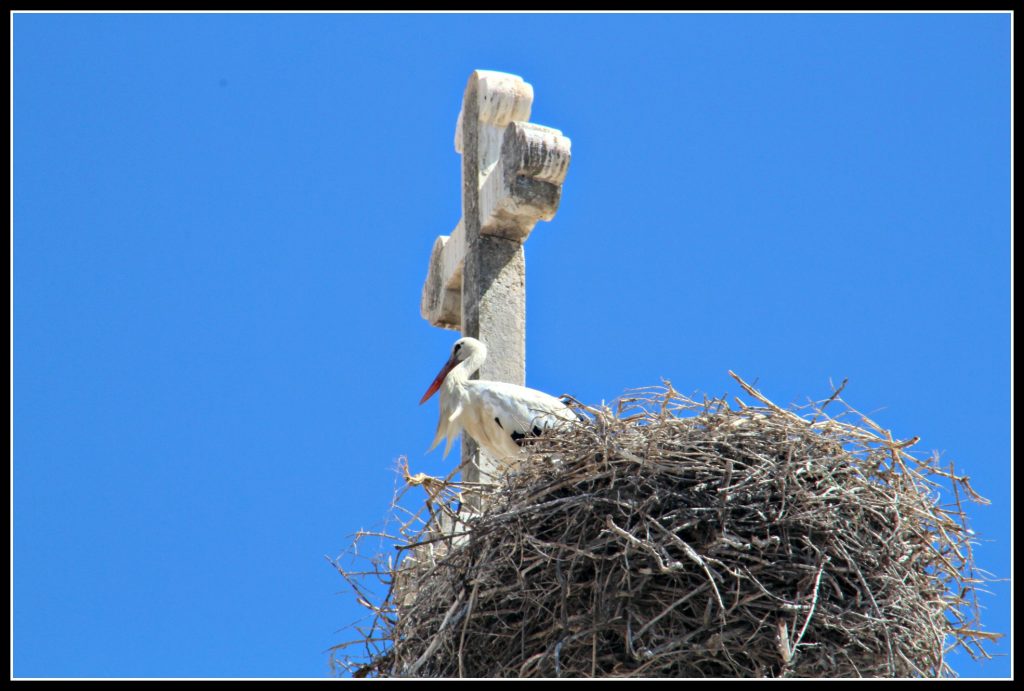 While strolling through the city of Olhão, I spotted this particular example. Taken in the midday sun with the cloudless blue sky, I thought it made a very striking image.
I initially thought this was a heron but I believe it is a stork, although I can't say for sure. Despite appearances, the building it was nesting on was, I think, a museum and not a church. Even so, I couldn't help wondering if the stork was appealing for divine protection by building its nest right underneath the stone cross!
In truth, I am very surprised this picture came out at all. On inspecting my camera afterwards, I noticed that I accidentally had it in close-up mode. Needless to say, I was quite some distance away on the ground.
For the photography geeks, here are the picture's details: shutter speed 1/200 of a second, aperture was f18, focal length 200mm (I was using a telephoto lens) and ISO 400. As usual for a Sunday, I have linked this image to the #MySundayPhoto linky hosted by the Photalife blog. Click on the badge below to visit the linky.
Interested in this blog post? Well have a read of these...