I love the school holidays. With no school run and less pressure, they're a great way to spend quality time with the kids undertaking activities we often don't have time for. These breaks come with a catch though. What is it about the school holidays that takes a normally organised, vaguely competent parent and turns them into a disheveled wreck?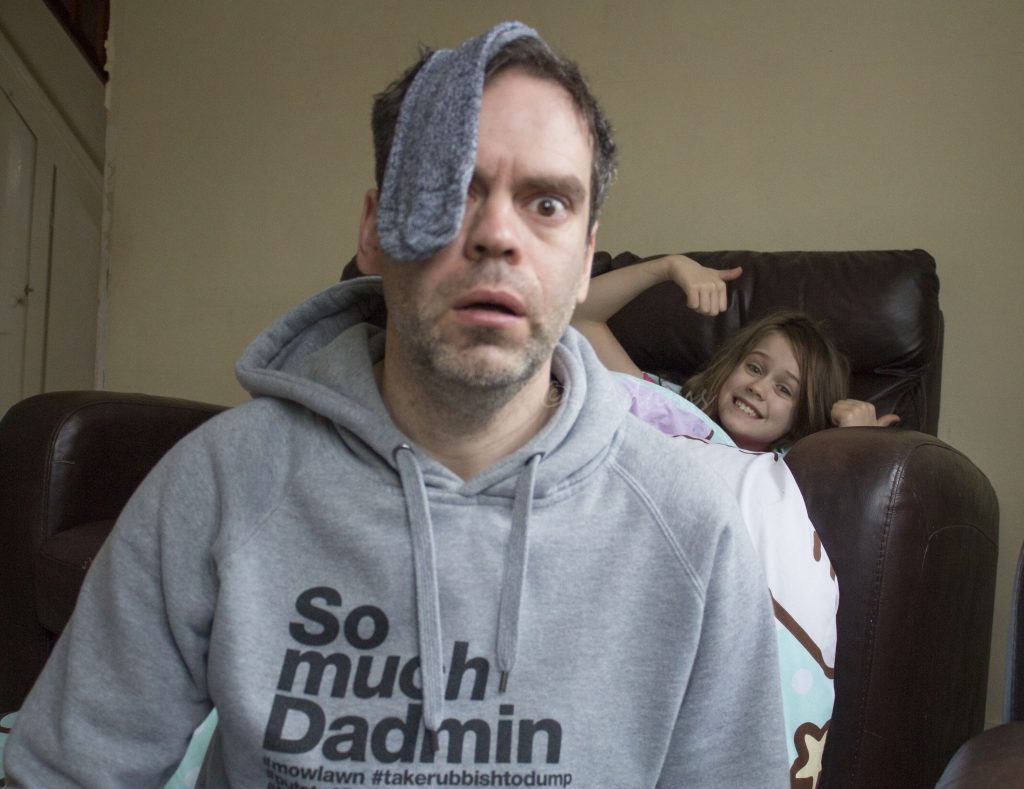 In the absence of routine, I find all the usual rules go out the window. I was thinking about this just yesterday when a recent Instagram post from Giovanna Fletcher came to mind.
Someone had made an unthinking comment about Fletcher's appearance. Fletcher responded with her Instagram post, explaining that she was a typically harassed mother who didn't have the time or inclination to look her best when hurding kids for much of the day.
Why did this come to mind? It's the kind of post mums and even a few dads post to Instagram all the time but this one (aside from the comments she made about wearing make up) perfectly described what I was experiencing and feeling. There was also an incident a couple of days ago when my wife returned from work.
Mrs Adams walked through the door, we exchanged pleasantries and I then I explained to her that I hadn't had a chance to shower during the day. To disapproving looks, I made a further confession: I was still wearing a t shirt that I'd worn in bed the night before.
The one thing I had done was brush my teeth. I'm always big on oral hygiene, even during the school holidays. That's the one standard that never, ever slips.
Let me just make clear that particular day was an extreme example. My children had been washed and dressed. Homework tasks had been completed. Time had been spent outside and they had been fed during the course of the day. I, however, had spectacularly failed to look after myself.
Of course housework also suffers during the holidays. The house frequently falls into a shocking state of untidiness. The kids also wear crazy combinations of clothing because I fall behind with the laundry.
When the school gates are closed, all the attention goes on the children. It isn't spent on me or the housework.
It's a totally different story during term time. My organisational levels are much better. I am up, awake and getting breakfast ready before the kids are out of bed. We're all washed, dressed and breakfasted and ready for the day ahead by 8am. At the other end of the day, I'll have organised dinner and dealt with after school clubs and activities.
Going back a couple of years, school holidays weren't even a consideration. The children weren't at school and the wheels at home never fell off like they do when school's out.
It's not like this is a huge problem, but it confuses me. How did I manage to run a household when there weren't school holidays yet now, just a few years later, I struggle with it? I think maybe the age of my kids has something to do with it.
When it comes to toddlers, you can plan their days and they have naps. Older children have their own ideas. You can plan activities, but that's not necessarily what you'll end up doing! They also don't nap, stay up later at night and get up in the mornings anything up to an hour earlier than you expect. All of this eats into time you'd spend doing housework and preparing for the day ahead.
I may love the school holidays, but, wow they are demanding. That's what I feel and I doubt I am alone.
My lovely readers, does this describe your experience? Do the school holidays stretch your levels of organisation to breaking point? Have you ever spent a day wearing the clothes you slept simply because you didn't get around to dressing? I want to hear your stories and opinions so please leave a comment below.
Interested in this blog post? Well have a read of these...