It's been a while since I have reviewed any men's grooming or toiletry products. I am delighted to bring that particular drought to an end with reviews of several items that have impressed me greatly.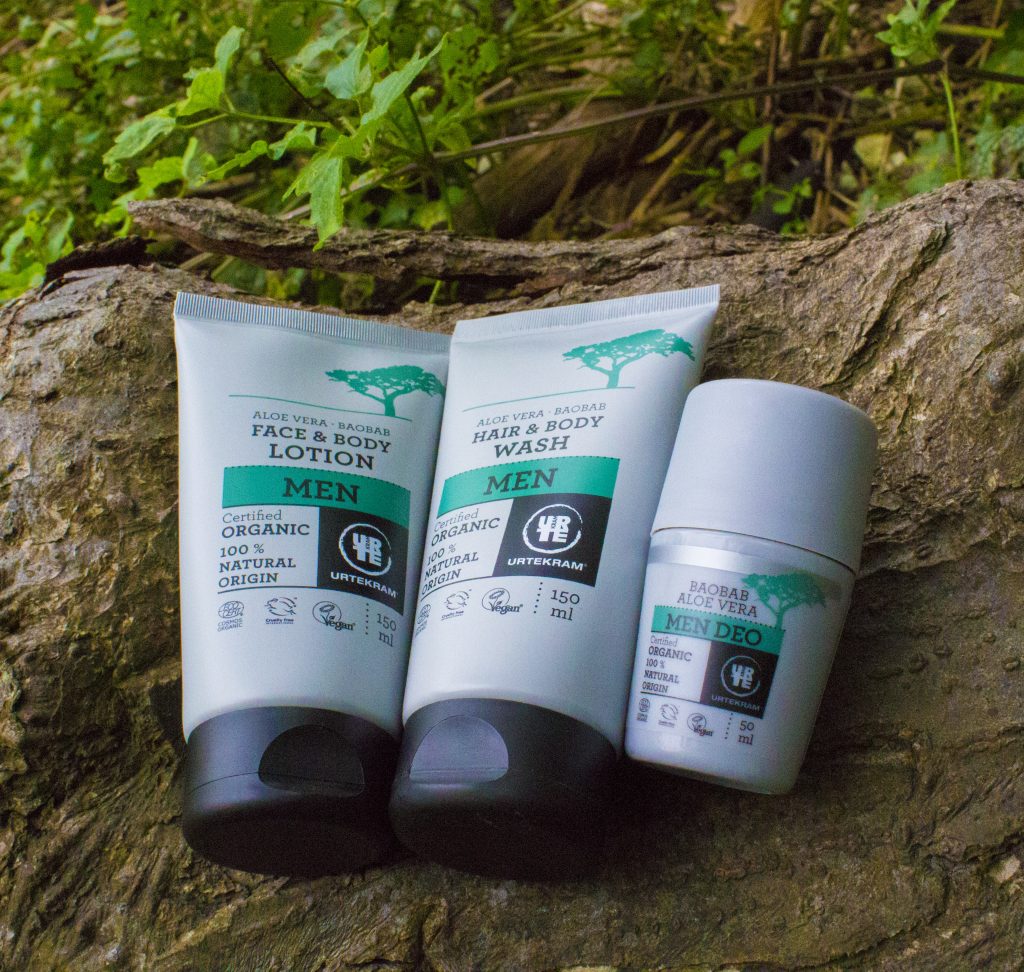 I'll kick off with the Urtekram range, which had great appeal to me because its products are organic.  Urtekram is possibly not that well known in the UK but with Danish origins, it is well known in the Nordic countries. I've given three of its products a whirl.
Face and body lotion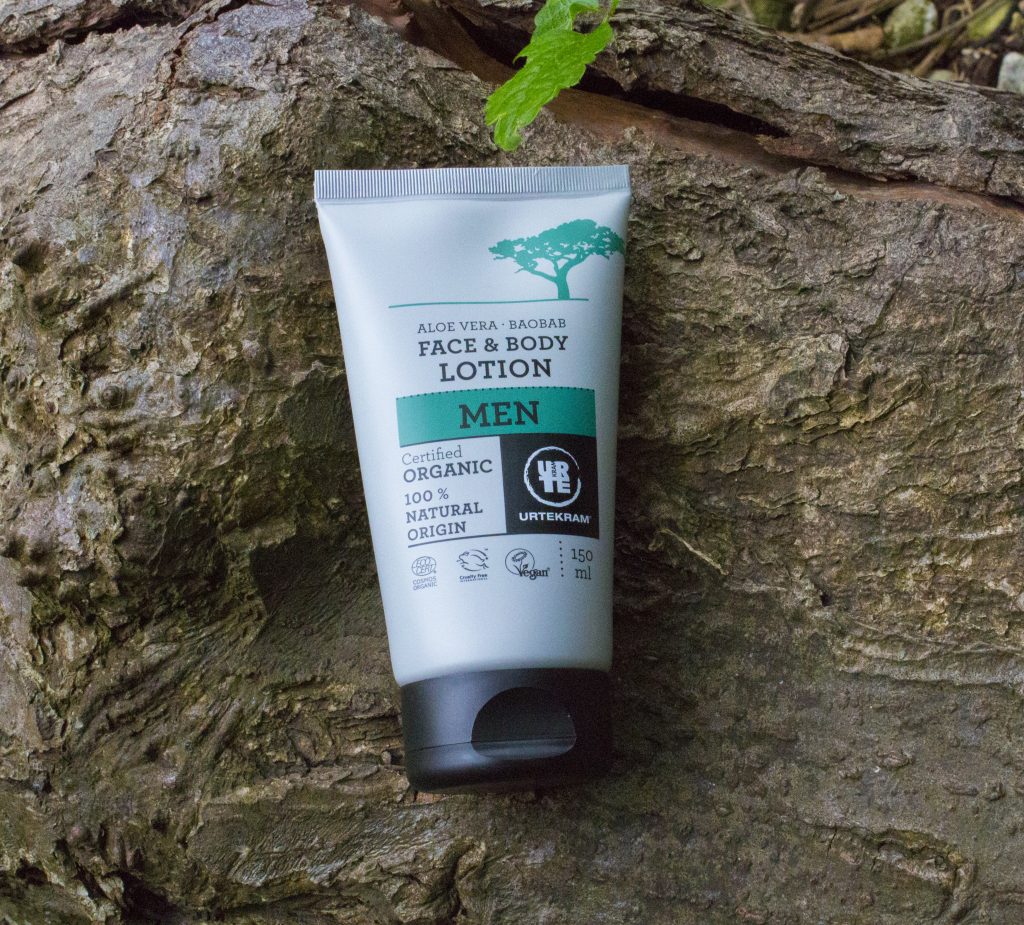 I make no secret of the fact I am a man who moisturises. As an Aussie once remarked to me "The skin is the largest organ in the body" so it should be looked after. I think that's a sensible approach from someone from a country with a lot of sunshine.
In fact a little while ago, I was at my Goddaughter's birthday. Her grandmother, who I maybe see once a year, said she wanted to now what my skin routine was because I hadn't aged since she last saw me. Enough about me, let's talk about the lotion.
It contains aloe vera to help the skin regenerate and boab to nourish the skin. Juniper has been added as a scent, although it is very mild and quickly dissipates.
If only I'd had this stuff during June when the UK was absolutely baking. I was conscious of the fact I wasn't moisturizing my body and I woke up most days with my skin feeling very tight. My personal feeling this is great for the body. It's okay for the face, but I'll be sticking to dedicated moisturisers for that job.
Men Deo
This is a roll-on deodorant. It contains a little zinc to deoderise. Like the lotion, it is scented slightly with juniper and other ingredients include aloe vera, boab and licquorice.
I have always been a big fan of natural deodorants as opposed to spray-ons.  I have frequently found they work better than their highly synthetic counterparts.
I have used Men Deo numerous times now. Applied once at the beginning of the day, it hasn't let me down at all. It will be going on my list of trustworthy deodorants.
Hair and body wash
There's a theme here. The hair and body wash contains aloe vera, boab and licqurice. It's also lightly scented with juniper.
Being two in one, it's ideal for throwing in your sports kit or gym bag. It's a perfectly good product, but the only thing that stood it apart from rivals was its organic credentials. I could take it or leave it to be honest but the inner-environmentalist I me would go for this over a non-organic rival.
More information and where to buy
The items above have been specifically designed for the male market. Urtekram has been around since the 1970s so it has developed a massive range of products. There are unisex products plus a children's range and female ranges. It's well worth exploring.
Within the UK you will find Urtekram available on Amazon. In terms of cost, at the time of writing, Man Deo was selling for £4.25, the face and body lotion was priced at a very precise £6.94 for a 150ml bottle and the hair and body wash £3.99 for a tube of the same size.
Hair Trade
The next couple of items are from different ranges. Both are available online from the retailer Hair Trade.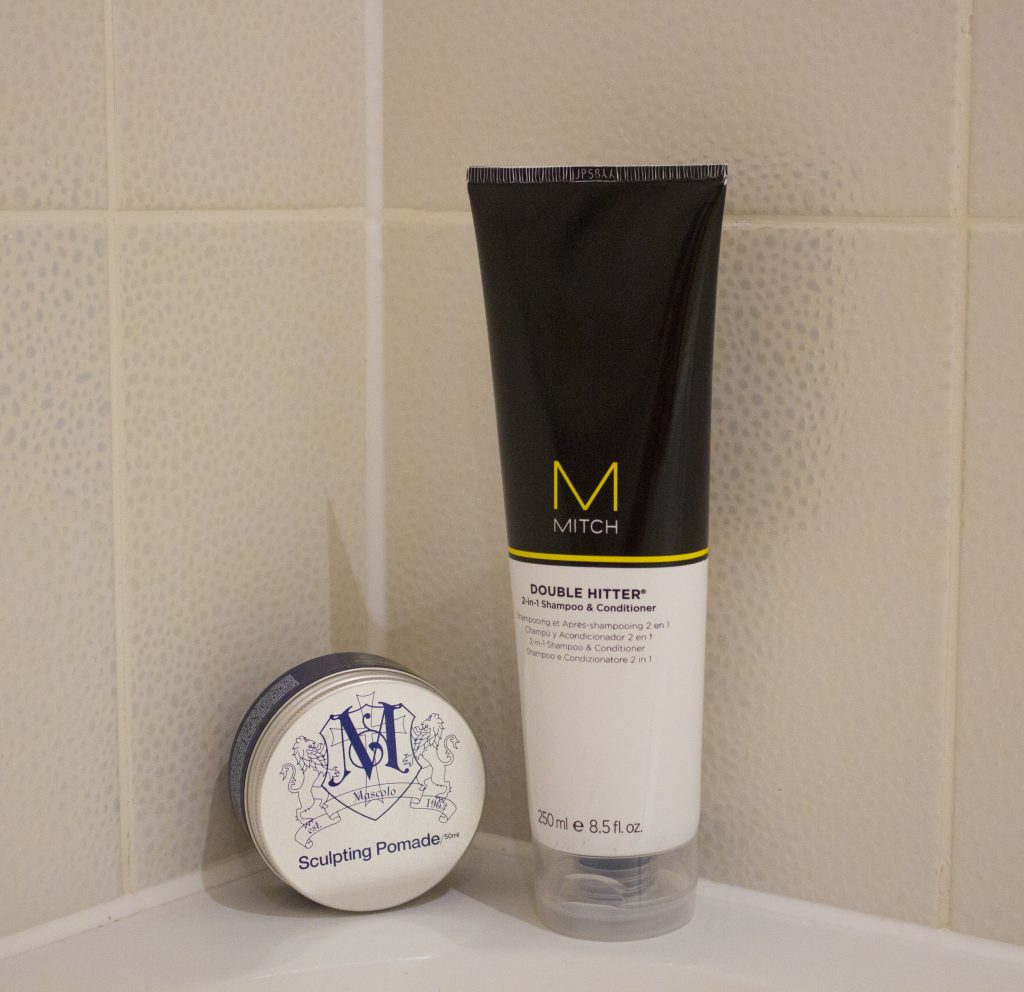 Label.Men Sculpting Pomade
Call me a hair snob, but the word pomade doesn't do much for me. It seems very old fashioned, although the word is very much back in vogue. I was a bit skeptical about this product at first.
Despite the name, this hair product comes in a very well-styled, modern-looking tin. It is also bursting with natural ingredients and botanicals including: sandalwood, tea tree, clove, sunflower seed oil and so on.
The product itself, coming in a 50ml tin, is white in colour and has a very subtle fragrance. It can be applied to damp or dry hair for "instant results".
So that's all the background. How does it perform?
I have never used a hair product like this. Once in place, your hair ain't going anywhere. You can apply it at 6am and come 10pm not a hair will be out of place. That's certainly my experience. To say I was impressed would be an understatement. At £9.75 a tin, it's not necessarily the cheapest product on the market, but, wow is this stuff good.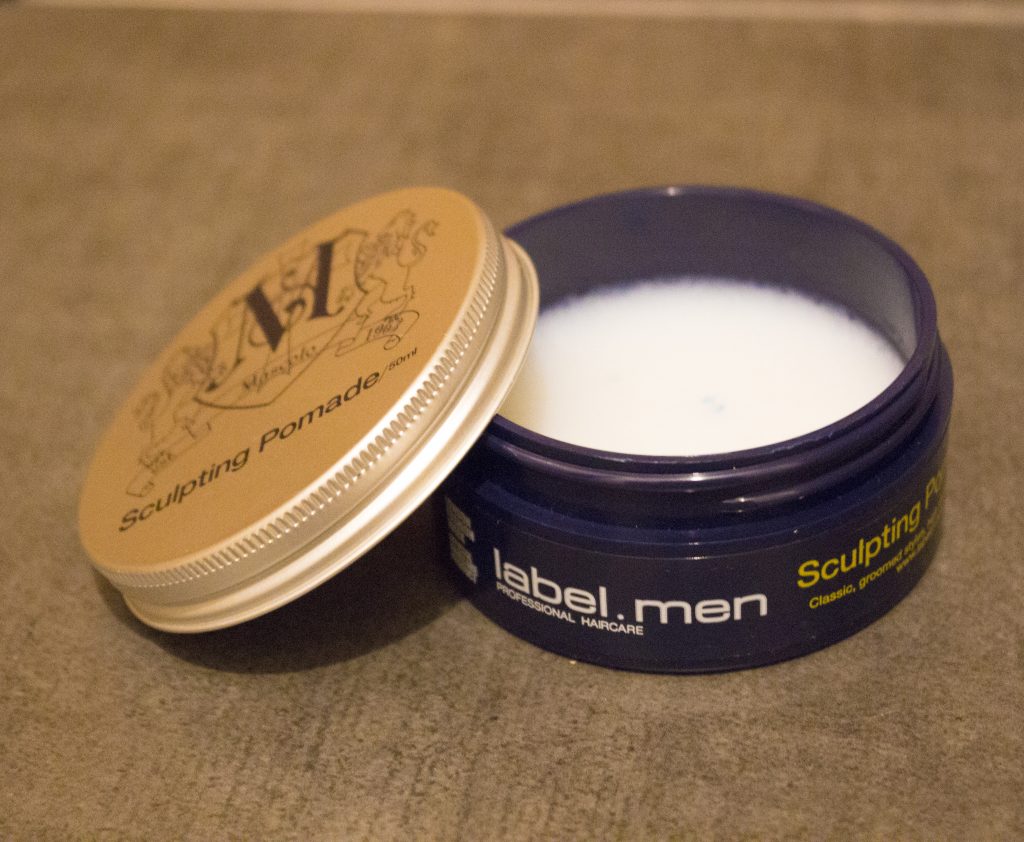 Mitch Double Hitter 2-1 shampoo and conditioner
This shampoo comes from the John Paul Mitchell stable. I personally like to keep shampoo and conditioner separate but a 2-in-1 is ideal for the gym and wash bag.
This is marketed as a sulfate-free shampoo so ideal for anyone with a sensitive scalp. Despite being sulfate free, however, it foams up very well.
Performance wise, it cleaned my hair and, sure enough, it did feel conditioned. A perfectly good 2-in-1 even if it didn't quite set my world on fire. Expect to pay £10.99 for a 250ml bottle.
More to come
As I said at the start, this is the first review of men's grooming and toiletry items I've done in quite a while. I have a few more in the pipeline so do come back in the weeks to come if you'd like to see what I have been trying out.
Disclosure: Products all provided for review purposes. Thoughts and opinions entirely my own.