I don't know about other mums and dads, but I am still putting the house together after six weeks of domestic neglect. While I'm almost on top of things, it has been a busy week and I've had little time to venture out with my camera. I took it upon myself to go out shortly after sunrise one morning as it was the only free time available to me. Inspired by something I had seen on Instagram, I had a vague plan to photograph a cobweb covered in dew.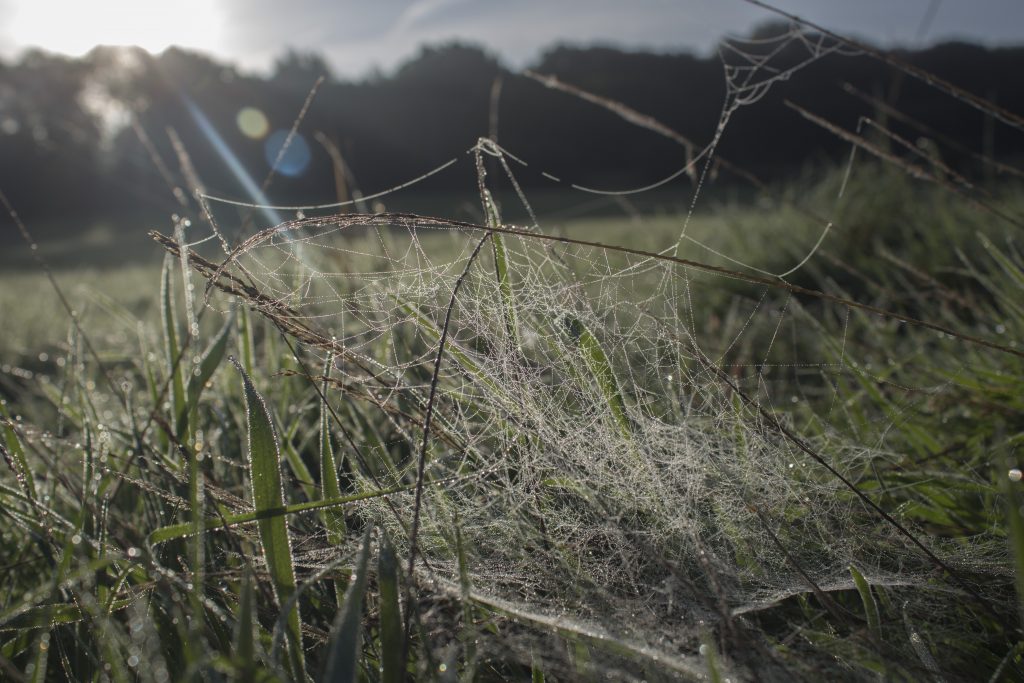 I didn't have much luck and it was only as I was about to give up and go home that I spotted this cobweb in the grass. It's not the photo I had in mind at all, but it presented a challenge, having to take the image close to the ground.
It's also noteworthy (if you are a photography geek) because I took it with an ND2 filter on the lens to reduce the amount of light in the image.  I very, very rarely use filters so this was an experiment for me.
I also took the image below during my stroll. I was hoping for more detail of the trees in the distance but I felt it was a nicely-framed, atmospheric image that showed just how misty it was in the early morning.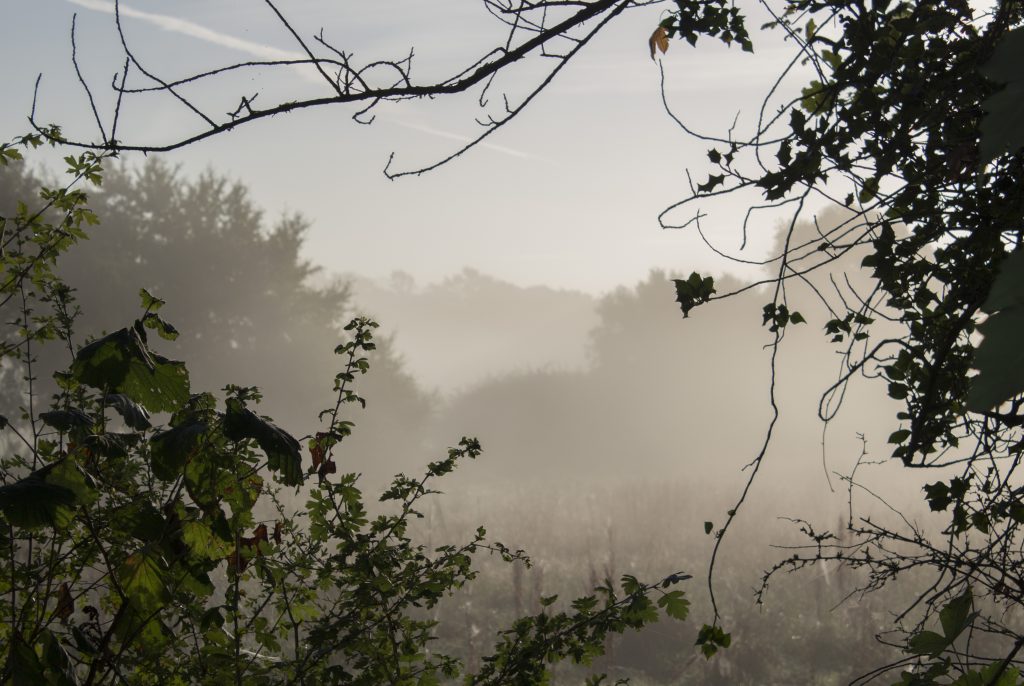 Have you managed to make your house look presentable after the summer holidays? If you enjoy photography, what have you been taking photos of and have you ever used an ND2 lens?
I've added this post to the #MySundayPhoto linky hosted by the Photalife blog. Please do click on the badge below to pay the linky a visit to see wonderful imagery taken by other bloggers.
Interested in this blog post? Well have a read of these...