I have long been curious about the amount of purchasing power that dads have. How much do they spend on their kids and how much influence do they have on consumer purchases within the home? Conventional wisdom would suggest a dad's influence was quite low but a new report called the Dadindex suggests otherwise.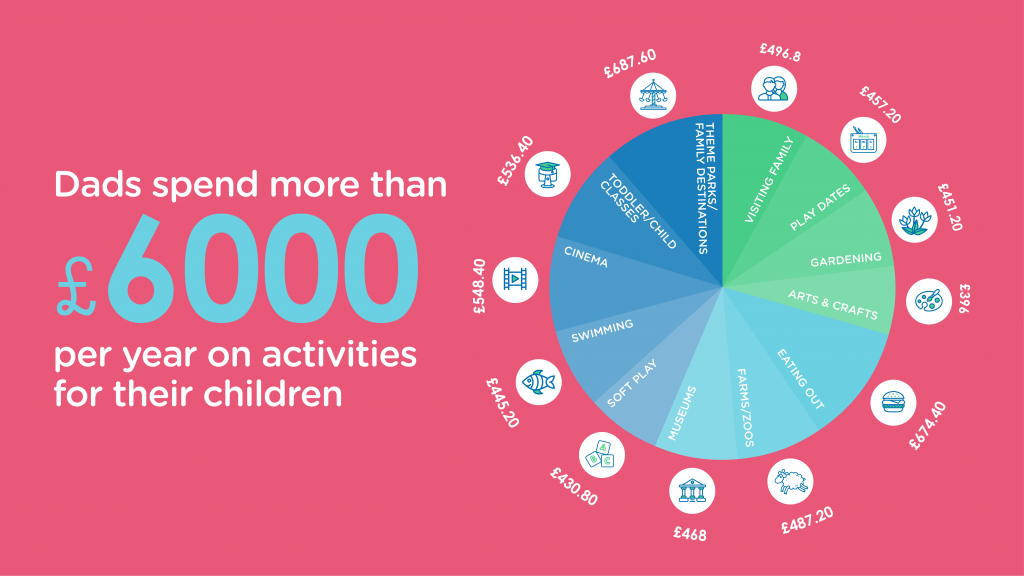 Family-focused marketing is often aimed solely at mums
First of all, let's take a step back. Marketing of child-related items is often aimed at mums, especially early years products. Take a look at any packet of formula feed or baby bottles, sterilisers etc. and you're exceedingly unlikely to see a father on the packaging or in any advertising. That said, there's no doubt things are improving.
Pampers, for instance, has just taken an amazingly positive step and named Olympic Diver and World Champion Tom Daley as the new face of its Pure range. To give another example, BabyBjorn has taken a very dad-inclusive approach over the years.
Even so, I've always had the feeling that many in the marketing world have struggled when it comes to representing and selling to fathers. The Dadindex, which has been produced by parenting and fatherhood support website DaddiLife, has shone alight on how millennial dads spend their cash on their families and how they spend time with their kids.
Main findings
For the purposes of this report, a millennial dad was defined as anyone between 24 and 40 years old. The main findings from the Dadindex show that:
87% of Millennial dads are heavily involved in dad to day parenting with only 12% saying that have little or no part to play with their children
Dads spend £54.60 each month eating out with their children and spend a total of £94.50 buying food for their kids each month
There's a strong correlation between the domestic tasks Millennial dads are taking on and what they're spending money on. For instance, 52% of millennial fathers are taking charge of bath time. Of those, 53% are spending £100 and £200 on water play toys while a similar number are buying paddling pool products.
On average, dads are spending £6,000 each year, a phenomenal sum, on activities such as visiting the cinema, classes, museums and play dates.
In total, 87% of Millennial dads are involved in buying books, toys, electronics and so on.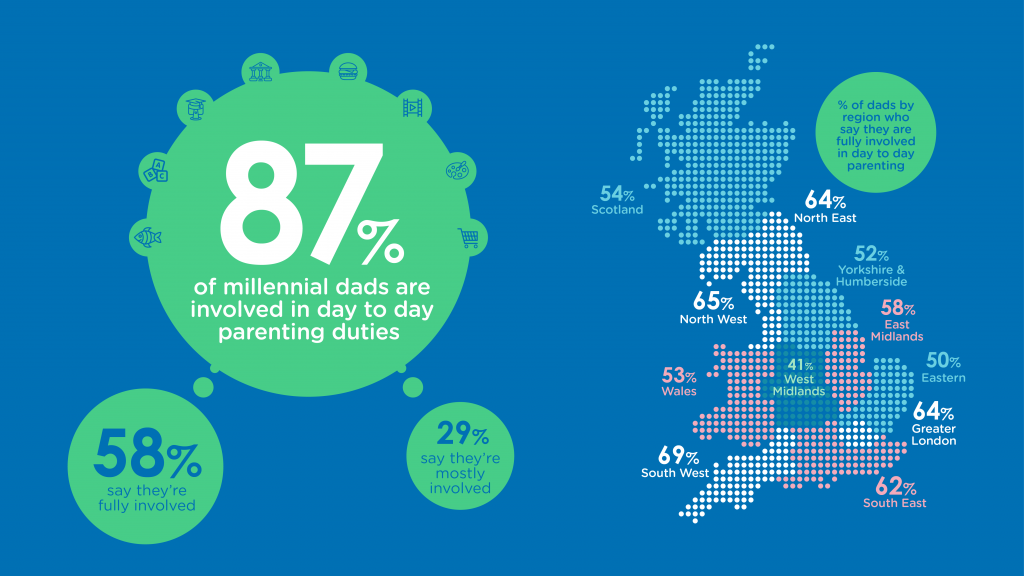 Looking at the data in more detail
You may be wondering how exhaustive this research is. In total, 1,250 dads were interviewed by LH Qual on behalf of DadiLife. It was a mix of quantitative and qualitative research with 25,000 minutes of interview recorded and 260 hours of analysis done on the results.
While the report states participating dads came from 'every region of the UK' the pedant in me has to point out this is not the case. It is based on research carried out with Scottish, Welsh and English fathers and doesn't include Northern Ireland (possibly a minor point, but my family has strong Northern Irish roots so I notice these things).
My one geographical concern aside, this is very interesting research. It's certainly provided some useful insight and analysis of dads and how they spend their time and money when it comes to their families. It's long been recognised in academic circles that there's a lack of research focused on fathers and fatherhood and the Dadindex fits into a particular niche by focusing on the spending habits of dads under the age of 40.
Other interesting findings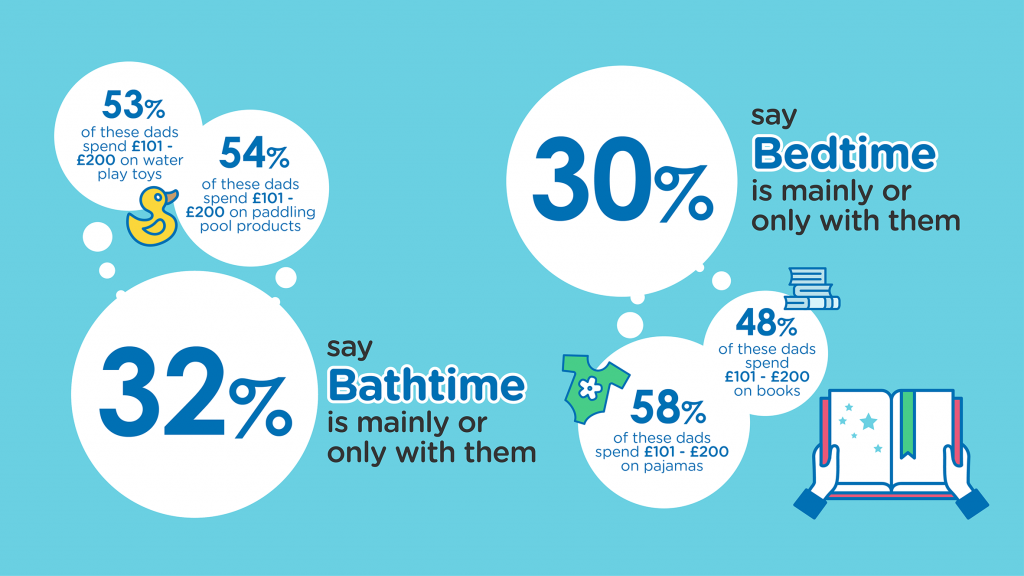 The findings have been split into geographical regions. Pity the fathers of the North and North East of England, 32% of which do most of the school runs and spend about two hours a week on this most tedious of activities.
In the West Midlands, 62% of dads take on the bedtime routine. Welsh dads are very creative, with 41% of them doing arts and crafts activities five or more times a month.
Scottish fathers, meanwhile, seem to excel at reading. A total of 34% are fully responsible for choosing their children's reading books with 57% doing it jointly with their other half, the highest of any region.
The one figure that stands out for me is the facts dads spend about £6,000 a year visiting various attractions and doing activities outside the home with their children. While the figure is eye-wateringly high, it makes sense.
In most families, dads are the ones to scoop the kids up and take them out at the weekends so mum can have a rest. Thinking about the families I know, this often involves going swimming or going to a cafe etc. To me, it comes as no surprise that dads are the ones spending money on such activities.
It also shows beyond any doubt that dad pound is very powerful. I would question if this has been fully recognised by the marketing world.
Some conclusions
The Dadindex, which you can read here, has surprised me with just how much dads are spending on their families. It confirms what I have long thought that dads sped much more on their offspring that is generally acknowledged.
I am hoping Dadilife makes this report an annual, if not regular, venture. To improve the report, it would have been fascinating to get some female voices to compare and contrast how mums spend their money on family items.
I think this has to be balanced with the fact this is the first time DaddiLife has undertaken the Dadindex. I know the report was funded privately with no commercial sponsors and so it is completely independent. I simply hope this report will be digested by those with marketing spend and we may see more companies behaving the way Pampers and BabyBjorn do; not sidelining mums, but simply doing a better job of acknowledging dads.