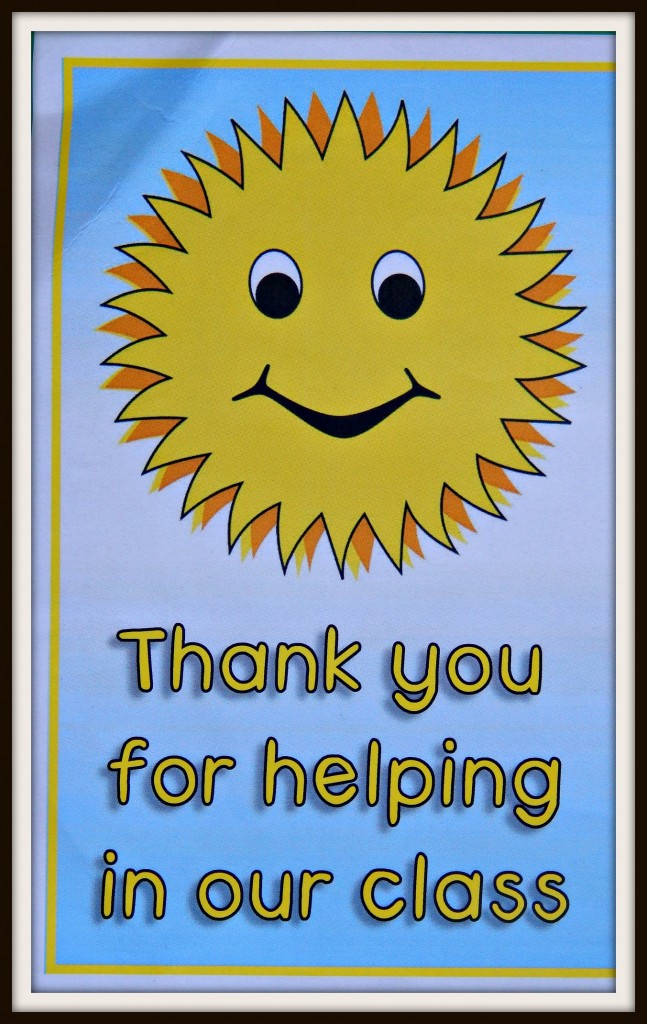 This photo is of a thank you card from the children in my daughter's class at school. It was sent home with Helen yesterday with a handwritten note because I volunteered in the class up until the Easter break.
One day a week I went in to help the kids choose new reading books. It didn't take much more than half an hour but I had to stop because arranging the childcare for Toddler Adams was proving a massive headache.
It was well worth making the effort. Although I was only on the periphery, I got to see a little bit of how the school works and the environment my daughter is in each day. I also got to know all the kids by name, something that has proved really useful when it's come to party invites and that sort of thing.
You probably won't be surprised to hear I was the only dad to volunteer in this way. Working full time, most dads just don't get the chance. It's one of the fringe benefits of being a stay at home dad I guess.
I feel very lucky to have had the opportunity to volunteer and the card was a sweet gesture. Embarrassingly it was my wife who unearthed it from my daughter's school bag. I'd already had a good root around in the bag looking for her reading book but missed it completely!
I'm hoping to get the chance to do some more volunteering next term. I'll be sure to let you know how I get along.
.
Interested in this blog post? Well have a read of these...