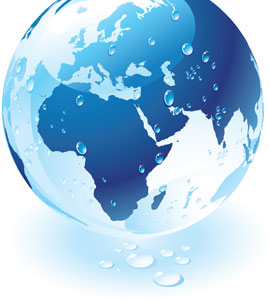 I have spent most of my life living in hard water areas. Although I've seen limescale in kettles and also building up around taps, I never really appreciated just what impact hard water can have on a household. That is until I was introduced to home water system specialist Kinetico.
The company is keen to raise awareness of the benefits of filtered water. It is therefore offering one lucky reader the chance to win a £50 Homebase voucher simply by tweeting about this giveaway (see Rafflecopter below).
So what exactly is all the fuss about? Why is hard water an issue? As the Kinetico website states, you can see the limescale in a kettle. What you can't see is the limescale build up in a dishwasher, washing machine and boiler. Filters can be installed to make the water softer and therefore increase the lifespan of your white goods, hopefully saving you money along the way.
Hard water also has an impact on kitchens and bathrooms. I'm sure anyone that's tried to clean limescale from a tap or bath can attest to this. I've tried it many times and it's the most stubborn stuff to get rid of!
There are also various other benefits to soft water, such as being easier on the skin and hair. Some people even say soft water can affect the taste of coffee and other beverages (is it any coincidence the home of whisky is soft-watered Scotland?).
To take part in the give away, simply follow the instructions in this Rafflecopter:
Don't delay as the competition ends at midnight on 29 July, 2014. For more information about Kinetico, visit its website.
Very best of luck to everyone that takes part.
Terms and conditions
Closing date is 29-07-2014 and entry is available to UK residents over the age of 18 only. There is only one voucher to be won, by one winner only. The winner will be chosen at random by the random winner generator on Rafflecopter.com and notified within 5 working days by email. The winner will need to provide a valid UK address to receive their prize and this must not be a PO box. If the winner does not respond with a valid email address or postal address within 14 days of contact, the giveaway will be re-drawn and the prize re-allocated. The winner must have fulfilled the mandatory requirement. The prize is not transferable. The prize is being fulfilled by Kinetico.
This blog post is bought to you in association with Kinetico.
Interested in this blog post? Well have a read of these...