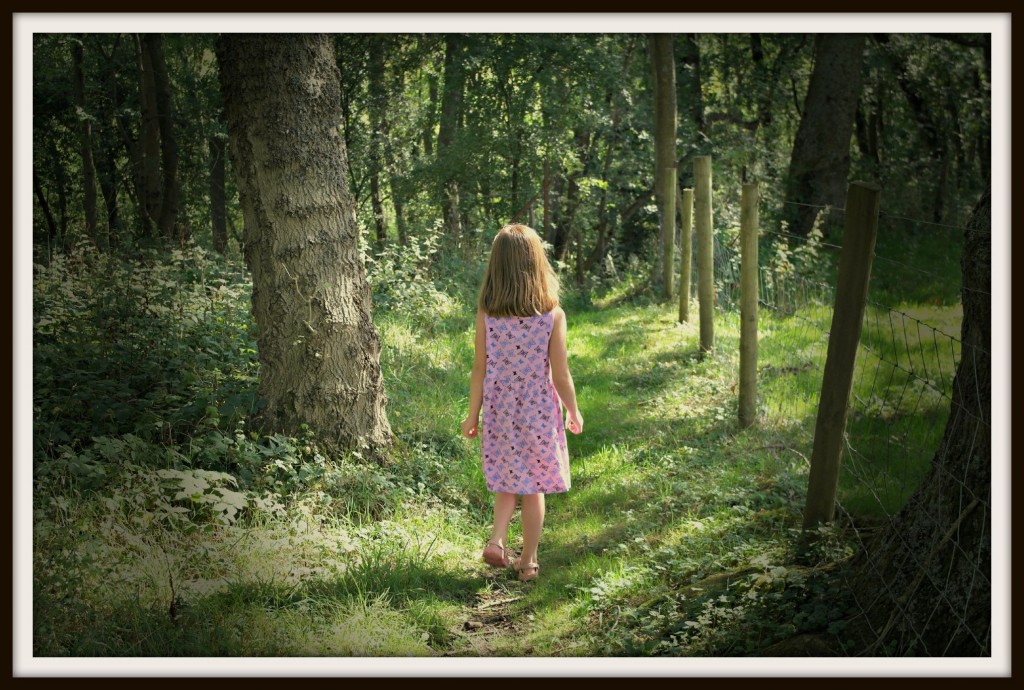 It's been another hectic week and I've only had time to get out with the camera once. I took the opportunity to snap a few pictures while taking the kids for a walk in a nearby forest.
The weather was stunning and very few of the leaves were turning. Although I could see conkers on one or two of the chestnut trees, I could see no other evidence of autumn.
I took this picture while I was lumbering along behind Helen with Toddler Adams in my arms. She was refusing to walk having had enough of the stroll.
I like the way the Helen is framed among the trees and path and Helen's dress adds a dash of colour right in the middle. The basic technical details were as follows; focal length 38mm, aperture f5, ISO set at 200 and exposure time 1/125 of a second. The image has been placed through a spotlight filter.
I've linked the image up to the #MySundayPhoto linky. It's well worth visiting if you want to see imagery from others keen on photography.
Interested in this blog post? Well have a read of these...