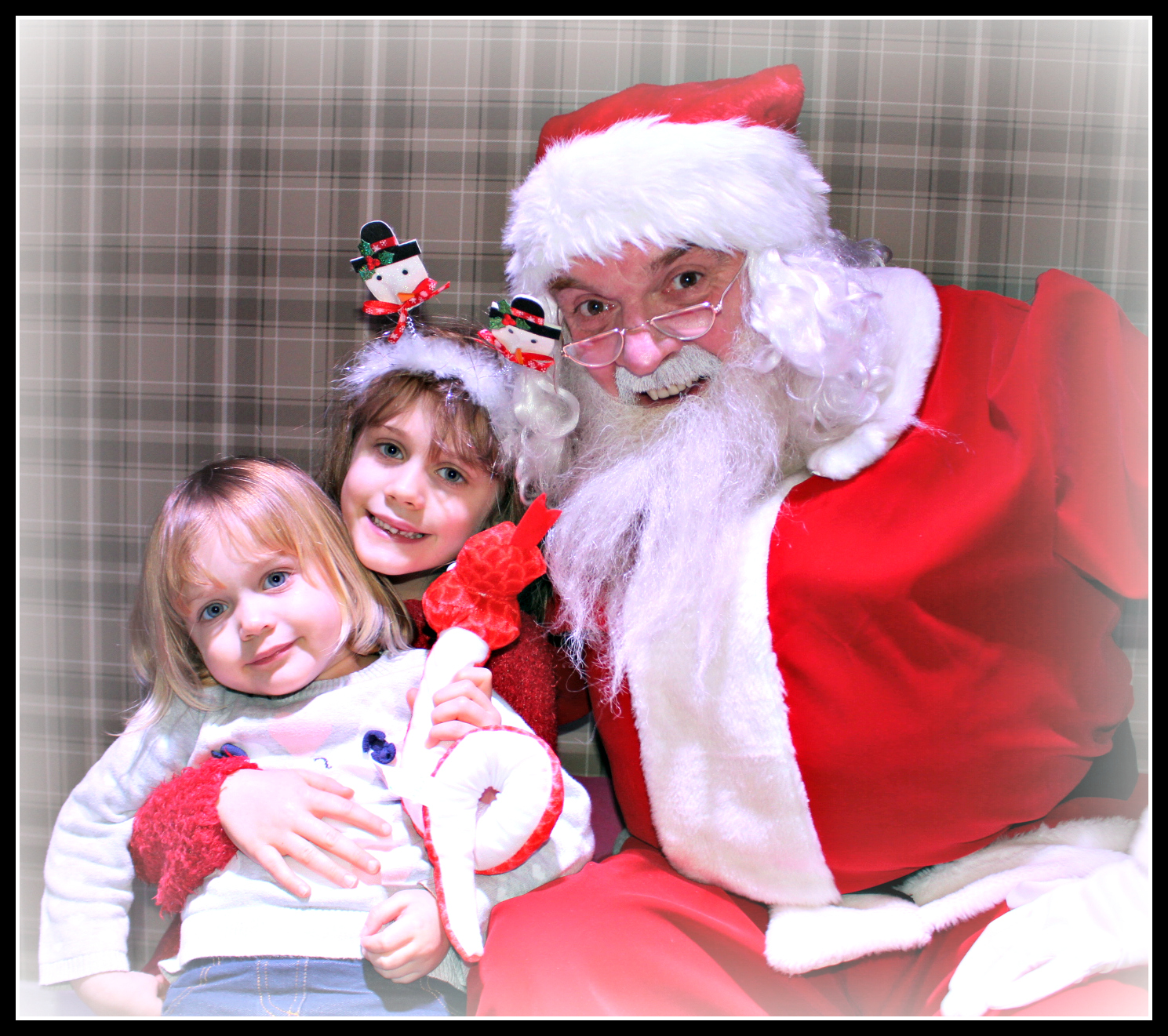 It was Christmas Eve and I was out and about with my childern, wife and mother in law. Gill, my wife, had to dash off to Debenhams to do some last minute shopping so MiL and I were in charge of Helen and Elizabeth.
As you can imagine, the kids' excitement levels were off the scale. MiL and I took the kids to a cafe. As luck would have it, Santa Claus was scheduled to visit shortly after our arrival.
I've written before about my unease with the whole Father christmas thing. What, however, are you supposed to do when faced with two kids and a MiL who are presented with the opportunity of meeting the Big Man himself? You let Santa do his thing and take a picture so you have memories of a very happy day, that's what. It's a quick snap taken on the spur of the moment, as most of my pictures have been over the Christmas period.
Wherever you were and whoever you were with, I hope your celebrations went well.
I'm linking this post to the epic #MySundayPhoto linky. This photographic linky is hosted by one of my favourite bloggers, Darren from the Photalife blog.
Interested in this blog post? Well have a read of these...