Let me make clear that I would never consider eating a caramel-flavoured rice cake. To be frank, I was more than a little surprised, upset in fact, to discover such a horrible fusion of foods existed. This, however, was just one of the random items my kids selected for dinner when I gave them £10 and said: "choose whatever you like."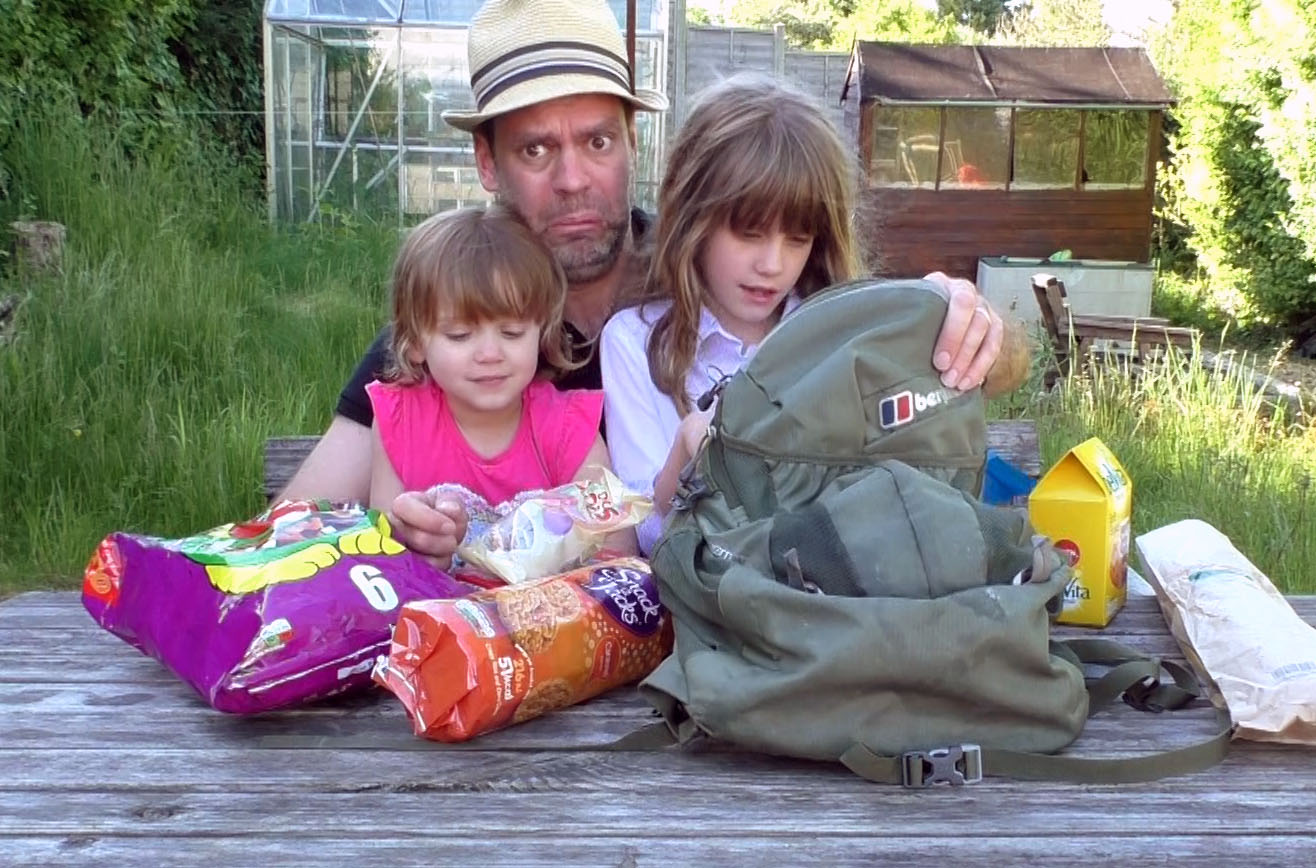 Why on Earth was I letting Helen and Izzy go wild in a supermarket and buy their own food? I was taking part in YouTube's #PowerToDecide campaign.
The aim of the campaign is to demonstrate, in a fun way, why we must all get out to vote in the General Election on 8 June.  The idea was to let someone else make your decisions for you and to make a video showing the result.
The result in our case was a meal that didn't feature any fresh ingredients or vegetables or salad and required no preparation. The only drink was a kids' yogurt drink.
Looking at their selection, I found myself feeling quite queasy. I acknowledge my diet could be better, but the idea of eating a Mentos and baguette sandwich, which is what Helen thought would be nice, just horrified me.
At the end of the day, this was a bit of fun designed to make a very important point. If you don't exercise your #PowerToDecide then you are having no say in what decisions are made by the next Government.
Some people who live in areas where the MP has a large majority may argue there is no point in voting. I feel this is the wrong approach, especially in this election.
This election has one major issue at its core: Brexit. Every vote for a party or candidate that wants a soft or hard Brexit will send a clear message to the next Government about what the electorate expects.
Hopefully you already had it in mind to vote. If you were undecided or had no plans to, I hope our video persuades you of the importance of using your #PowerToDecide. If not, you may have much more to worry about on 9 June than a baguette stuffed with Mentos.
Oh, and to make clear, no, we did not eat this food for dinner. I allowed the kids to keep a couple of items and for the rest, I found a suitable home!
Interested in this blog post? Well have a read of these...