By the sounds of it, most of us in the UK have enjoyed some sun this week. Seeing the sun break through the clouds one day while I was out with my daughters one morning, I fired off a shot to see if I could get a good image of it. Having taken this picture, the old Supergrass song Sun Hits the Sky popped into my head, hence the title.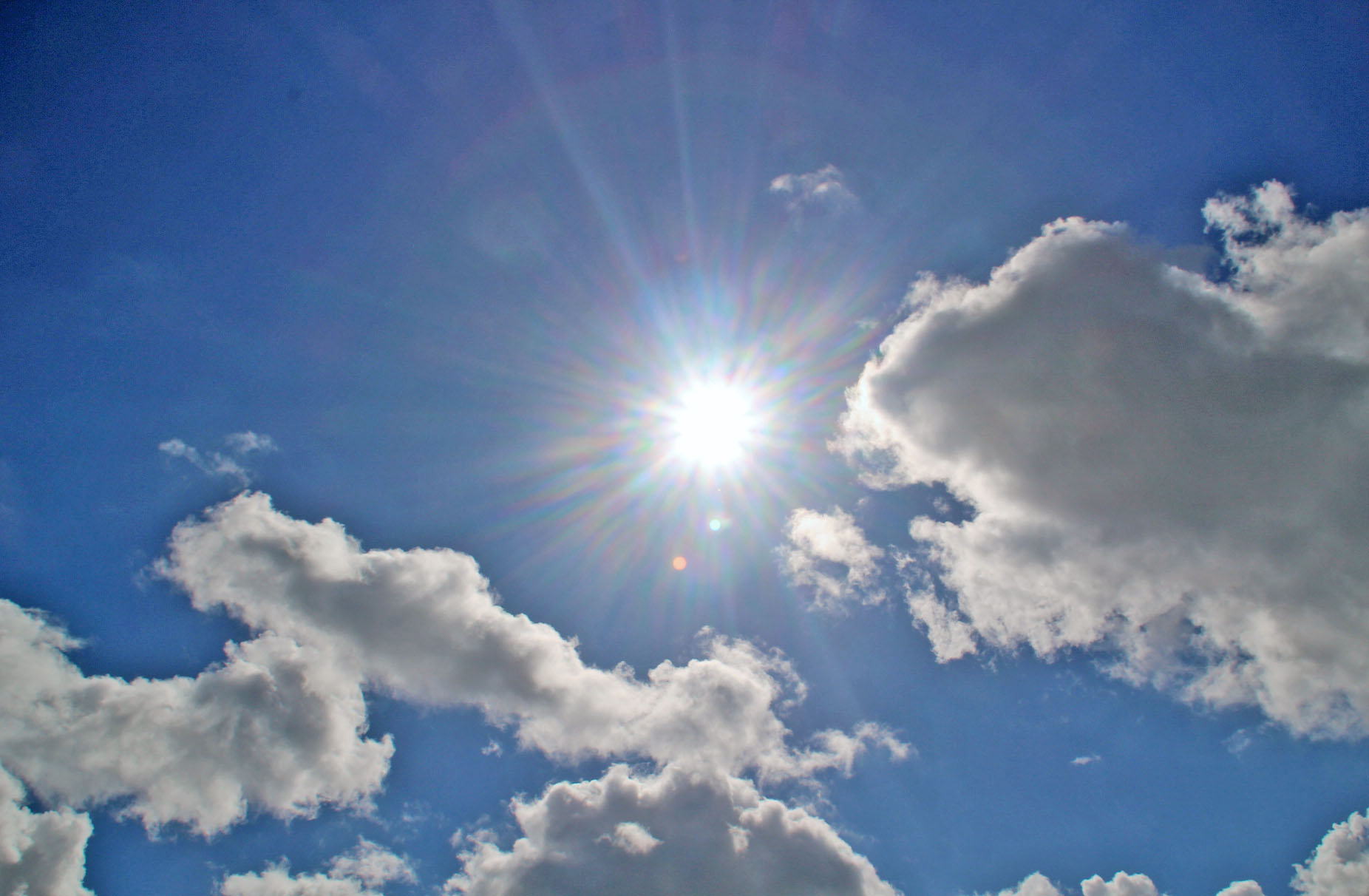 I've edited the image a little. I've increased the shadow and also increased the cyan colouring. Taking these two steps seemed to accentuate both the clouds and the sun flare.
I think it's a simple, fun image. I'm also pleasantly surprised it turned out as well as it did as I find it very difficult to take photographs looking directly into the sun.
I have linked the image up to one of my favourite blogging linkies, #MySundayPhoto hosted by the brilliant Photalife blog. Click on the badge at the end of this post to visit the linky and see some great photography from other bloggers.
On the subject of the Photalife blog, I've just made a video with Darren Coleshill, the man who produces that very blog. We met up the other day and Each made a video about the various items of photography and video equipment that we use. My video can be found here:
In the video we fly my drone, discuss camera lenses, Darren goes through his photographic Bible and we explain what we shoot video on. I think Darren completely outdid me on the photographic front, but I got my revenge with my drone and higher-specification video camera.
I hope at some point over the bank holiday weekend you get the chance to enjoy the video (Darren's blog post and video can be found here). Whatever you get up to though, I hope you enjoy yourself.
Interested in this blog post? Well have a read of these...