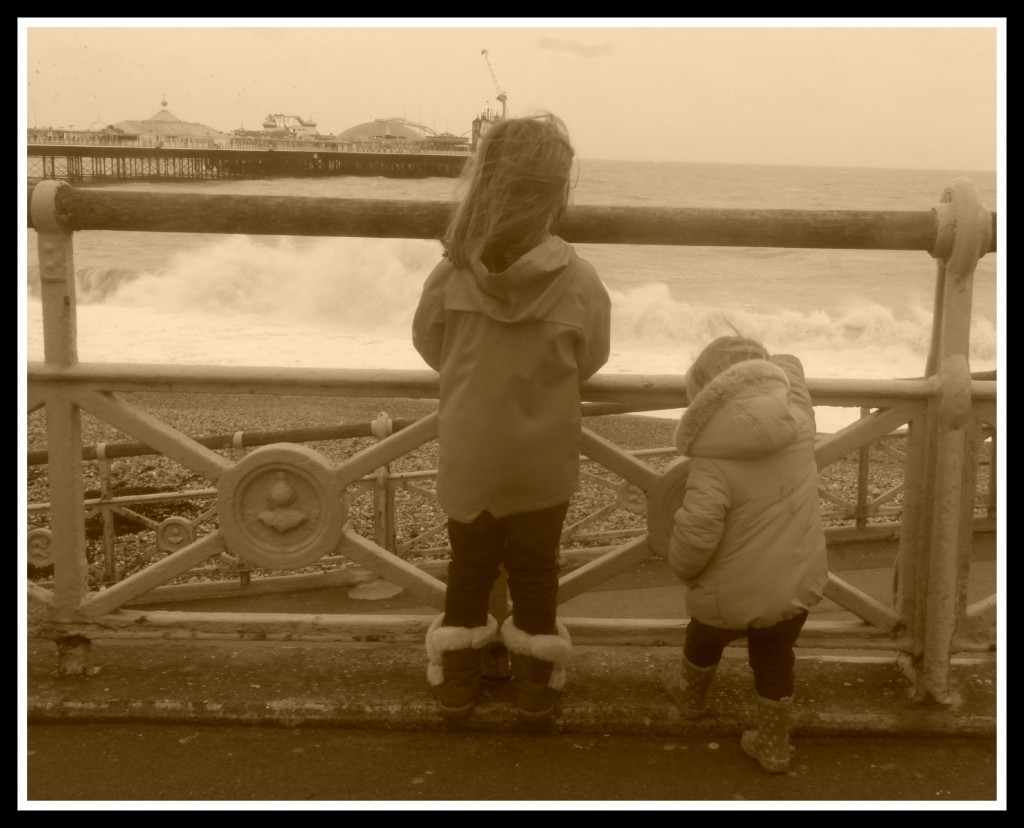 This image was taken in Brighton last Sunday. As you can see, both my girls were mesmerised as the waves came crashing into the beach. It was a very windy day and so they were coming in with incredible force, more so than I've ever seen in Brighton before.
We hadn't actually been intending to go to Brighton. Mrs Adams had to return to Scotland for a couple of days and so I had the kids on my own. To keep them entertained, I decided to take them to Hever Castle, where we have annual membership. Alas, we turned up to discover it was closed!
I was about to turn round and head off home, but looked into the back seat at their little faces and just couldn't it. On a whim, I decided we'd head to the coast. It was cold, windy and occasionally wet but we had great fun walking along the seafront, visiting the fishing museum and getting warm in a beachfront café drinking hot milk.
Interested in this blog post? Well have a read of these...