This photo is of Robin Hood's Bay in North Yorkshire, which can be found between Whitby and Scarborough. To you it's simply landscape shot, to me the photograph is a little more than that.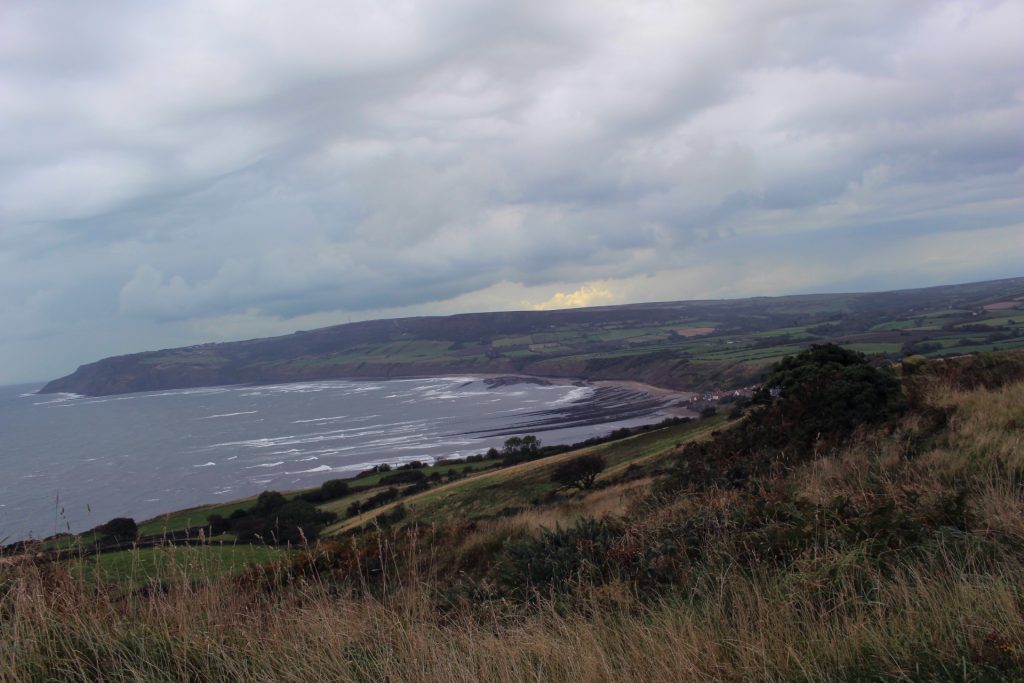 I took the picture during my recent off-roading adventure with Jeep. While I was drawn to take the image because of the landscape, it was, in fact, an experiment in photo-editing.
Having used different editing software for ages, I am now getting to grips with Photoshop. I wanted to see what would happen if I tinkered with the colour balance. After much experimentation I couldn't get the result I wanted until Mrs Adams walked into the room and we edited the picture together.
Enough about the geeky details. It won't be of interest to everyone!
Despite having been the local newspaper reporter for the North York Moors area many years ago, I'd never actually visited Robin Hood's Bay before.
This particular spot was ideal for looking down over the bay. Although beautiful, it is also a harsh environment.
The weather on the day in question was very changeable. At times the sun broke through the sky, at other times the wind was so strong coming in off the North Sea that you could barely stand up.
I've linked this image to the #MySundayPhoto linky hosted by Darren Coleshill of the Photalife blog. If you want to see a hilarious example of Darren's editing skills, you may want to pay a visit to this blog post, otherwise, click on the badge below to visit the linky.
Interested in this blog post? Well have a read of these...