Do you have any idea how you will celebrate your 75th birthday? Car manufacturer Jeep has just hit this impressive age and celebrated in the UK by inviting a group of motoring journalists and bloggers to go off-roading in North Yorkshire. As you may have guessed, I was one of them.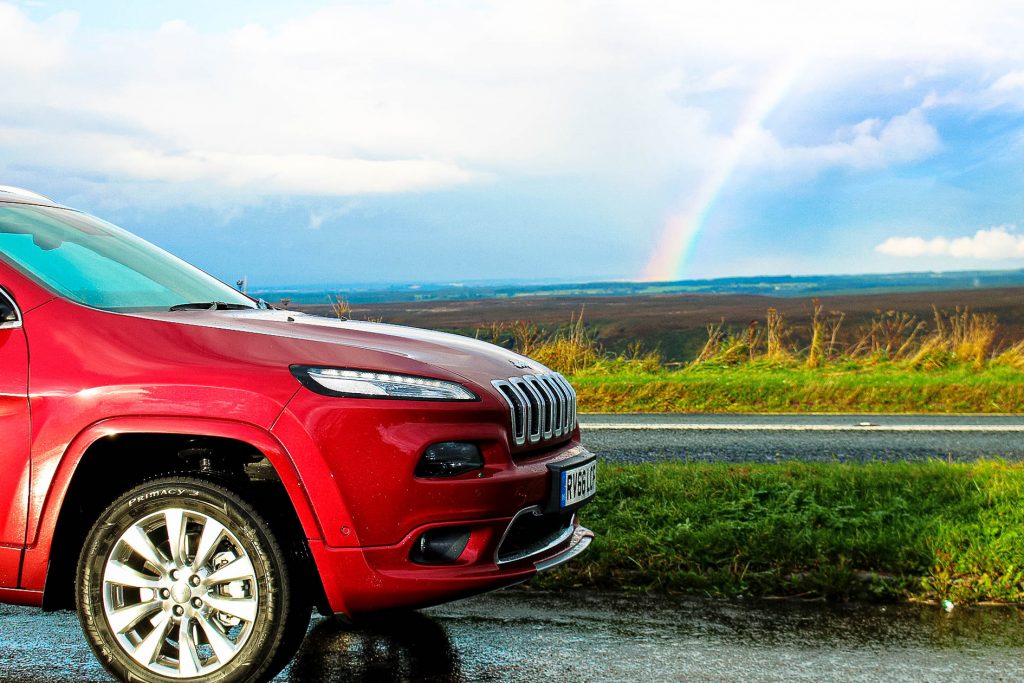 So how did a dad blogger such as myself end up driving several different Jeep vehicles on the very edge of Robin Hood's Bay? The answer is simple.
Jeep's own figures show sales of its vehicles have rocketed by almost 40% every year for the past few years. Using ambassadors such as world champion cyclist Rachel Atherton and snowboarder Amy Fuller, the brand is seeking to increase its appeal to the female market and, by default, mums and dads.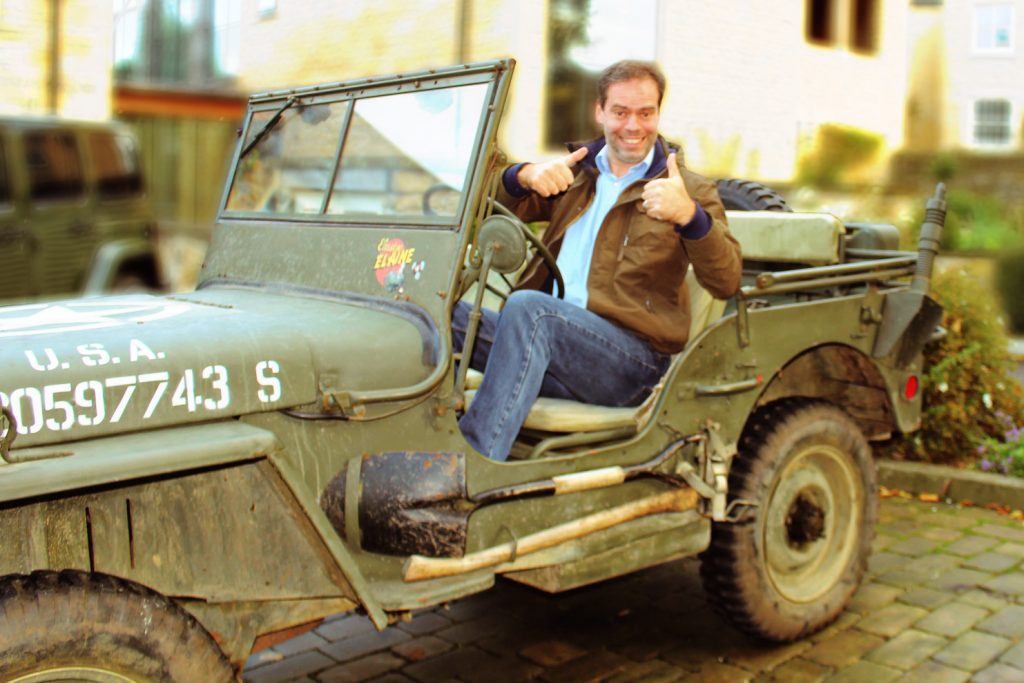 What was once a hardcore off-road brand has diversified its appeal. When I do the school run, I see increasing numbers of Jeep Renegade sports utility vehicles (SUVs) dropping kids off at the gate.
That's how I ended up in North Yorkshire. What exactly did I get up to?
The short answer is this: I drove three different Jeep vehicles on awesome off-road sites and through the winding roads and beautiful landscape of the North Yorkshire Moors. I have to add that this was also a great trip down memory lane.
We were based in the picturesque town of Helmsley for this adventure. By a bizarre twist of fate, I used to be the local newspaper reporter for this area. That, however, was almost two decades ago. Even so, it was great to pop back to an area I have very fond memories of.
To see a video of what I got up to, click play below. I hope you enjoy it!
What the Jeep team had done was create a pop-up dealership at an off-roading centre on the edge of Robin Hood's Bay. This meant it had the North Sea as a backdrop so it looked very impressive indeed.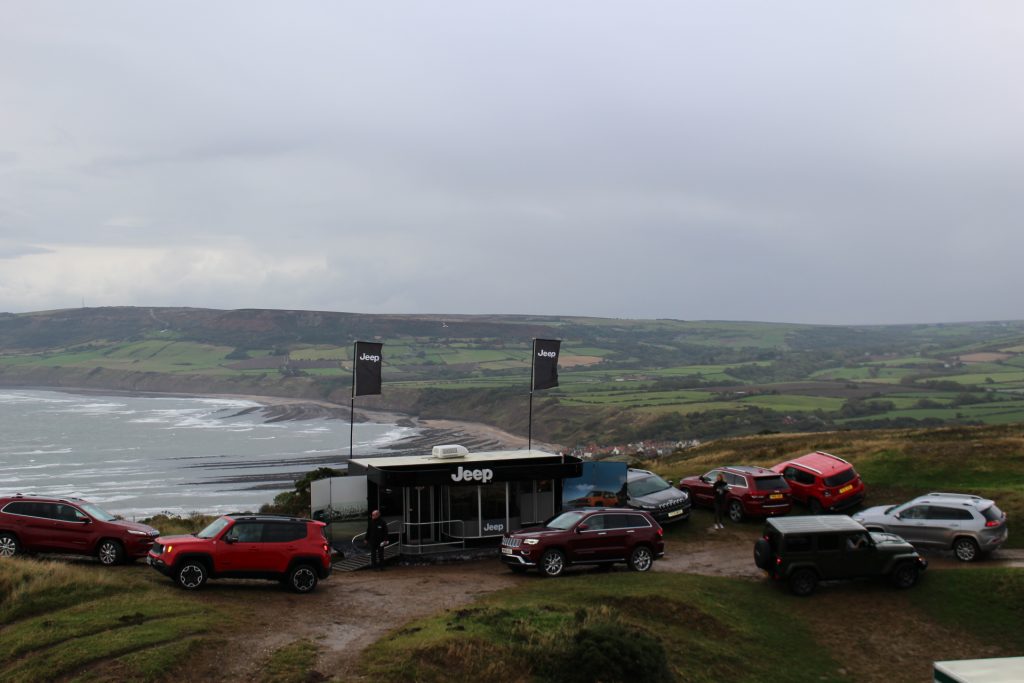 That said, this was the wilds of Yorkshire. It rained and at times it was very windy. These made it ideal conditions for off-road driving, not really for selling cars in a remote location!
We also drove up Rudland Rigg. This is a formation of stone steps followed by a long off-road track about 10 miles from Helmsley and I have never driven over terrain quite like this.
Here's a summary of what I drove:
Jeep Cherokee 75th Anniversary edition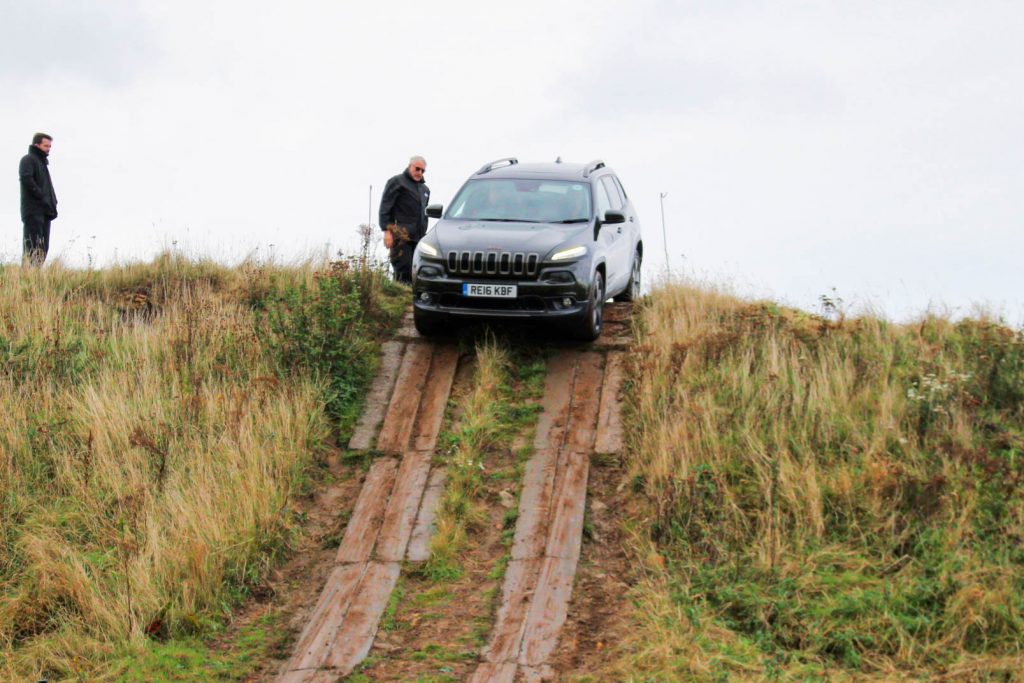 The Cherokee stood out for me as the one vehicle that seemed best suited to on and off road driving. The Cherokee has been given a thorough make-over and these days is highly stylized and has a very comfortable front cabin. From the driver's console, there is a button to do everything.
To drive on the open road, it handled like a large estate car and it accelerated accordingly for a vehicle weighing 1.8 tonnes with a 2.2 litre engine. That, however, is not a criticism. This is not a sports car and so I wasn't expecting it to drive like one.
Off road, it performed perfectly well. It was the most comfortable off-road vehicle, no doubt testament to its suspension.
Would I recommend it as a family car? Of the three vehicles I drove, this would narrowly take the top spot. This is on account of its size and comfort.
Specifications:
Engine size: 2.2litre
Transmission: Nine speed automatic
Drive: Four wheel drive
Length x width x height: 4624mm X 1859mm x 1670mm
Fuel consumption: 40.4miles per gallon (urban cycle)
On the road price: £38,945
Jeep Renegade 4×4 75th anniversary edition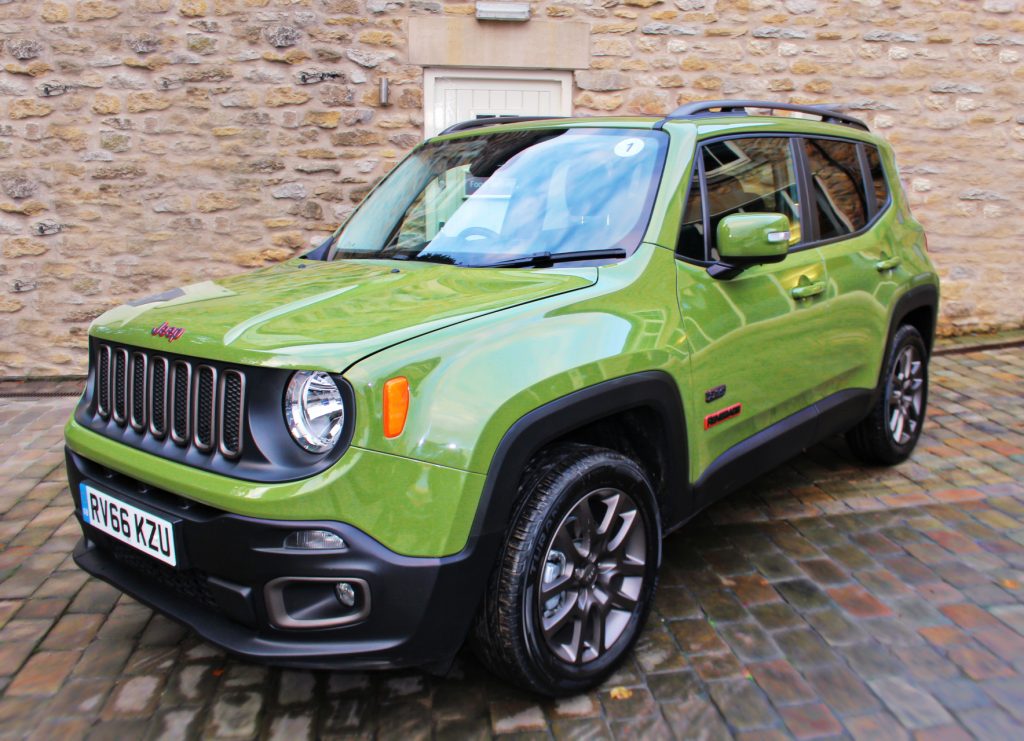 I was already familiar with the Renegade, having reviewed the 2×4 version earlier this year. Off road, it performed really well and was more nimble and responsive than the Cherokee. I didn't get the chance to take this one on the open road, but based on the performance of the 2×4 I have no reason to doubt it would handle it superbly.
I think the Renegade is a great SUV. I can appreciate why it has such widespread appeal.
Would I recommend the Renegade as a family car? I think the Renegade would make a great family vehicle, but unless you're going to be doing serious off-roading, the 2×4 would probably suffice. It has bags of room, just be aware the boot is not that big so if you are constantly lugging your kids' bicycles etc. around you may want to consider something larger. Among the Jeep range, the Renegade also has a more family-friendly price tag.
Specifications:
Engine size: 2litre
Transmission: Nine speed automatic
Drive: Four wheel drive
Length x width x height: 4236mm X 1805mm x 1684mm
Fuel consumption: 40.9miles per gallon (urban cycle)
On the road price: £28,595
Jeep Wrangler 75th anniversary edition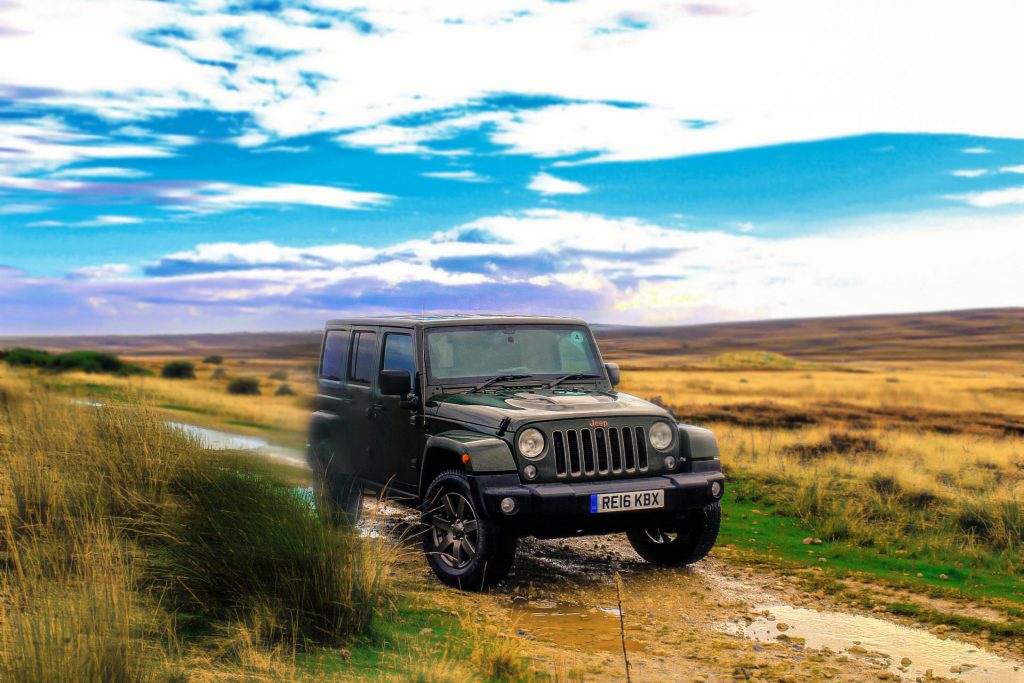 All day I'd been wanting to get behind the wheel of the Wrangler. Towards the end of my stay in North Yorkshire, I got my chance. This just looked like such a serious off road machine. I wasn't disappointed.
I was partnered up with esteemed motoring journalist Phil Huff. Phil drove us both to Rudland Rigg. This is a 4×4 course that involves driving up stone steps to the top of a hill and a pot-hole strewn track that eventually joins back up with a main road several miles later.
On the way to Rudland Rigg, Phil threw the Wrangler around the bendy North York Moors roads and the ride left me feeling distinctly queasy. As soon as we hit Rudland Rigg, however, everything changed. This vehicle was in its element and it gently crawled over the rocks and paths with incredible ease.
The Wrangler is powered by a 3.6litre V6 engine. It also has a five speed automatic gearbox. This leaves it well suited for off road driving and I have to say it was great fun taking this particular vehicle off the beaten track.
Would I recommend the Wrangler a family car? No, not unless the family lived in the Australian outback or a very remote hill farm in Wales. Even so, I still want one.
Specifications:
Engine size: 3.6litre
Transmisison: Five speed automatic
Drive: Four wheel drive
Length x width x height: 4751mm x 1877mm x 1840mm
Fuel consumption: 15.5 miles to the gallon (urban cycle)
On the road price: £36,435
Some final thoughts
This was a fun experience and it was a great way to get to know Jeep's product range. It's clear the company is thinking about a lot more than hardcore off-road enthusiasts but its vehicles coped admirably with all North Yorkshire could throw at it.
It's great to See Jeep's range has come on a lot from the vintage Willys Jeep that was put on show for us all. That said, 75 years later each vehicle still has the distinctive seven-bar radiator grill so it's nice to see the company clinging on to some of its traditions.
For further information on the Jeep range, visit Jeep's website.
This post was produced in association with Jeep. 
Interested in this blog post? Well have a read of these...