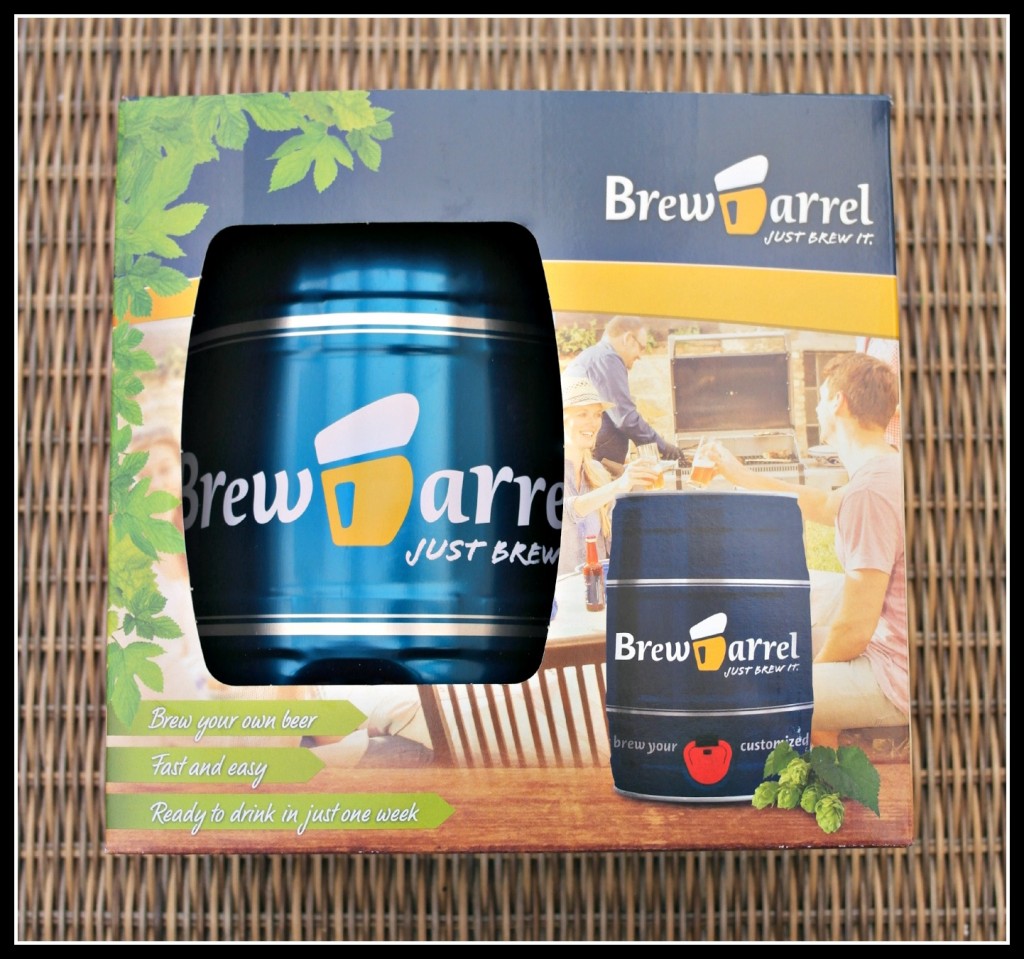 Have you ever wanted to give home brewing a try but not had a clue where to start? With Christmas steadily approaching, are you looking for gift ideas? If the answer to either question is yes, then please allow me to introduce you to Brewbarrel. It's an approach to brewing beer that's been hugely successful in Germany over the past couple of years and it is now available in the UK.
Brewbarrel is a kit containing the ingredients and instructions that enable you to make five litres of beer at home. You can customise the product to your taste (see below). Having tried it out, I found it to be very simple to use and the resulting beer was a very pleasant drink.
With so much of my life (….quite rightly) focusing on the children, it was nice to take part in an adult-focused activity for once. Even Mrs Adams, who does not like beer, was very curious and gave it a try once I'd made it.
In terms of my own beer knowledge, I brewed a small batch of beer over 20 years ago. I have done nothing similar since so consider myself a newbie to this pastime, although I am a card-carrying member of the Campaign for Real Ale and have been for years (quality ale is sexy, bagsy, no returns).
That's a bit of an introduction for you. How does this Brewbarrel thing work?
The first step is to visit the website. Here you select the kind of beer you wish to brew. It could be a lager, pilsner, dark beer etc. You then choose hops and finally any flavourings you wish to add. If buying as a gift and unsure what to do, I'd go for either lager or pale ale, standard hops and lemon or cascade flavourings.
I selected an India Pale Ale style beer. When the box arrived it contained the following;
• a sterile keg for fermenting and conditioning the beer
• malted hop extract
• yeast
• hops / flavourings
The only additional ingredient you need to add is a mixture of boiled and cold water (as per the instructions).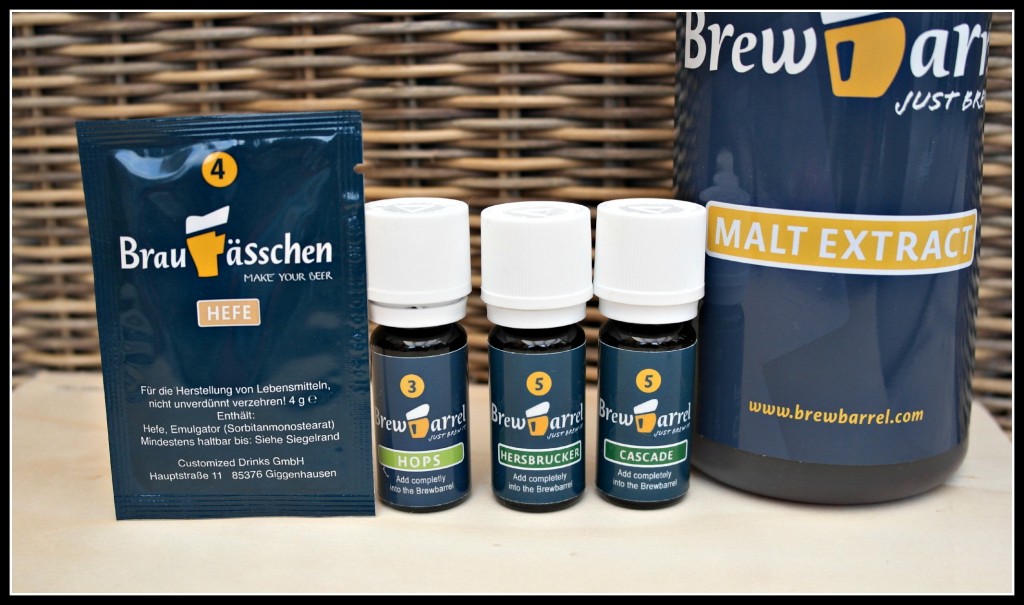 Making the beer is incredibly easy. I've even recorded a vlog detailing what I did. Click on the video immediately below to watch.
For the ale I brewed, I had to pour the malted hop extract into the keg, followed by hot and cold water, the yeast and the flavourings. I then sealed the keg and placed it out of direct sunlight.
After 24 hours I had to shake the keg up before returning it to its resting place to ferment for four days. On day five, I placed the keg in the fridge to condition. This involved re-arranging the fridge's contents and didn't make me popular with the rest of the family.
Two days later, the beer was ready to drink. A word of advice, the tap on the keg is a bit fiddly. After a couple of tries I got the hang of it, but just be warned it can gush out with some force.
When I eventually saw the beer I was, I confess, a bit concerned because it was very cloudy. When home brewing with standard kit, you would usually put the liquid through a secondary process removing much of the sediment and leaving the beer clear(er). The simplified Brewbarrel process doesn't give you such an option.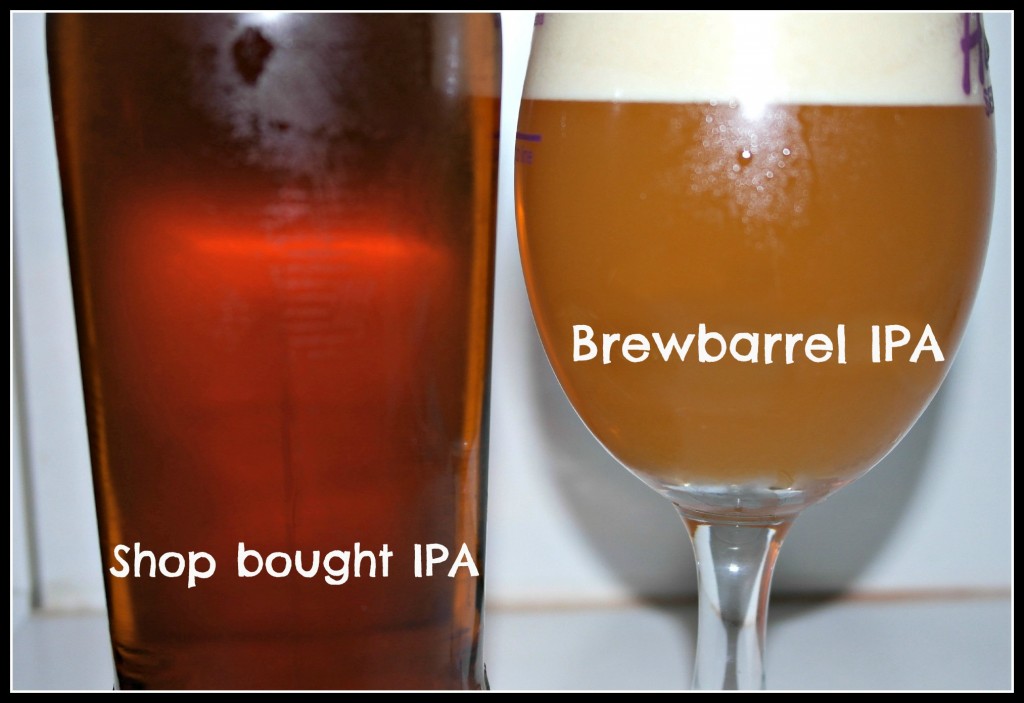 Any misgivings I had about the beer's appearance soon evaporated. It tasted absolutely marvellous. It was very hoppy and with a strong aroma, although not like perfume in any way. It boasted some really delicate flavours and this made it a joy to drink. In terms of alcohol content, I was unable to test it with a hydrometer but it didn't seem overly strong.
When the keg was eventually empty, I had a bottle of a well-known India Pale Ale produced by one of the big breweries. The off-the-shelf beer was incredibly bland in comparison to what I'd made with Brewbarrel.
As each Brewbarrel is put together to order, the cost varies. To give you an idea, you can expect to pay around £25 to £35 including shipping. That doesn't make it the cheapest beer per pint, but you are paying for a great experience. Having brewed this one batch, I have been inspired to go out and buy home brew equipment and I presently have 25 litres of it fermenting in my kitchen. I'll let you know how that goes another time!
I found Brewbarrel to be straightforward to use. I don't think it's a product for the experienced home brewer, but it was an enjoyable introduction and it has inspired me to get more adventurous. For further information, visit the Brewbarrel website Brewbarrel.co.uk.
Declaration; for review purposes I was supplied with a Brewbarrel kit. Thoughts and opinions entirely my own. To read my disclosure policy, please follow this link.