n ed i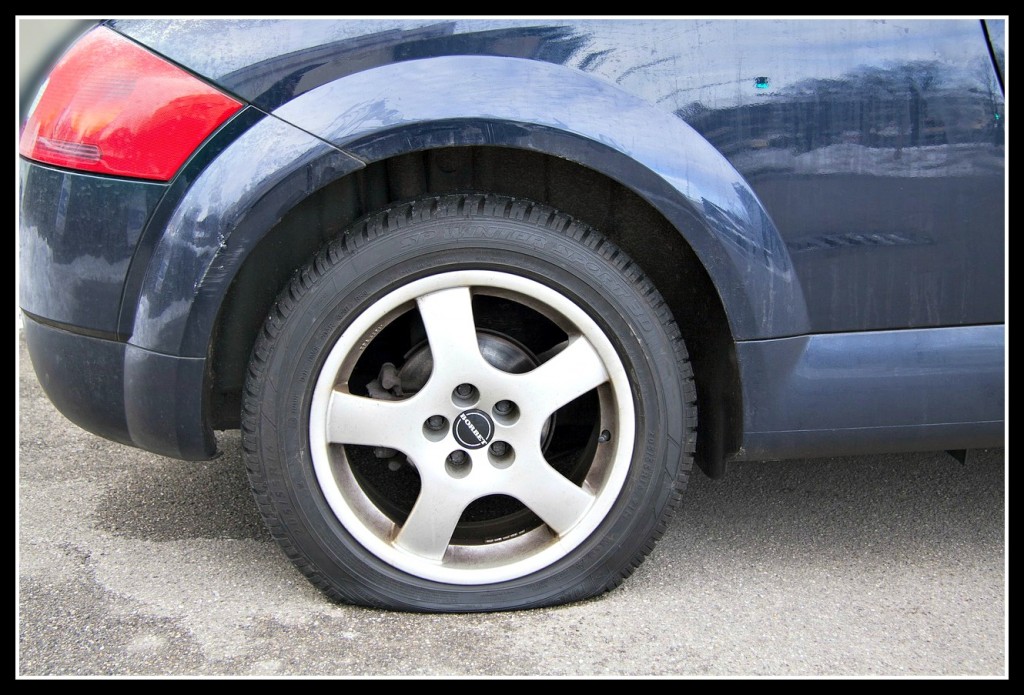 If there's one thing I've found that can turn the school run into a disaster, it's a puncture. Yes, I know we're all supposed to walk our kids to school. Indeed, a while ago I was an ambassador for the charity Sustrans and undertook a challenge to do just that.

Despite my best efforts, I have found that our route is not feasible to walk with Toddler Adams as it's too hilly, too long and the pavement for much of the journey is not pushchair friendly. That doesn't mean I don't make an effort. Sometimes I drive part of the way and walk the rest. Ultimately, however, I am very reluctantly, reliant on the car for getting my oldest child to and from school.
Twice the school run has been ruined courtesy of punctured tyres. This has necessitated patching up the flat tyre and slowly heading off to the closest repair shop before going on to school and, inevitably, arriving late.
The last time this happened, the repair store's technicians spent about twenty minutes looking over the car before summoning me to take a look. They pointed out that I had one flat tyre…and a nail stuck in another tyre that I wasn't even aware of.
I was stunned when they showed it to me. The possibility of the tyre suddenly going pop on a fast stretch of road while I had the kids with me did not do much for my blood pressure.
One of the guys, seemingly a bit more knowledgeable, explained he'd once pulled a fork out from inside a tyre. This, he said, was because the tread is designed to suck the car to the road so if you hit a sharp object correctly, bam, it'll suck it into your tyres, even if it is the size of a piece of cutlery.
That particular occasion proved to be an expensive day. Even so, the damaged tyres were replaced and the car a lot safer as a result.
What's your most disastrous school run tale? Does it involve flat tyres? Leave a comment underneath as I'd love to know.
Pic credit: Stux. Sourced from Pixabay.com and reproduced under Creative Commons agreement.
Disclosure; this is a commissioned article
Interested in this blog post? Well have a read of these...