When I was at college, there was one piece of advice we were given when it came to photography: Always look around you and try to get a different viewpoint. If I hadn't followed the advice I'd been given as a student, I'd have missed this coastal landscape.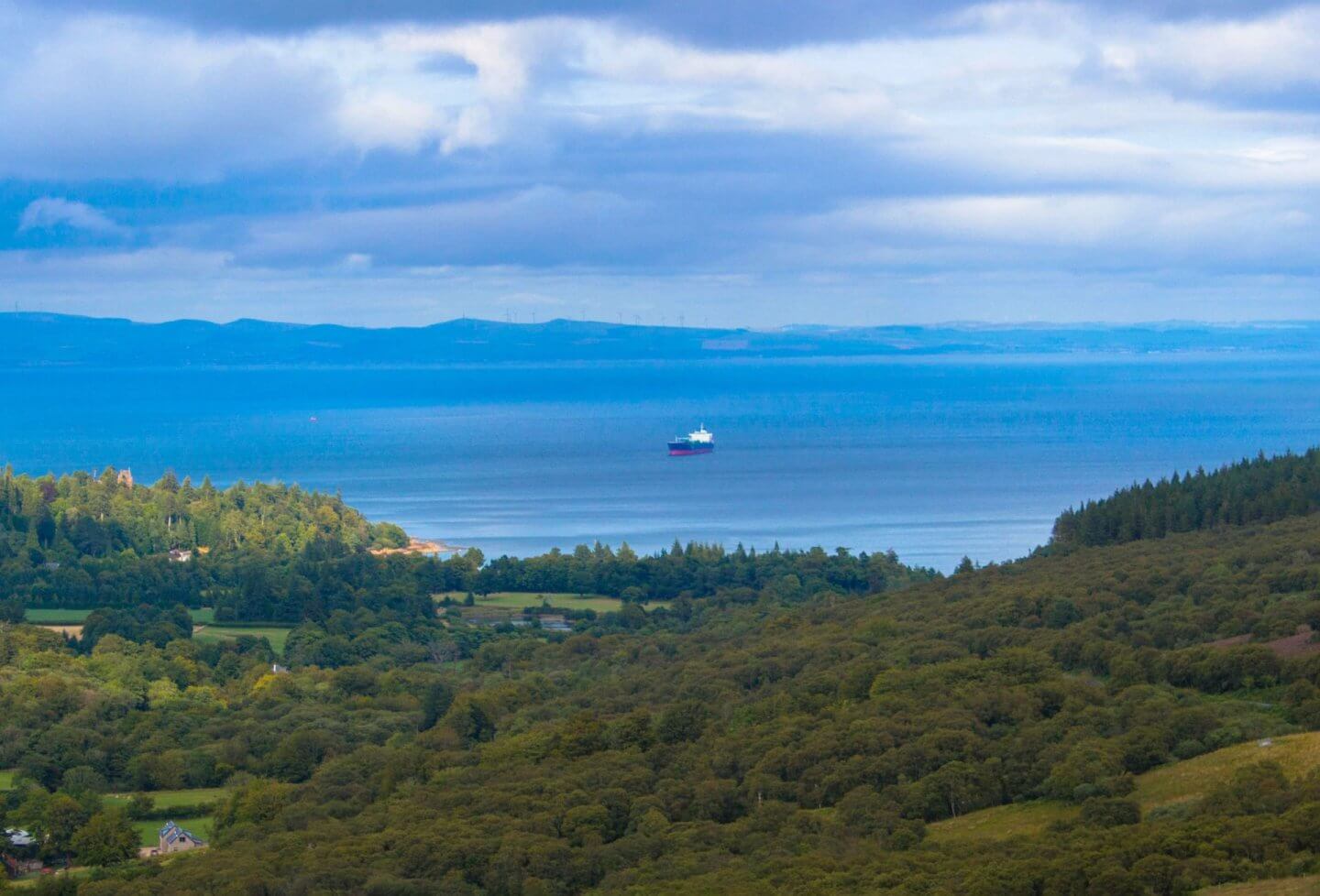 This is another image taken on our recent holiday on the Isle of Arran in Scotland (I did warn readers I took many images). With the rest of the family pre-occupied doing other things, I took myself off for a short drive around the island with my camera.
For all intents and purposes, there are only two main roads on Arran: The 55-mile long A841 which circumnavigates the island and the String Road, which cuts across the island. While driving along the String Road, I stopped at a convenient viewpoint to take some landscape shots. It was a pretty wild, foreboding area dominated by high hills and valleys so very photogenic. It was stunning and I was very pre-occupied with what was in front of me.
The view I captured in the photograph was behind me and I'm very glad I looked over my shoulder. The ship, I think, is heading towards the main port at Brodick. If you look very closely you'll see some amazing detail in this image, including wind turbines over on the Scottish mainland.
I made one other amusing observation on my drive. Every now and again along the String Road were lay-bys for parking your car. Each and every lay-by happened to be at a viewpoint offering a superb photo opportunity. I can only assume the locals got sick of photographers like myself pulling over and damaging the verge so put proper lay-bys in place to accommodate us and our DSLR cameras!
I have linked this image to the #MySundayPhoto linky hosted by the amazing Darren Coleshill photography blog. Please do give the linky your support by following this link and checking out photography from other bloggers.