We have an issue in the UK. Many children are starting school with language and communication skills that aren't as developed as they could be. The BBC has launched a campaign called Tiny Happy People and Annie Price, one of the campaign's ambassadors, has kindly taken the time to tell me all about it.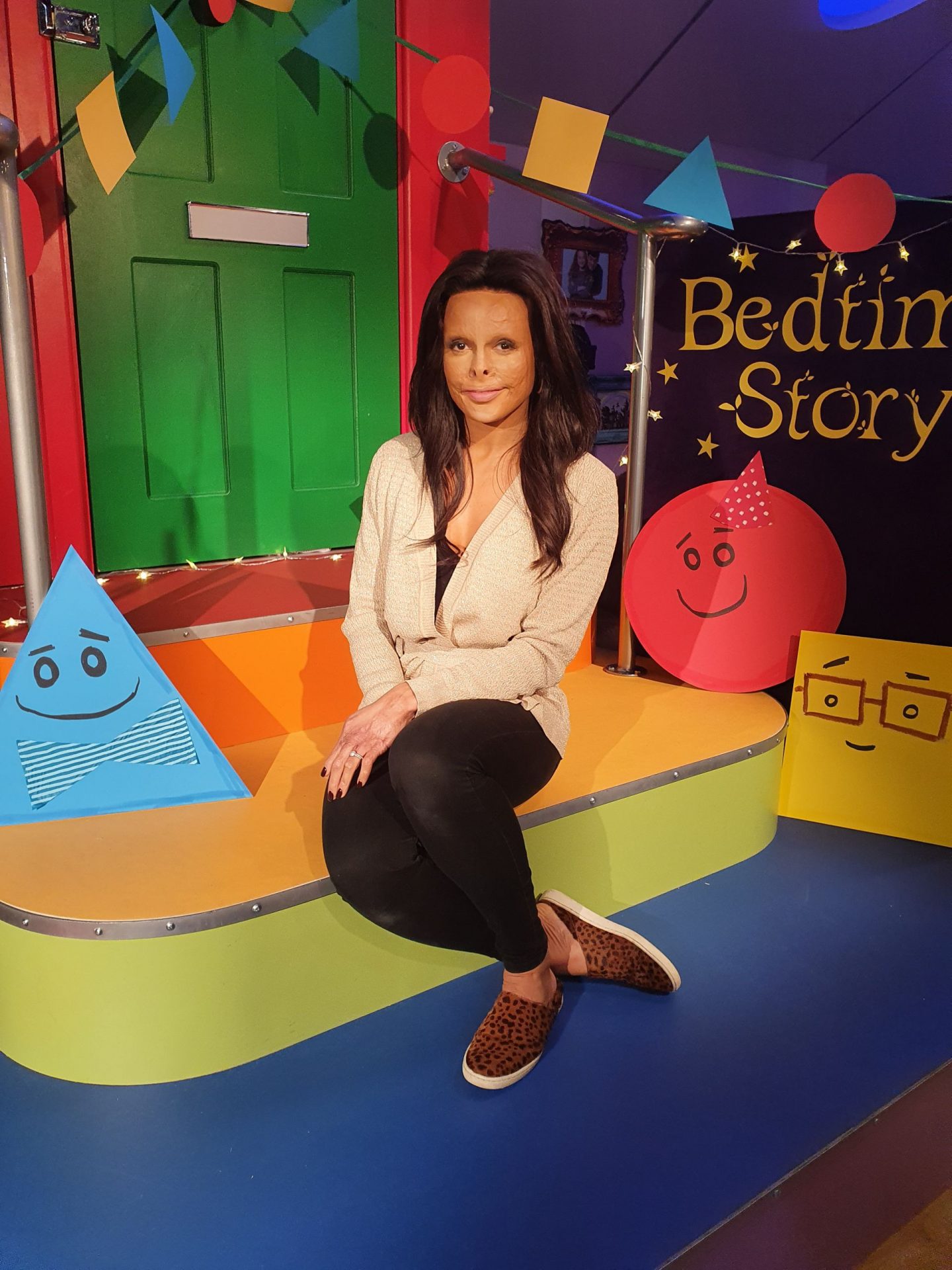 With a two year old son and pregnant with her second child, Annie is ideally placed to be one of the people fronting this campaign. In the interview below, Annie outlines where parents an carers can get more information about Tiny Happy People and easy ways you can encourage your children's communication skills.
We also talk a little about her family's experiences of living in lockdown, the fitness craze that has gripped the world during the COVID-19 pandemic and her groundbreaking documentaries, the autobiographical Annie Out of the Ashes and Plastic Surgery Capital of the World.
You'll find links to various Tiny Happy People resources throughout the interview. I hope you can put the BBC's resources and Annie's tips to good use and that you have fun doing so.
Very simple question to start with. Can you please explain a bit about the Tiny Happy People campaign and why parents of toddlers and pre-schoolers should be interested in it?
Tiny Happy People is all about guiding us parents, carers, family and friends to help us develop our babies and kids language and communication skills so they can have the best start in life. In a fun, exciting and easy to do way.
In England, though the picture is similar across Scotland, Wales & Northern Ireland, young kids starting school are behind with their language skills. Tiny Happy People aims to close this gap.
Tiny Happy People is all about helping us bond with our kids and give us ideas in a simple straight forward enjoyable way that we can use day to day to build their communication skills. I love it. The activities have helped keep me stay sane too, especially in lockdown. It's helped Sonny and me get closer and they're fun!
I guess this is particularly relevant to you as your son Sonny is in the target age group?
Yes, definitely. When I was pregnant with Sonny, I was googling how to be a good parent; let's not judge! I was petrified about what was to come and how I could do it. I came across a video about language and a big defining factor in helping your kids – far above money, living and location was WORDS. Language and the amount of words a little one hears directly improves their life. I thought yes, something I can hold onto. I started speaking to my bump a little and when he was born, I'd commentate our day. I wish Tiny Happy People had been available then, though I'm using it to its full now with Sonny and my current baby bump.
What are the top tips for encouraging engagement and communication with your children?
Number one is to speak with your little ones. It's not about the fancy toys and big outings, it's the everyday activities and getting them involved that count. No matter the response and how it feels. At the start I actually felt a little silly, I didn't slide into motherhood as a natural baby whisperer at all. Speaking and saying words regularly has a huge impact on how they develop, respond and learn going forward.
There are tons of games and activities on the Tiny Happy People website and it's Instagram page which I lean on a lot for ideas. For all ages, from bump up to five.
Is there anything in particular dads should be doing to encourage their pre-schooler's language and communication skills?
Yes, the simplest change we can make is in the behaviour, speaking and chatting with our little ones. Even in pregnancy. Men's voices are lower, so babies find it easy to hear you.
The Tiny Happy People website has tips and advice to help dads navigate parenthood and bond with their babies (follow this link for Tiny Happy People's dedicated dad pages)
How can mums, dads and carers access the BBC's resources and make the most of the Tiny Happy People campaign?
Hit the Tiny Happy People Instagram page @bbctinyhappypeople for regular updates on ideas, it makes it easier to keep it in your mind for everyday play.
What would be your advice to anyone who is concerned about their young child's communication skills?
Be glad that you are, that's the win there. Try not to be daunted. The content on Tiny Happy People gives fun ways, which are easy to understand and use in everyday life, to help build your child's language. With great tips from new parents and evidence based resources that are proven to work with little ones. Start with you, focus on what you can do over what your child isn't. Take it slowly and know the effort and repetition is the key part.
What can we expect from the Tiny Happy People in the months to come?
There will be tons of new content for the site including articles and short films. There will be a focus on new content for parents of SEND (Special Education Needs and Disabilities), more real parent experiences content, more of the nursery rhyme content. From me there will be more Workout Wednesday content, getting my boy involved in 'Talk to Your Bump' and 'What's in Your Hospital Bag'. Plus, I have some plans to do some articles for the website.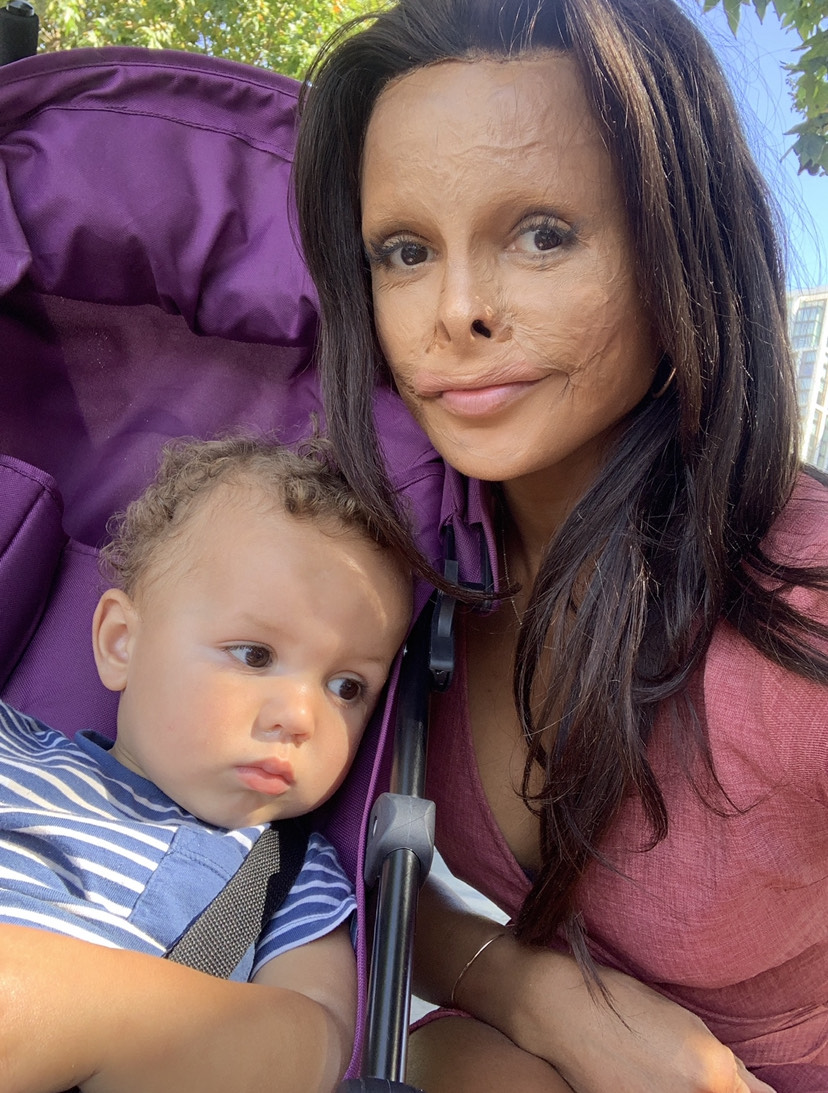 Moving on from Tiny Happy People, how has your lockdown experience been? I imagine with a young son you must have been very keen to get out and see the world, but simply couldn't?
Haha. It's been interesting. I started strong in the arts, crafts and activities. By mid way I was taking over Sonny's crafts and inhaled a lot of baked goods we made. I couldn't face Pritt Stick and paint for a while so we started doing more everyday play things, using the Tiny Happy People ideas. We made the most of our daily walks, pointing out the scenery and looked for the Gruffalo. That filled the days very nicely.
As a personal trainer, what do you think of the fitness trend that has swept the nation during lockdown? Do you think people will stick with it?
I love it. I think it dropped the bar in a good way and has shown people fitness is about what you do regularly. It's got rid of the obstacles people use to stop themselves. I think people will stay more active with walks and workouts at home, maybe not at the same rate but it opened up the fitness world to tons of people as being accessible and beneficial not just for the body but the head too.
I just wanted to ask a couple of questions about your previous projects. Going back a couple of years, you made a fascinating documentary about your own background called Annie Out of the Ashes. In it, you had to face on the possibility your birth mother had left you in a caravan to burn to death (although this was proven not to be the case). Was it not tough on you, exploring this and were you not concerned about what your investigations might uncover?
Of course. Though I understood from the off that it was a good opportunity to have the backing of the BBC and a production company for help and to make sure I would see it through. I was scared, sure, I had no idea what I would find out, if I would hurt other people by digging and I was nervous the production company would do a big reveal at any minute… this is your father…. They didn't and it was the experience of a lifetime. Still now things hit me from back then. I think the significance of an experience rarely lands at the time it happens. I'm grateful for it.
You went on to make the documentary Plastic Surgery Capital of the World. Would you have a message for parents with children who are at a sensitive age and concerned about their appearance, especially in this age of social media?
Be honest. Have the difficult conversions regularly and remind them what's important. The big one is to watch how you act yourself. Treat yourself well, enjoy your looks and make the most of yourself.
We don't have to love every inch all of the time, but we do have to learn to accept ourselves, the good and the not so good. You show them that for yourself, so they can live that way too.
What next for Annie Price? Do you have any other documentaries in the pipeline or is there anything else you are working on you can speak about?
I'm in talks with production and the BBC about a brilliantly interesting three parter which is close to my heart: plifting, real, funny with a lot of questions to be answered to help us all. Though we'll have to see if it lifts. I'm also looking at ways to open conversations on the corners I know about- difference, adoption, heritage. Beyond that, we have the little one due soon and in light of this year and what I've learned from Tiny Happy People, there are lots of little things we can do. I believe home is the best place to start.
Take care guys, thank you for having me xx
Interested in this blog post? Well have a read of these...