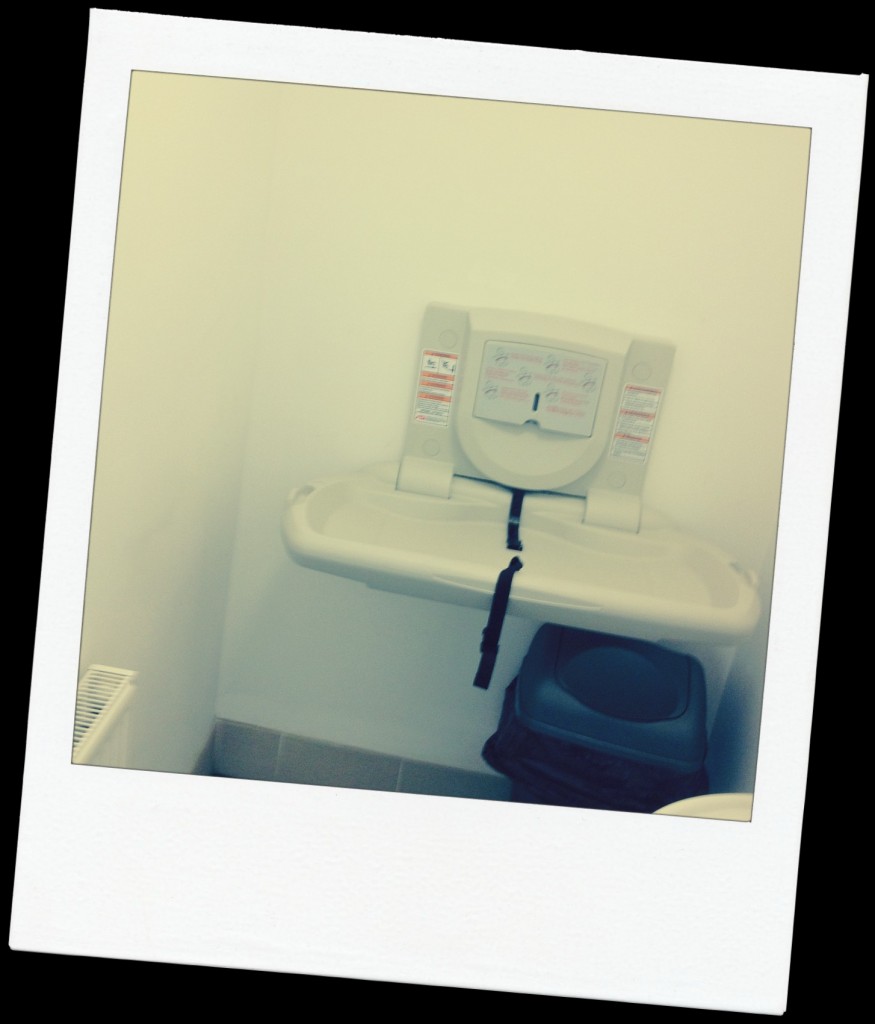 For this week's baby change facility is another from the tourist trap town of Bourton on the Water in the Cotswolds. Unlike the last one that I featured from Bourton, this is an example of very good practice.
This particular facility was found in The Model Village, one of the many attractions popular with tourists that call in to Bourton on coach tours. I fully expected to find there were no baby change facilities at all so swaggered off in the general direction of the lavatories preparing for the worst. To my great surprise, I found this.
The photograph, a quick snap on my iPhone, doesn't do this particular facility justice. This is a dedicated room that isn't in a lavatory so it's available for mums or dads to use and it was absolutely, totally, completely and utterly spotless. It wasn't the largest space but it was big enough and I think you would have got a pushchair in there with ease.
As you can see it had a wall mounted change table, bin and just creeping into the picture on the bottom right is a sink. There was also a mirror and as you can see, a radiator to provide some warmth. Bearing in mind this is quite a basic tourist attraction tucked away behind a pub, I was impressed.
I'm going to give this a seven out of ten. Bearing in mind the poor example I'd seen in Bourton previously, I was delighted to see someone else in the town getting it right.
Over to you dear reader. What do you think? More importantly, have you found fantastic baby change facilities where you least expected?
Interested in this blog post? Well have a read of these...