It's been a while since I've published a baby change facility of the week and so I'm delighted to bounce back with this example. I'll cryptically say that it was taken at the outlet of a well-known Swedish furniture retailer.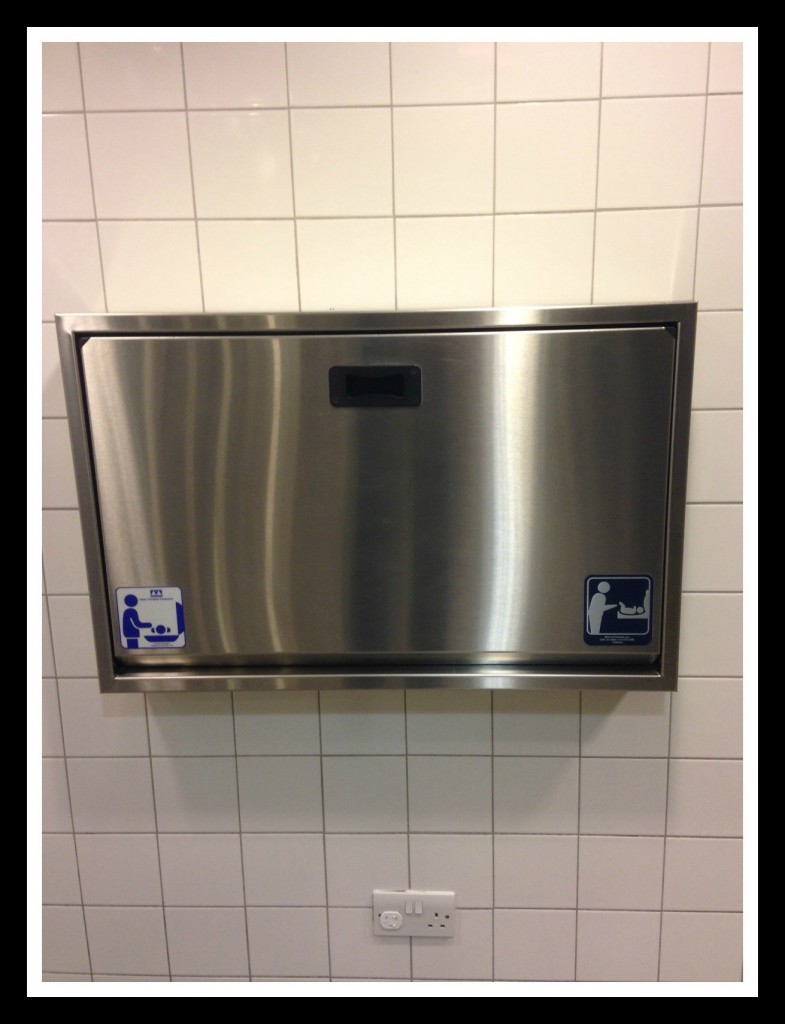 This particular change table was to be found in the gent's facilities. On the plus side, it's absolutely ginormous. It was in a very good location with masses of space all around you.
On the other hand, there's not even a dedicated bin for disposing of old nappies. There was also no signage on the door making clear the table was in there.
On that basis, I give this particular example five out of 10. For a place that prides itself on being family friendly, I thought it could have done a bit better.
In fact signage was pretty poor throughout the store. Small point it may be, but throughout the outlet directions to the baby change facilities featured pictures of a woman and the image below isn't exactly gender neutral.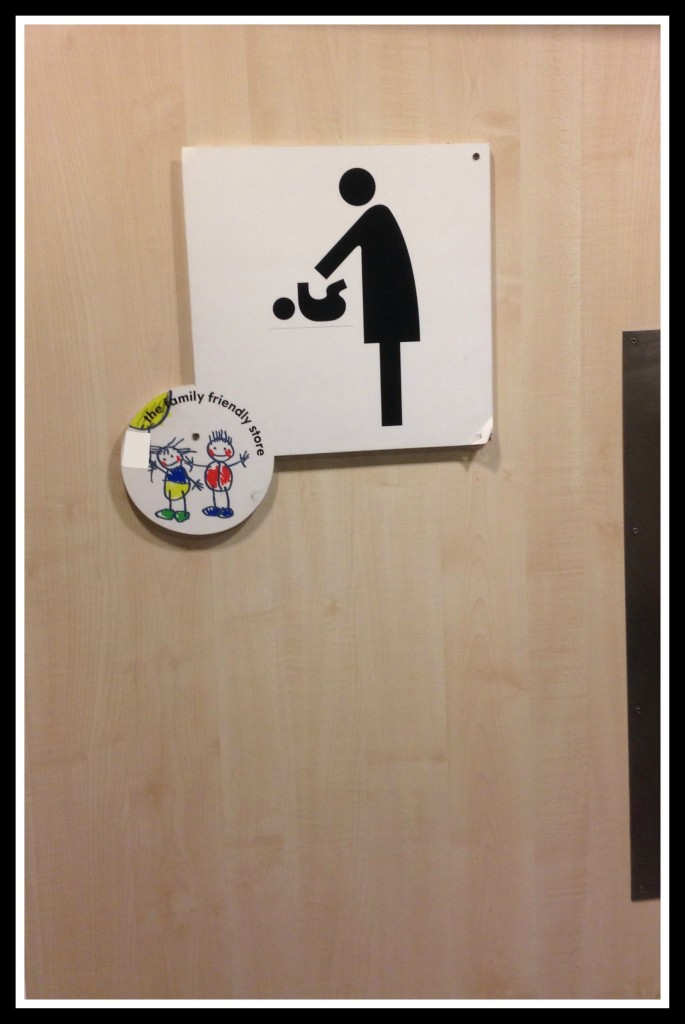 What do you think? Is signage to such facilities merely a tiny point barely worth considering, or is it a subliminal message that childcare and changing nappies should be done by women? I'd be interested to hear your thoughts.
I will also leave you with the following point to consider. When I caught the Eurostar a few months back, I couldn't help noticing signage to the baby change facilitates from the terminal at London St. Pancras was all gender neutral. At Gare du Nord in Paris, however, all the signage featured an image of a woman. Interesting, non?
Interested in this blog post? Well have a read of these...