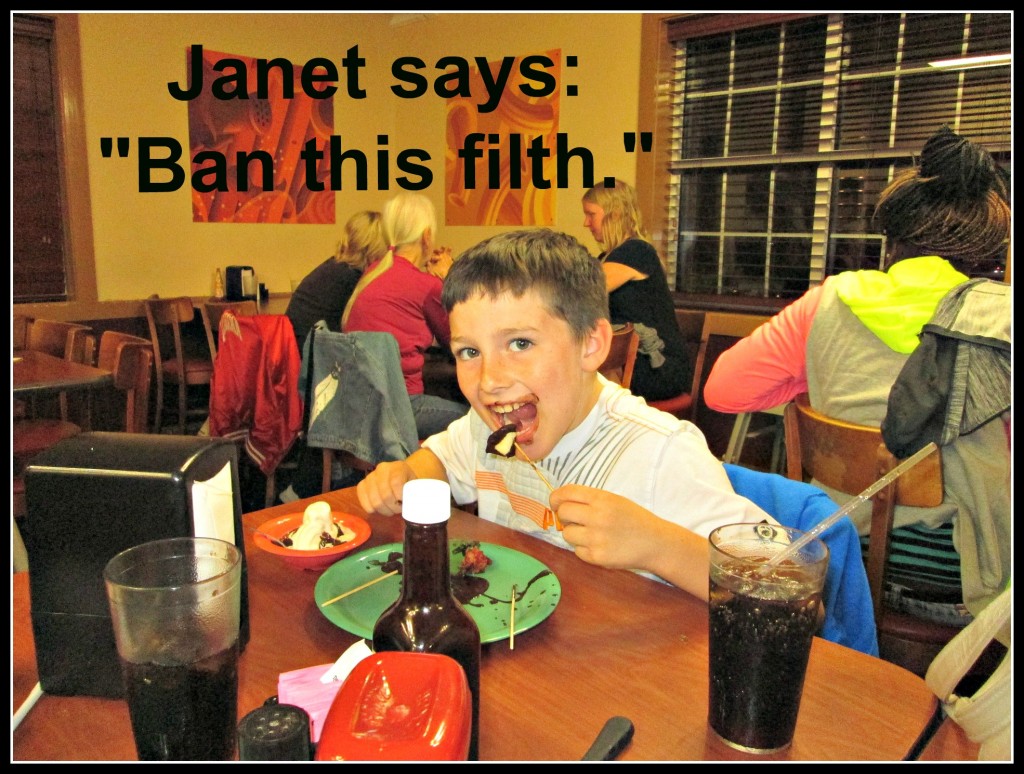 I was invited onto BBC Radio Tees yesterday. I was asked if I'd care to respond to an article that Janet Street-Porter had written for Daily Mail.
In the article, the former Independent on Sunday editor, suggested that children should be banned from restaurants and cafes. She also put forward the idea that aircraft should have special "baby zones".
Did I accept the invitation to go on air and respond to what Street-Porter had said? Indeed I did. I said any such move would see a return to the days when children "should be seen and not heard."
I was asked about child discipline, not just by the presenter but another interviewee called Kathy who claimed that "kids are having kids" and that "kids don't know how to discipline."
Kathy, it turns out, didn't have children of her own. I took her comment to be a sweeping generalisation. Speaking for myself, I was well into my thirties before I became a father and I have no issue with disciplining my daughters.
You know what though, Street-Porter (who is also child free) raised one point that I have some sympathy with. As a stay at home parent, I spend a lot of time with my children. There are occasions when I want to go out with friends and not have to deal with the demands little ones have, especially other people's.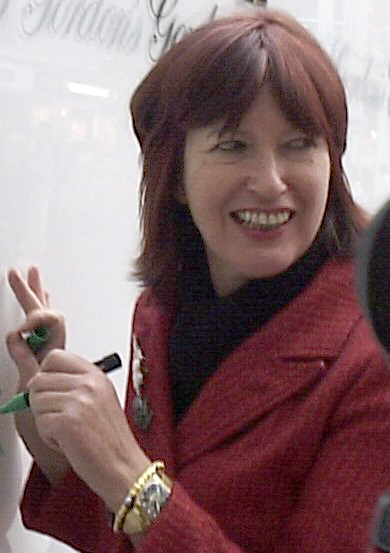 If a pub, bar or restaurant established an adult only zone, I'd be all for it. If management wished for the venue to be adult only venue beyond 8pm, fine by me. Ban kids altogether? That's not justifiable.
Your average restaurateur or pub landlord would probably panic at the idea of banning children. Families, after all, spend a lot of money entertaining their offspring.
For me, the highlight of Street-Porter's article was this gem:
"We don't allow dogs in most restaurants and cafes, and generally they are better behaved than the average British toddler."
Yes, you read that correctly. Street-Porter compared the average British toddler to a dog. If I could be bothered to be offended, I would.
Shall we also shed the pretence and admit that adults can behave appallingly badly? Have you ever stumbled across a stag or hen party late at night in a provincial market town? Not a pretty sight is it?
Despite all of this, in my eyes Street-Porter made an even bigger error in her article. Although she made one or two references to "parents", the article refers to "mothers" throughout. Yes mums, Street-Porter is pointing the finger at you because, well, you know, men don't have anything to do with their children do they?
Anyone visiting a café or restaurant on a school holiday or weekend will find it crammed full of dads and kids. To me, this proves that Street-Porter's opinions are completely outdated. Not only is her approach to children Victorian in nature, she has failed to appreciate that, in the twenty first century, fathers generally do childcare. They may not do as much as mum, but they're usually quite capable of managing their kids. Only someone totally out of touch with the world today would fail to appreciate such a thing.
Pic credits; Image of child eating in a restaurant:,Dwastak. Sourced from pixabay.com. Picture of Janet Street Porter, Wikimedia. Bother reproduced under Creative Commons agreement. 
Interested in this blog post? Well have a read of these...