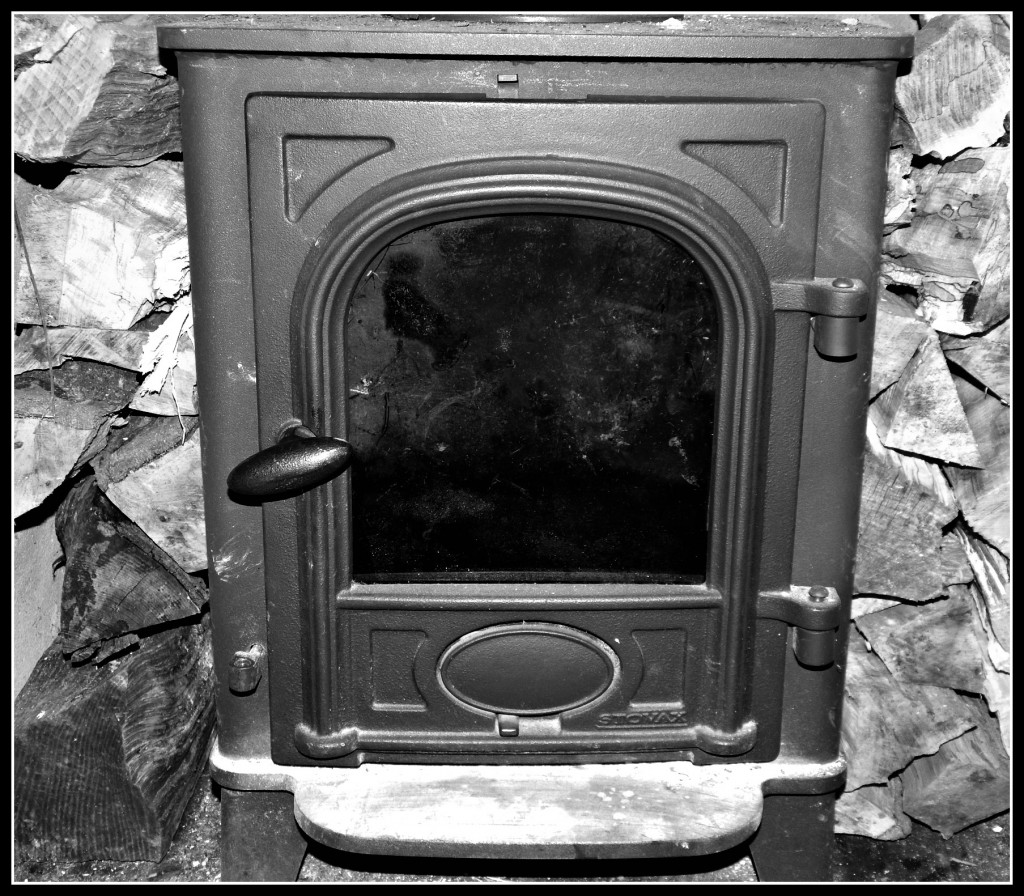 Immediately after writing this blog post, I will be taking action to ensure my family does not freeze. This will involve going outside and chopping logs for our wood burning stove.
It's become a part of my early morning routine. Some days I've been so desperate to get the fire lit I've gone outside while still wearing my night clothes and dressing gown and started splitting logs. That must be quite an amusing sight for the neighbours.
No, I'm not forcing my family to live some kind of survivalist fantasy. It's a bit more serious than that. Our central heating stopped working about a week ago and, with the exception of a power shower, it took our hot water supply with it. With the weather having just turned and become uncomfortably cold, I'm spending a lot of time outside wielding an axe simply to keep the house warm.
I say house, in truth all the wood burning stove can do is keep the living room warm. Thank goodness we've got it though. If we didn't have that stove then we couldn't even keep one room at a comfortable temperature.
We installed the stove when we moved into the house as a nice to have. It was worth every penny. This is the second time in five years we've experienced a major boiler failure and found ourselves relying on it for heat.
You're probably thinking we should just get the problem fixed. There's an added complication to this scenario.
A large building project is about to get underway in our family home. We're bringing down a spine wall so that we can have a new, open-plan kitchen / diner installed. The work is set to get underway in a few weeks and would involve re-routing a lot of pipework. It makes no financial sense to spend several hundred pounds on repairs when the central system is going to be upgraded anyway. For now we have to limp on as we are.
The kids are coping very well with the situation. They aren't too keen on having showers, so we've invented the bower. You put the plug in the bath and let the shower run so it gets a few centimetres of warm water in the bottom. So long as the shower keeps running, they're happy to jump in and wash. For some reason they think bathing in this way this is great fun.
The kids are sleeping under two duvets and several blankets. Mrs Adams and I have hauled an electric blanket out of semi-retirement, making our bed time more tolerable.
In among all this, I find myself feeling a certain sense of guilt. Chopping logs, cleaning up the ashes and having to boil water for the washing up takes a surprising amount of effort. After a week of living this way, I've come to realise and appreciate just how much we rely on modern conveniences such as hot water on demand or having a thermostat that you can flick up or down as you see fit.
As I'm outside, chopping logs I find my thoughts drifting off and thinking about the homeless or refugees fleeing Syria and elsewhere. Compared to what they're facing, this family is experiencing a tiny inconvenience.
For many reasons life is incredibly busy for me right now. This experience, irritating though it is, has forced me to stop and evaluate just how lucky my family and I are. I'm not simply grateful to the wood burning stove for providing heat. I'm glad it's made me stop and think. It's something we should all do from time to time.
Interested in this blog post? Well have a read of these...