How do you talk to your children about digital resilience? Mums, dads and children spend so much time online that we're being presented with challenges that didn't exist just a few years ago. Children have to be taught how to react if they spot a hurtful meme, if they're excluded from a WhatsApp group or tagged in a spiteful Facebook or Snapchat post.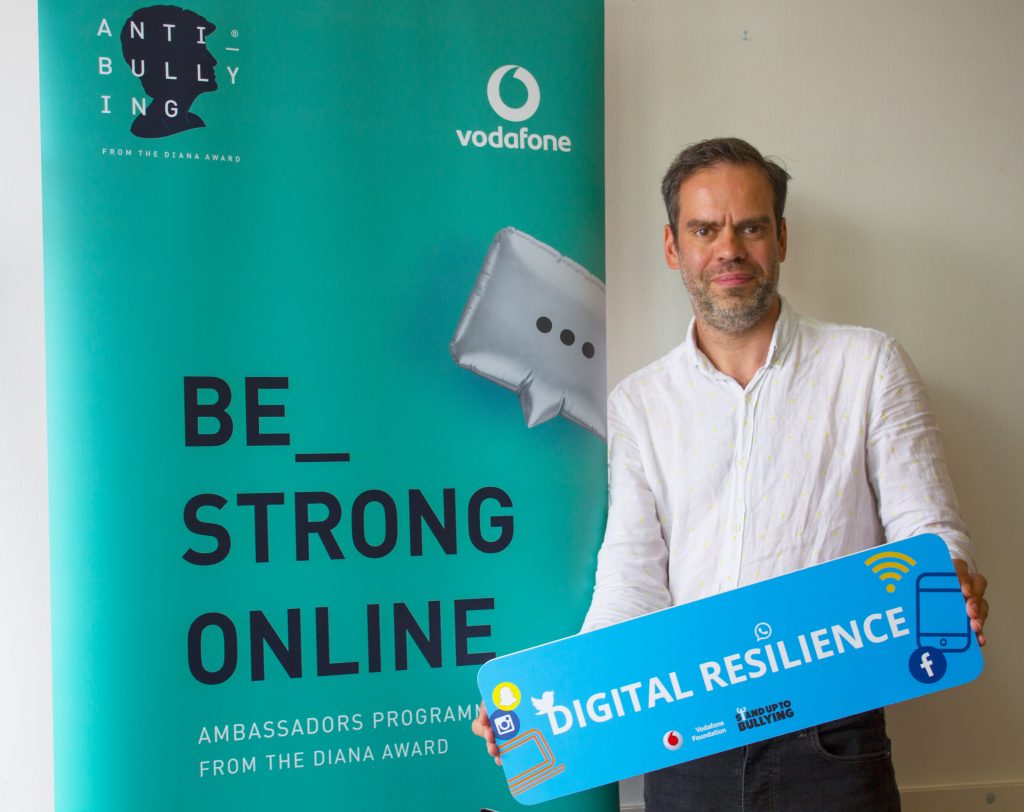 I talk about this subject with my kids quite frequently. I believe home is the correct place to start such discussions, but school plays an important part. I asked Helen, my nine-year-old daughter, what she thought about the online safety and digital resilience lessons at her school. She replied with one word; "boring."
Be_Strong Online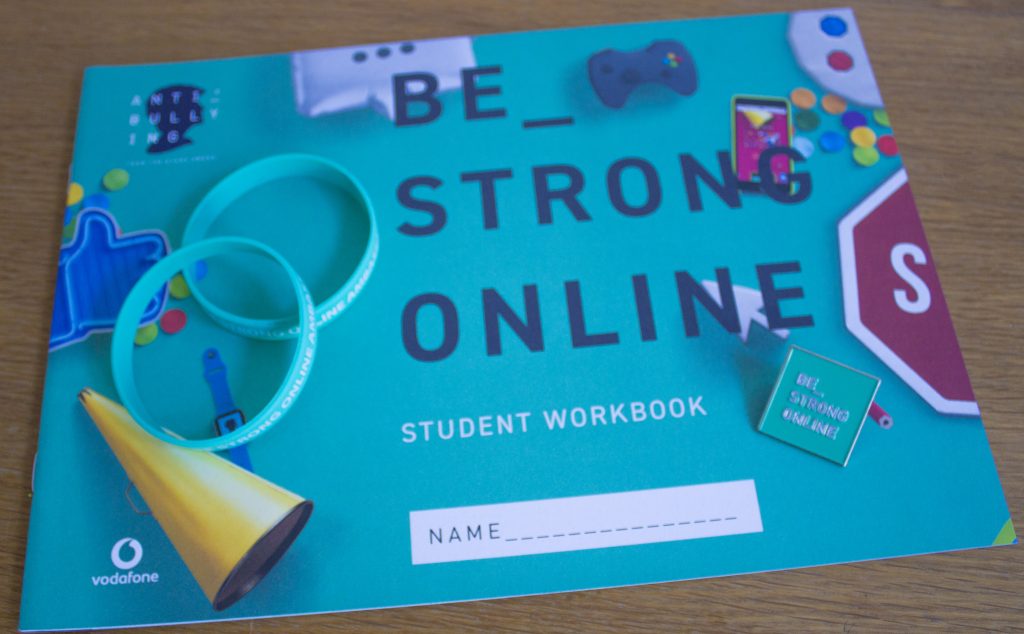 Recognising that children often find these lessons boring, The Diana Award, in partnership with Vodafone's Digital Parenting, has created the Be_Strong Online campaign. The aim is to make learning about digital resilience fun and engaging for youngsters, so they can have a positive online experience and avoid the pitfalls of the online world.
There is also an awkward truth to be addressed here. While conversations about digital resilience and safety should take place at home, sometimes kids know more about the online world than their parents.
I attended a Be_Strong Online workshop with Helen to find out what it was all about. It was a mixed group of several children and a small number of adults.
These workshops take place in schools and I came away very impressed. The methods used were engaging, fun but most of all, simple and effective.
One of the striking things about the scheme is that it relies on young, school-age ambassadors to help with the sessions.  Children are not simply being spoken to by adults, they're also hearing from their peers.
What happened?
The session I attended included some very simple exercises. To demonstrate how easy it is to loose control of a social media post, we had to stand around a table and throw a ball of string to each other, randomly calling out the name of the next person to catch it. The resulting web of string showed that once something is in the public domain, you will struggle to make it private again.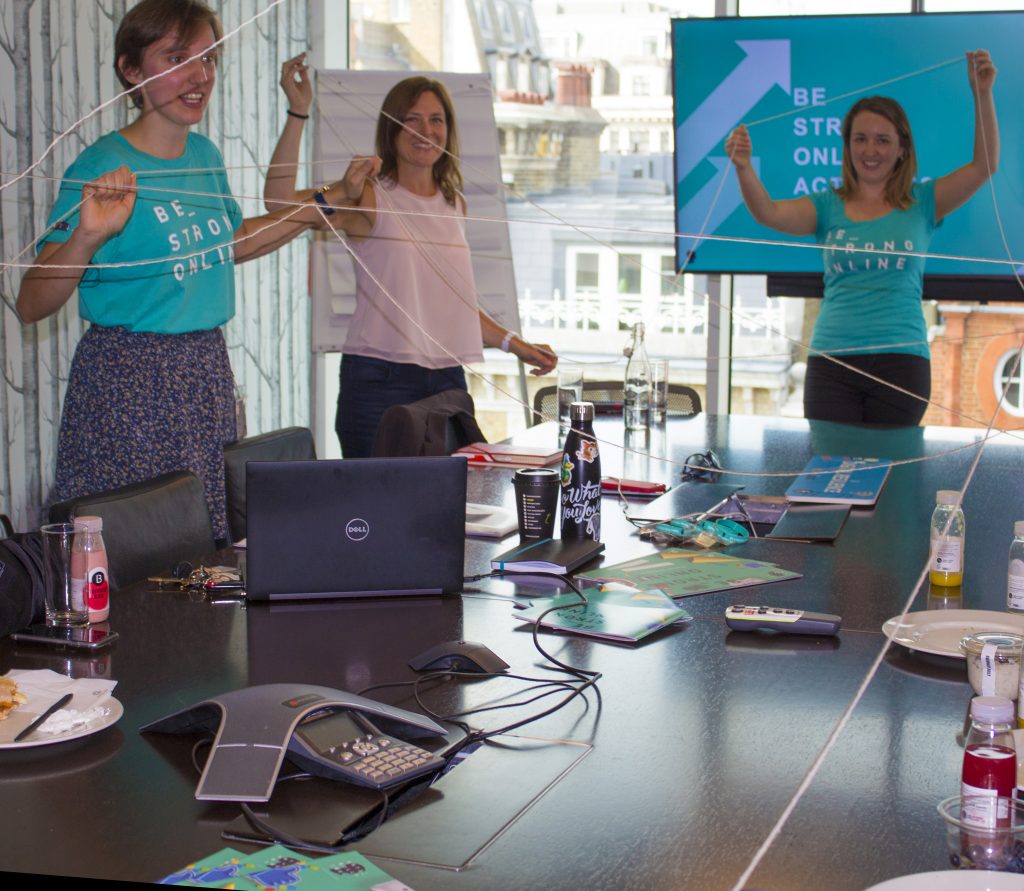 There was also an exercise to demonstrate how selfies are simply a photograph, a snap shot in time that doesn't actually reveal anything about the individual in the picture. Their feelings, what they enjoy, what they are good at etc. None of this is revealed in a selfie.
There was discussion about fake news and peer pressure. It was very interesting, and it made me realise that I have some work to do in the way I speak to Helen and my youngest daughter Izzy about the online world.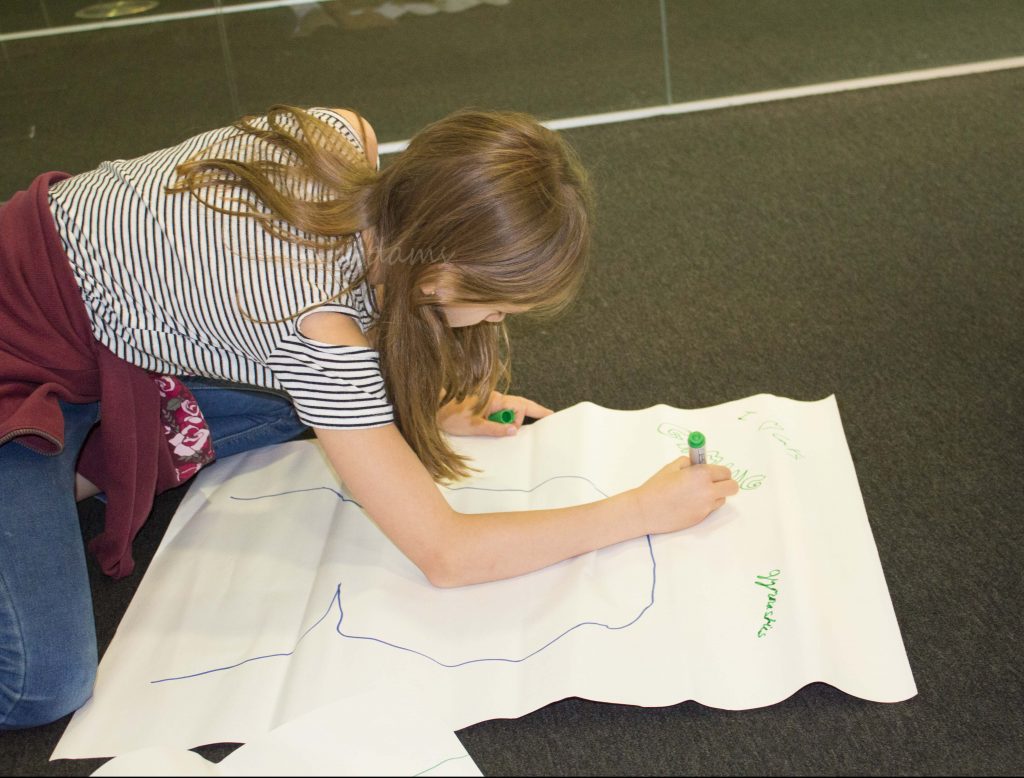 Common issues facing young people and how to deal with them
Be_Strong Online has been designed to address common issues the Diana Award and Vodafone Parenting have identified as affecting young people. In addition to selfies, fake news and digital resilience, they include:
Digital footprint  – Youngsters are encouraged to follow the 'Granny Rule'. If you wouldn't be happy with your granny seeing something, don't post it.
Digital detox – If a child struggles to concentrate or get to sleep, could they be spending too much time online? If they feel anxious when a device is removed from them, maybe its time to take a break.
Peer pressure – Peer pressure is nothing new, but to children living with online media, it is a constant presence. Children should be encouraghed to dismiss peer pressure by firmly saying no, you're not interested in something. They should distract by using humour or changing the subject and finally, avoid. The keywords are dismiss, distract and avoid. Real friends don't pressure you or make you do anything you're not comfortable with so sometimes you need to avoid a situation by choosing friends wisely.
Sexting – This is simply illegal for 18s and it can have a serious impact on the sender, receiver or anyone who shares an image. Children need to know what to do if they're asked or pressured to do something they're not comfortable with online. Crucially, if a child has been contacted in a way that makes them feel uncomfortable, they can contact the Internet Watch Foundation or the Child Exploitation and Online Protection centre.
Impact on me
I found attending the workshop to be a very useful exercise. While I take online safety very seriously, I can see that I have always focused very much on safety as opposed to teaching resilience.
It was no bad thing for Helen to attend a session like this as well. She learned from her peers and that's always a very powerful method of learning for younger people.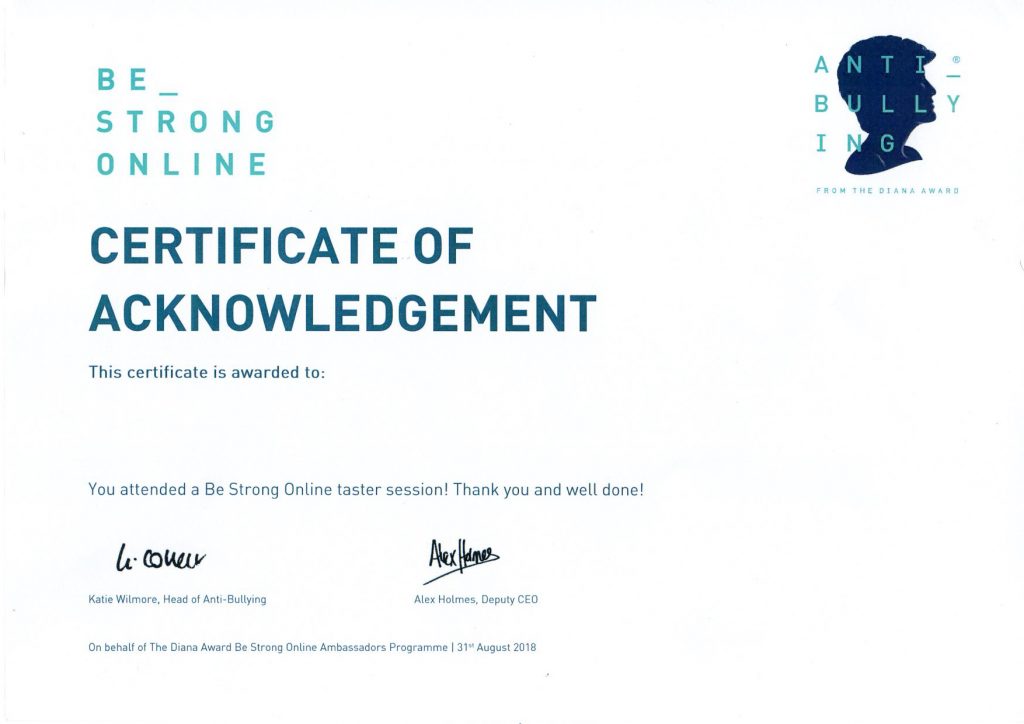 More information
There's a variety of information about keeping your children safe online on the Be_Strong Online website. There are sections aimed at children, plus lesson plans for teachers and information about becoming a Be_Strong Online Ambassador.