If you follow me on social media, you'll probably be aware that I've just spent six days apart from my family. Four of those days were spent in the glorious city of Melbourne in Australia. The other two days were spent aboard a Qantas Airbus A380-800 travelling to and from the aforementioned, glorious location.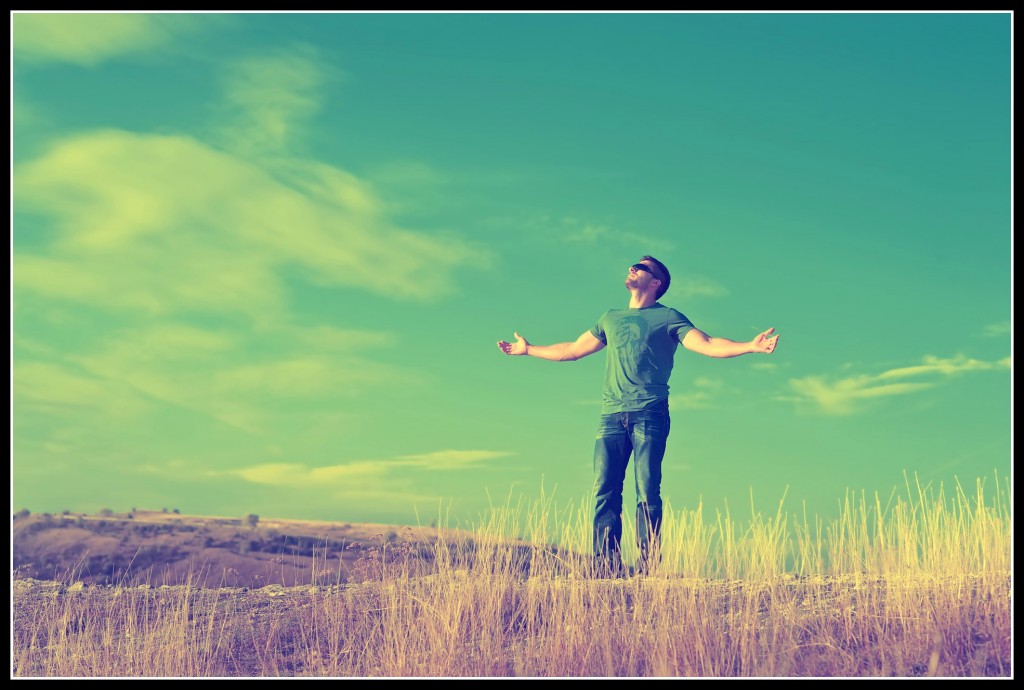 I am the main carer for my kids. It's my wife that works full time. Let me summarise the above paragraph in a few short words;
I HAVE JUST SPENT SIX DAYS WITHOUT MY CHILDREN OR WIFE.
It wasn't until I was on my journey home the true magnitude of this struck me. How many stay at home parents, be they mums or dads, ever spend that amount of time apart from their offspring?
Sure, I spend the odd night apart my family, I always have done. Until now, I think the longest must have been two and a half days when I attended my brother's stag do at the Wilderness Festival last summer. The other big difference being Wilderness takes place in Oxfordshire, less than a hundred miles from home. Melbourne is a bit further away.
Over the past seven years, I have become accustomed to having kids around me. As a stay at home dad, the school run, grazed knees and domestic solitude are second nature to me. Not having to deal with all of this for the best part of a week was enlightening. Here are a few thoughts and reflections on what it was like being apart from my family for such a long period of time.
Going out at night was a different experience
I went out every evening with the team I was working with. You might imagine that, let off the leash, we were up until six in the morning knocking back flaming Sambucas. This was not the case at all.
We enjoyed a few drinks on a couple of evenings. Even so, events were finished by 10pm. Speaking for myself, I had no desire to plough on until the early morning as I would have done in my pre-fatherhood days. These days I am pre-programmed to avoid hangovers because we all know they don't mix with children. It seems that I live by this mantra even when apart from the kids.
Conversation did not revolve around children
Following on from the above, I noticed that I was in a unique position. Many of the guys I was with had kids, but they were either working mums or dads that frequently travel or they had grown up children.
As a stay at home parent, this was the first time I'd left my kids for an elongated period of time. The other guys were used to being apart from their offspring. For me, this was a new situation. In my world, conversation in social situations often focuses on children. Sure, kids were discussed, but it was noticeable that children didn't dominate conversation as they frequently do when I'm at home.
Eating without interruption
Every night we went out somewhere to eat. For six whole days, I ate in cafes or restaurants (and aircraft) without a constant stream of "daddy can I have….", dropped cutlery and spilled drinks. I'd forgotten what this was like! It was a completely different experience.
I went walkabout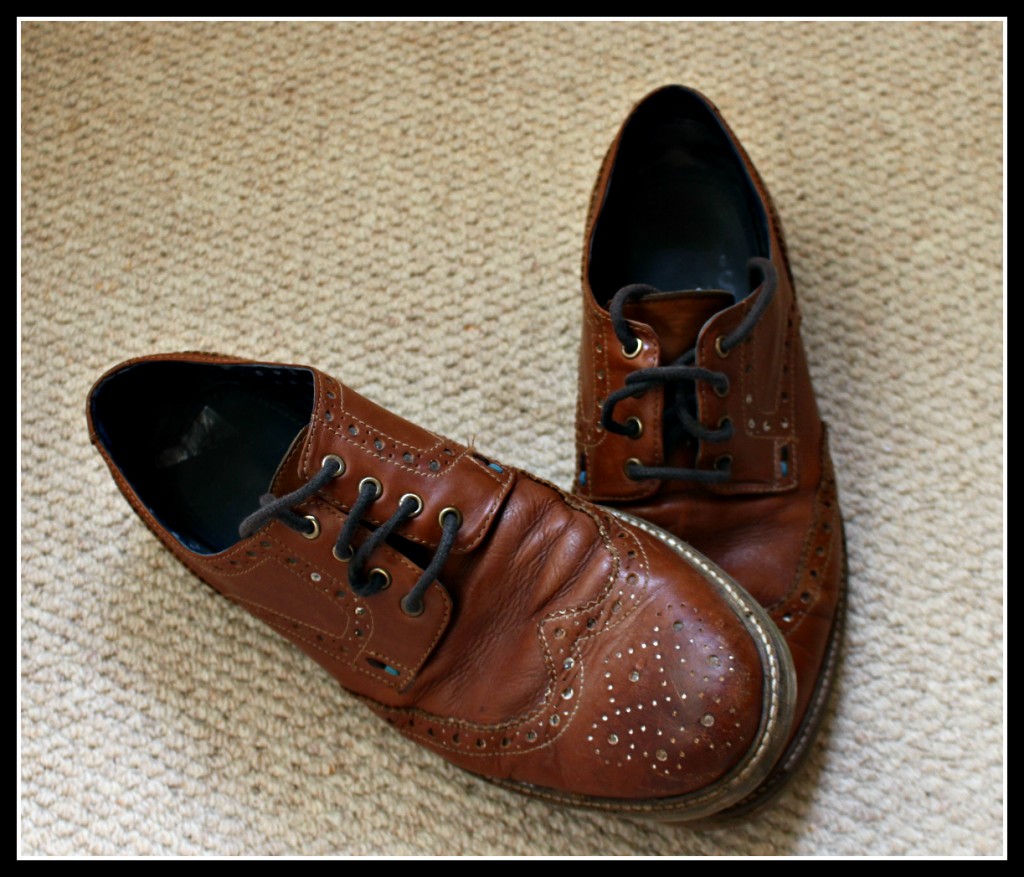 I walked around Melbourne and I walked and I walked and I walked. Although 11,000 miles from home, I know the centre of that city in impeccable detail. On one occasion I even found myself giving directions to a couple of lost tourists.
I walked so much I got massive blisters on both my feet. The blisters were so large that, come my last day in Melbourne, I had difficulty walking. The first thing I did when I got home was to lance them (oh the relief this provided!).
I never get to walk so much when I'm at home. My kids simply can't keep up with me and they tire much more easily. Having the opportunity to explore on foot for hours was refreshing.
The kids were always on my mind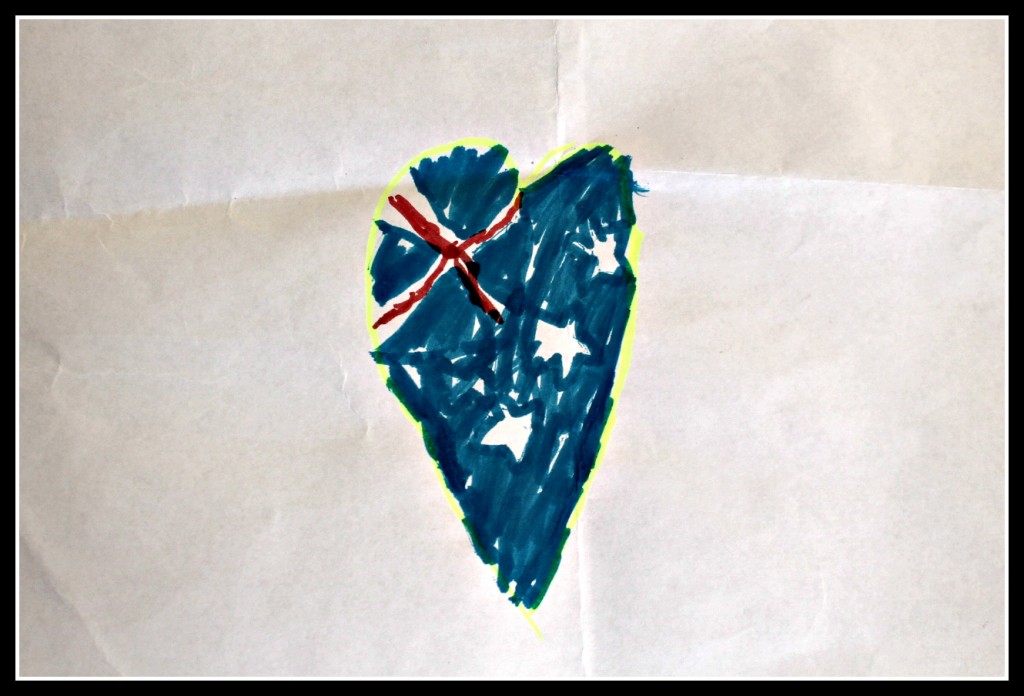 Helen, the oldest of my two daughters, had told me several times she didn't want me to go. On the day I flew out to Australia, I dropped her off at school and then dashed straight to Heathrow to catch my flight. Soppy old fool that I am, I was choking back tears when I left her on the steps of her classroom and confess I let a few roll down my cheeks when I got back to the car. I simply didn't want to be apart from my family and, I'll admit, I was worried about being away from them.
Sure, I got over this, especially when I started exploring Melbourne the following day. Even so, my kids and my wife Gill were a constant, invisible presence. We spoke and swapped text messages every day and one of the first things I did was to go gift shopping for them. You can take the man away from his kids and wife. . .
It was a reminder of the working world
While I was in Melbourne, I took part in two days' worth of meetings with people who have full time jobs. Sure, this blog is a job for me that I fit around my family, but I generally sit at a desk on my own at home. Being in an office environment was a reminder to me of what it was like to be in this position. I enjoyed it and it made for a pleasant change.
It was fun, I enjoyed myself but I am 100% parent
My six, child free days were fun. I enjoyed having the opportunity to explore a foreign city without direct responsibility for anybody. Not, you understand, that I was absolved of my parental responsibility. The family was always on my mind and I was constantly wanting updates to ensure the childminder who stepped in to do the school runs etc did everything asked of her (she went above and beyond the call of duty).
As it happens, I did make a mistake. Helen had been invited to a birthday party that took place while I was away. I put it on the wrong date on the family calendar so, rather embarrassingly, she missed it. This, however, was the biggest thing to go wrong in my absence.
The one thing I took away from this experience is that, wherever I am in the world, I simply cannot really leave my family. Sure, I can travel to the other side of the world, but they are always present. It may have been refreshing to have a break and get some adult time on my own, but I was over the moon to be reunited with my wife and kids. To quote a clichéd lyric from a dull, over-hyped rock song, you can check out, but you can never leave. That's my experience anyway.
How do you think you would find spending such a long period of time away from your family? Have you been separated from your children for a long period of time for some reason? Are you a stay at home parent? Do you think being a stay at home parent would find such a situation more emotionally challenging? Please leave a comment below, I'd love to know what you think.
Interested in this blog post? Well have a read of these...