Have you seen the news? Pampers has just appointed a new brand ambassador. This, in itself, is not particularly newsworthy but the individual in question is a man.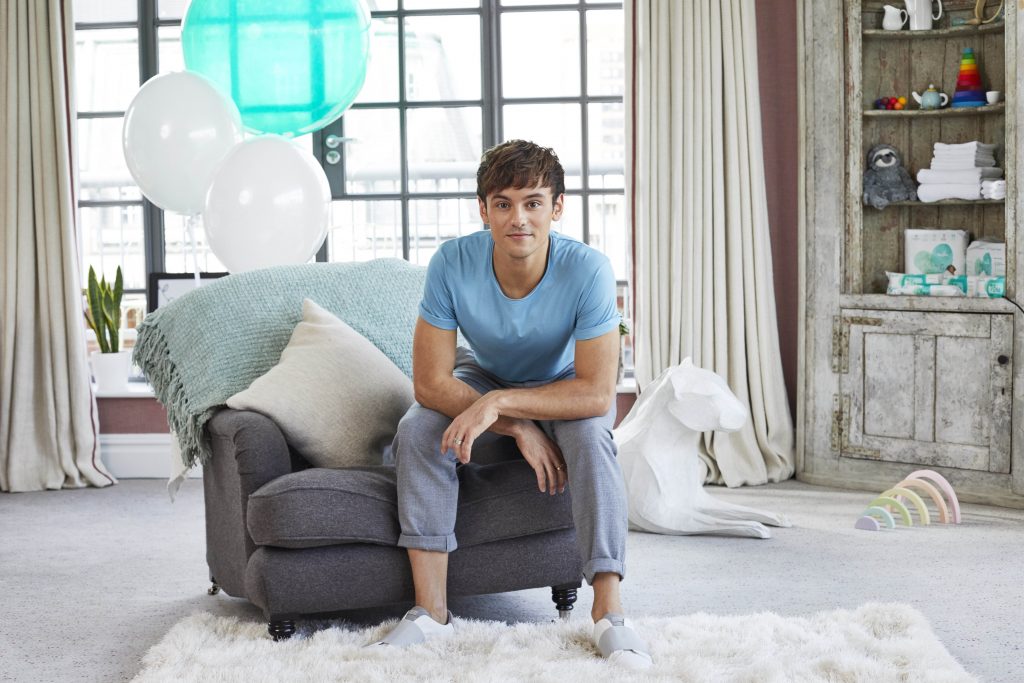 Yes, you read that correctly, a man. New dad, three time World Champion diver and Olympian Tom Daley will be brand ambassador for the Pampers Pure range of products.
It's long been a major grumble among us dads that marketing campaigns for early years products focus too heavily on mums or ignore men entirely. In fairness, I think there are examples of superb, dad-inclusive practice, but it sadly isn't the norm. I can't think of a major household name like Pampers that has done so for a baby product, certainly not on such a major scale. I have also felt for a very long time that the marketing industry has failed to represent same sex couples.
You'll probably be aware that Daley is married to husband Lance Black. It was only a few weeks ago the couple became parents to their baby boy, Robert. It's good to see an advertising campaign being so inclusive and both representing a same sex family unit and reflecting the society we live in.
Added to this, I imagine there will be a lot of women breathing a sigh of relief at Daley's appointment. Why should advertising so frequently pigeonhole women as the main caregivers at home? Women and men alike both want more equality and that means demonstrating that men are perfectly capable of looking after children and undertaking domestic chores.
To digress for a moment, I suspect the Pure range will prove very popular. It's a range of nappies (diapers) and wipes that's made from cotton, cellulose and plant-based materials. It's been a very long time since I have had to buy nappies or wipes. If my kids still needed these products, I would certainly be exploring this range in a bid to reduce the amount of plastic-based products my family sends to landfill (expect something about this subject on the blog in the near future).
To me, the selection of Daley as brand ambassador shows just how far we have come over the past few years in terms of recognising fathers and their abilities. Back in 2012, rival nappy brand Huggies launched a dreadful campaign to promote its products that backfired massively.
For some unfathomable reason, the company ran a series of commercials in the United States in which its products were put through a Dad Test.
Babies were left in the care of their fathers for several days to see how the men got on looking after their kids and changing their nappies. The resulting video footage and images played up to the bumbling dad stereotype.
As I say, there was a backlash. Huggies had to amend the campaign showing fathers in a more positive light.
I have to play fair, this is all in the past and the company did learn its lesson. Huggies went on to become a major sponsor of the annual Dad Summit 2.0 in the United States, an annual gathering where guys get together to discuss all things related to online marketing and fatherhood. Oh, and yes, there is also a Mom 2.0 event and next year it will be celebrating its 10th anniversary.
In six years, we've gone from Dad Test to Tom Daley being appointed a brand ambassador for Pampers. How awesome is that?
Interested in this blog post? Well have a read of these...