If you are a regular reader of Dadbloguk, you'll know we recently moved house. When moving into our new place, I saw an opportunity to improve our home security.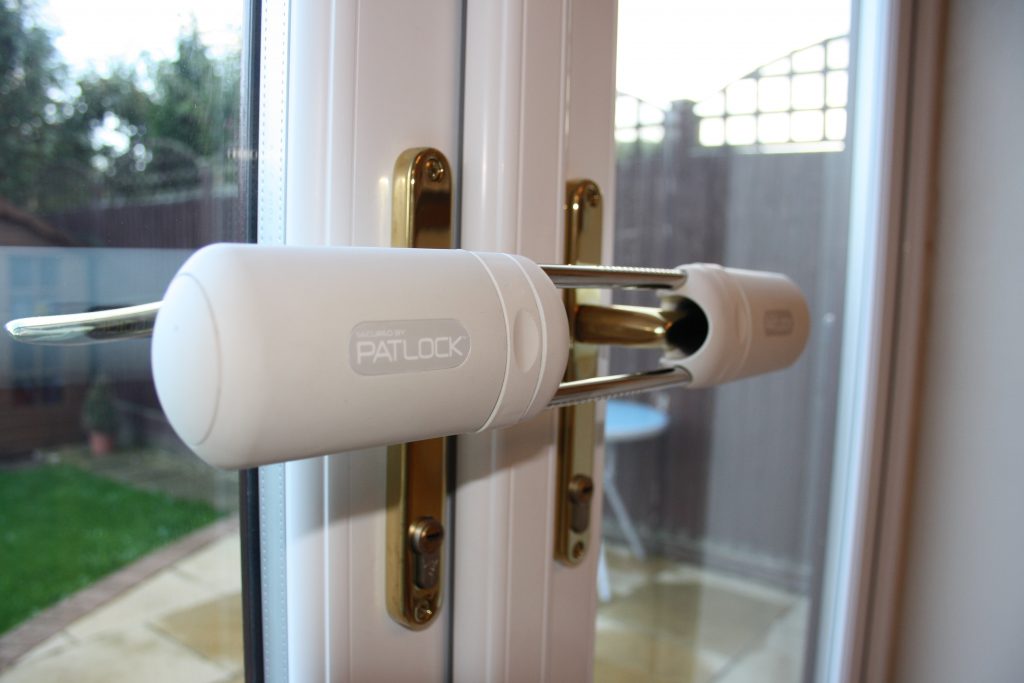 I'm obviously not going to reveal what steps I've taken to ensure our new family home is secure, but I was inspired to do so following an attempted break-in some time ago. While unsuccessful, it made me realise we needed to up our game as family as we had got a little complacent and, if I'm honest, lazy about the security of our home.
Say hello to the Patlock
The one thing I will reveal, is that we've been using a device called a Patlock. The aim of the Patlock is stop a burglar from gaining entry to a property via French doors using a method known as lock snapping.
It wouldn't be particularly responsible of me to describe what lock snapping is. Suffice it to say I've seen a demonstration or two and it can be done in 30 seconds. It's a common method for house break-ins and the Patlock is a very simple method to keep up-to-no-gooders out of your family home.
If you take a look at the picture above, you'll see the Patlock simply slides over the handles of the door and locks into place. This prevents the door from opening, even if the barrel of the lock has been removed (a part of the lock snapping process).
Incredibly simple to use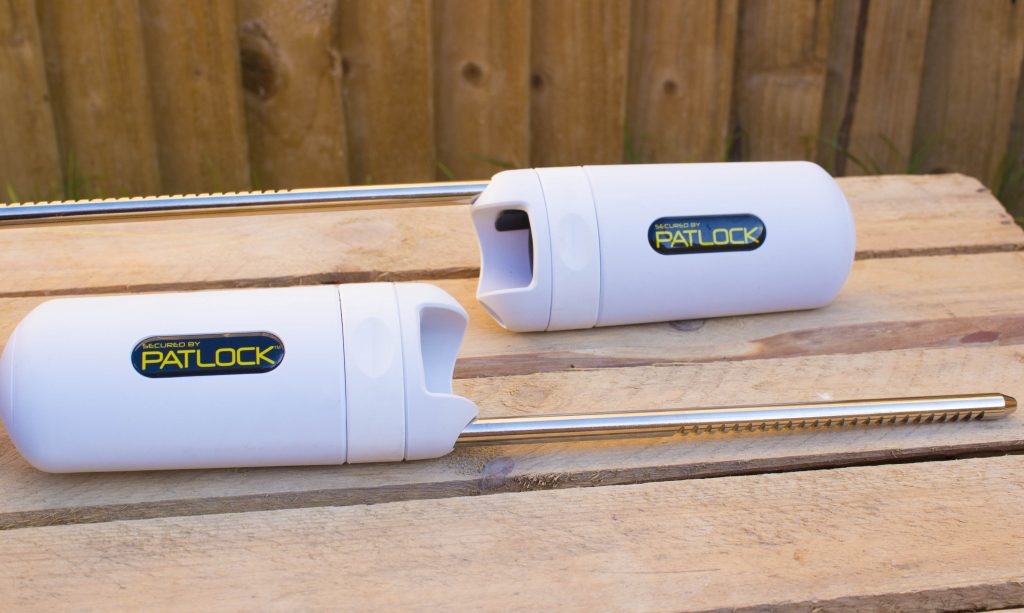 I cannot stress enough how simple the Patlock is to use. There are no keys or combination numbers to remember. The lock comes apart in two halves.
You simply slide the two halves together over the top of the door handles to lock it in place. There is a release button on either half of the Patlock. You simply squeeze them both at the same time to remove the lock.
As I have said, once in place the Patlock prevents the door from being opened. It is also clearly visible so acts as a visual deterrent to any thief.
Very tough
The Patlock has a very tough design. The locking bars seem to be made from toughened steel and moving parts are at a minimum.
Anybody could fit and use this device. We've had one for several months now and I can't see how you could accidentally damage it.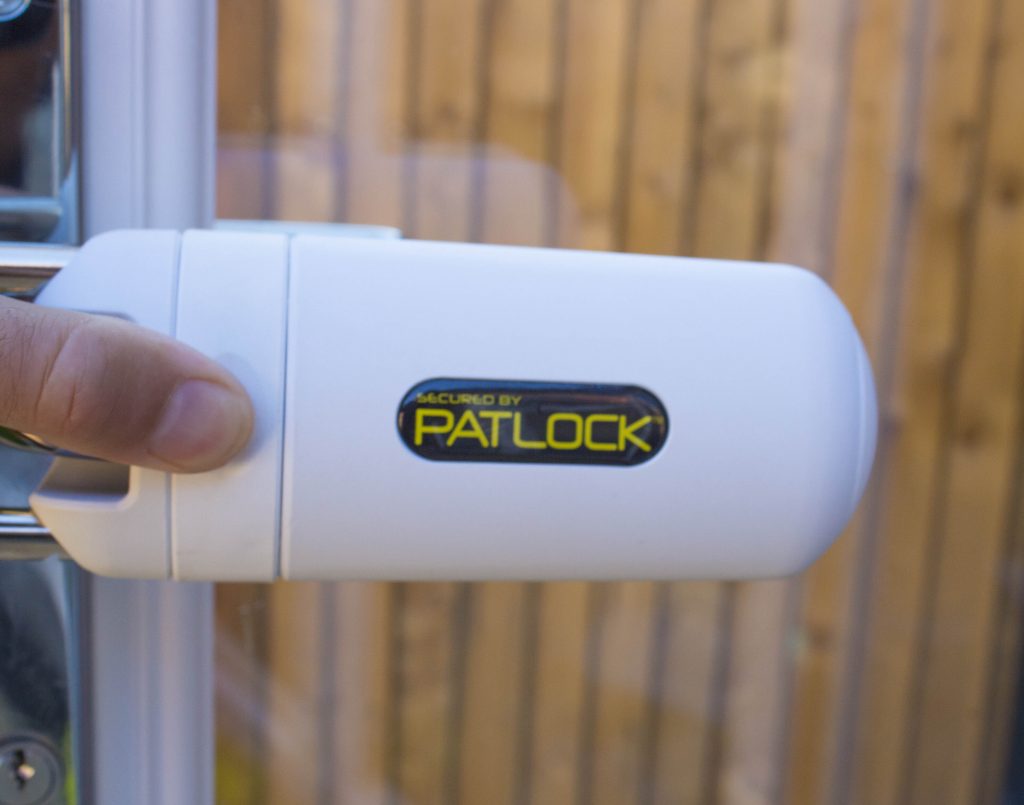 Things to keep in mind
The Patlock will only work on double doors. It needs two door handles to be fitted and secured in place.
The Patlock also comes with a set of special spindles for the door handles. This makes it even more difficult to break into the property.
As it involved taking the door handle apart, I chose not to do this. Let's just say it is an option if you would like the added security.
Cost and further information
The Patlock is a solid and well-built of kit. It's price does reflect this, although for most houses you probably only need the one device and so you may feel it is worth buying (can you put a price on having a secure home?)
At the time of writing, I had seen the Patlock selling for between £49.69 and £59.99. If you wish to buy one of these devices, you will find it available from a range of sellers including Amazon and Argos.
If you would like further information, you will find more online on the Patlock website. You can also buy the product direct from the site.
Final thoughts
I would stress this is a visible deterrent in addition to being a physical one. When fitted, a thief will see it from the exterior of the property and you would hope this would be enough to put them off trying.
This is an incredibly simple home security product to use. You'll need double French doors on your property to install it, but it works very well.
Disclosure: A Patlock was provided for review purposes. Thoughts and opinions entirely my own.