Next time you are in a hotel or restaurant and admiring the artificial foliage, keep in mind that it may have been supplied by Mark Gurtler's company, Greenbrokers. This former management consultant remembers his father working long hours away from the family home and didn't want this lifestyle.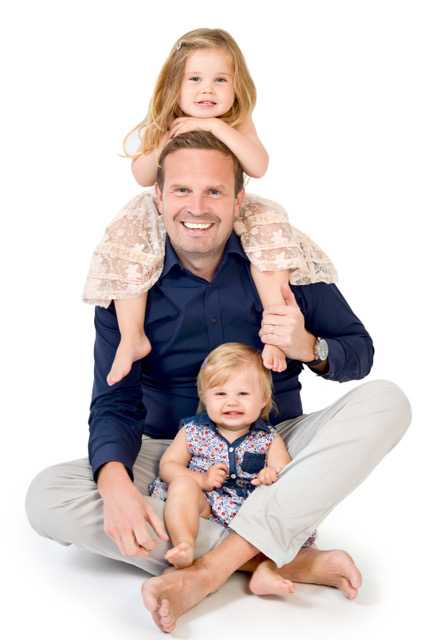 In a well-planned move, Mark left the demanding world of consultancy and established Greenbrokers before having kids with the aim of ensuring he could be around for the two daughters he and his wife subsequently had. The move paid off and he says he says he is "lucky" to manage his own time and not have an unhealthy mentality where he works long hours and constantly checks emails etc.
Over the summer months, I've published several similar case studies of men who found better work life balance by working for themselves or setting up their own businesses. Mark's story is the penultimate one I shall be telling. There will be one more next week, after which I shall be putting this series to be bed for a while. In the meantime I hope you like Mark's story of artificial plants and online success.
Please introduce your family and Greenbrokers 
My name is Mark Gurtler and I'm a 42- year-old entrepreneur from London.  My wife and I have two beautiful daughters, aged four and 19 months, who keep us busy when we're not juggling full time careers.
My wife is a TV producer and I run a garden retail supply business called Greenbrokers, which sells artificial trees, flowers as well as living plants and accessories.  I launched the business in 2011 after spotting a gap in the horticultural market and we sell to consumers, large retail chains and a growing fanbase of celebrities.
What were you doing before you set this business up?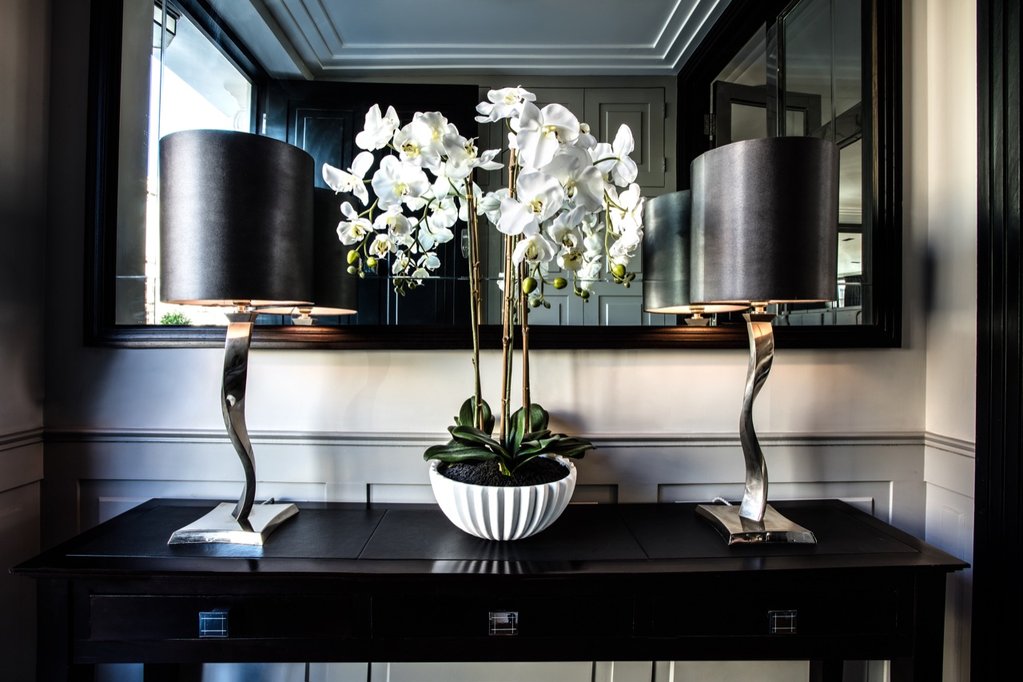 Prior to launching Greenbrokers I was a management consultant, which paid incredibly well and gave me the opportunity to work with fascinating companies and people at the top of their game.
I remember being in my early 20's and working as a consultant for Mercedes Benz at their head office in Stuttgart. It soon became apparent that it caused huge offence to drive to the office in anything other than a Mercedes.  The team and I had to change our vehicles and suddenly, I find myself driving a top of the range E Class, which in those days at 23/24 years old was pretty cool.
I also worked on a project for a cigarette machine manufacturer at the time the smoking ban hit and worked with them to reposition themselves and use their core capabilities to switch manufacturing over to vending machines. I helped transform their business by showing them how to enter new market sectors using their existing infrastructure and expertise.
Are there any noteable business successes we should be aware of?
One of the biggest highlights was launching on Amazon and taking Greenbrokers global (although it's still a work in progress).  We are selling well in the UK, Spain and France but like most businesses, the aim is to crack America and I want to establish a bigger presence in Germany, as it's one of the biggest markets in Europe.
I've worked really hard to build this business up from scratch and it definitely feels good to see revenue heading towards £1.5m this year.
Why did you leave your previous role? Did it have anything to do with improving work / life balance?
Being a management consultant usually involves working very long hours and often working away or overseas. It lacked the freedom and flexibility I needed, so after several years in the game, I decided to quit, take some time out and travel the world.
I didn't have kids at this point but I knew my wife and I wanted a family so work/balance has always been really important to me.
I remember growing up in Denmark and seeing how busy my own dad was and how he spent so much time in the office – I didn't want to be like that.
Do you think many fathers struggle with balancing work and family life?
Yes, I think this is probably quite a widespread issue and it's not easy to get right. When I was a management consultant in the City, work totally consumed my life and I didn't have a good balance. I think it's hard to achieve when your job or the industry you're in expects and encourages certain behaviour, such as working late, checking emails while on holiday and working away for long periods of time. When you're committed and hard-working, it's easy to get swept up into that mentality but it's not healthy and we all need to ensure a good work/life balance.
Being my own boss means I can manage my own time and I appreciate how lucky I am to be able to do that.
Can you share one memorable fatherhood moment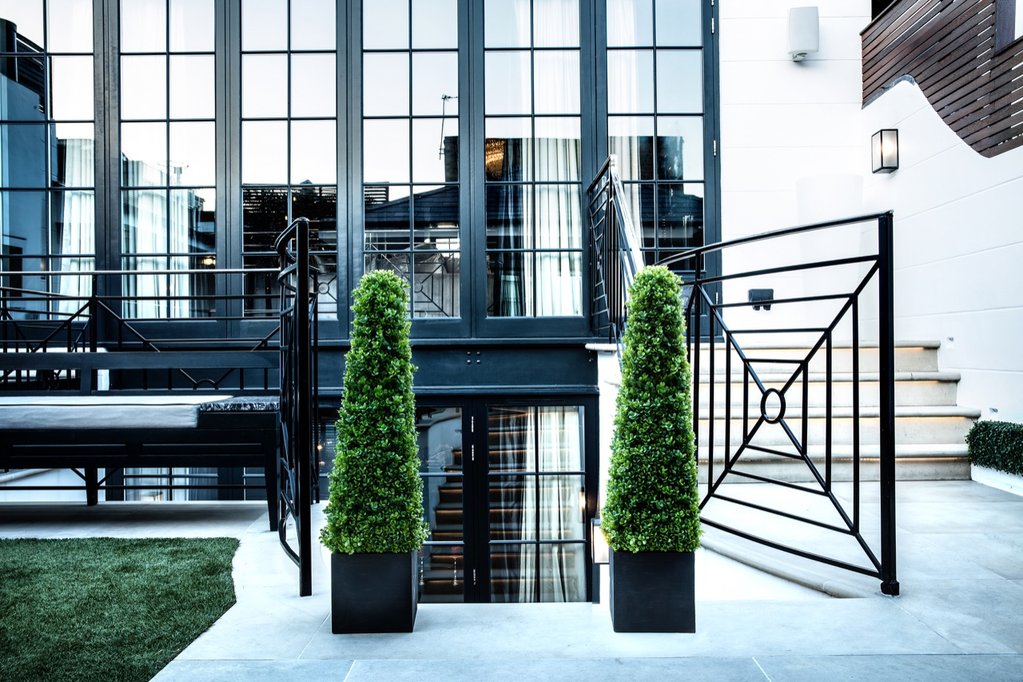 I have enjoyed lots of incredible moments with my children but a particular memory I have is when my wife and I were juggling childcare with our busy careers and occasionally I used to take my daughter to work with me. It was great as it felt like she was one of the team and everyone would take turns to give her cuddles and keep her entertained. Now and then I would sit her in front of one of the computers, play nursery rhymes and watch her rock away in her rocking chair.
Can you see yourself going back to paid employment?
I can't see myself going back to paid employment but you never know what's around the corner.  Business is doing really well so I want to focus my attention on building the brand's visibility in the UK and abroad.  I'm also working to improve and expand our product offering, which is exciting!
What would you say to any dad thinking of taking the leap from steady, paid employment to setting up their own business?
One of the best decisions I ever made was to take my business online and launch with Amazon. Not only did this allow me to engage with millions of potential customers, but it allowed us to access their warehousing and logistics network… which means I can focus on driving the business forward, rather than getting bogged down in hiring storage space, trucks and employees to make sure everything runs smoothly.
In turn I get to spend more time with my family and the work/life balance is fantastic.  If I want to take my two daughters to a café or playground, I can do so without worrying about 'being in the office'.  Logistically everything is taken care of, so all I need to do, is monitor emails, which I can do remotely from anywhere in the world. In fact, when I was on holiday in May, the business sold over 1,800 units which generated a fair bit of revenue.  I could really relax and enjoy time with my family, knowing the business was ticking over.
If anyone has the opportunity to take their business online, just go for it!
Other dads doin' it for themselves
A number of very creative dads have participated in this series. From guys running family friendly raves to PR professionals and those providing flexible recruitment services. Selling artificial foliage to retailers, however, is just an area of business activity I had never even considered! Nonetheless, it's great to see a dad making a living this way and it being a way for him to better balance work and family life. If you get the chance, I recommend you have a read and see for yourself how these guys are turning their back on the nine to five so they can spend more time with their kids and partners.