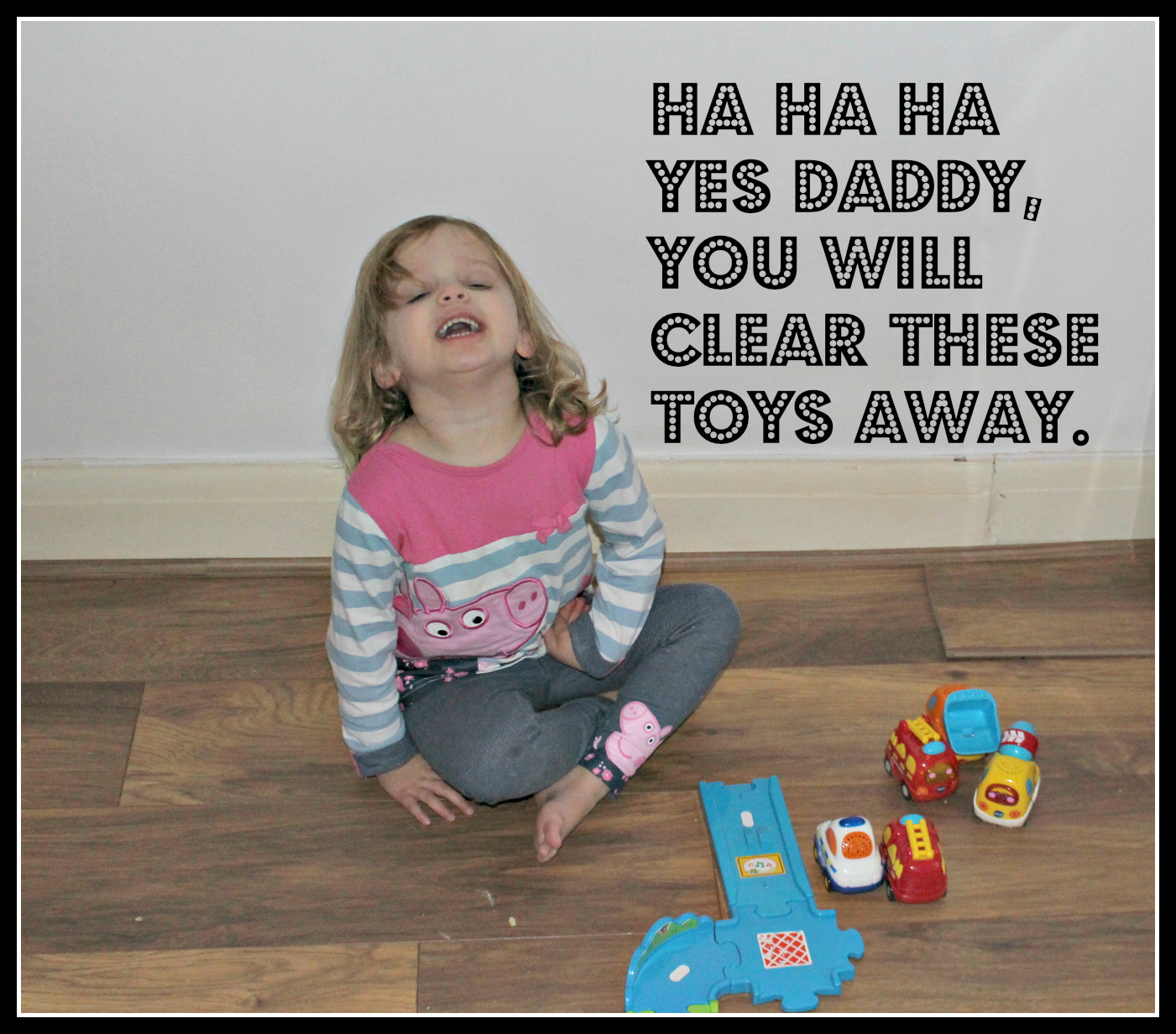 As I revealed a few weeks ago, we decided to put our girls in the same bedroom. To facilitate this, we bought a set of bunk beds.
We weren't sure what to expect. Helen, our eldest child was incredibly photosensitive in her younger days. Her sister, meanwhile, was a little sensitive to noise.
Would there also be arguments about who slept on the top? Would they purposefully keep each other awake at night by making noise or leaving lights on?
Amazingly, there have been very few problems. Yes, okay, I have had to firmly but fairly inform the girls about the safest ways to climb down the ladder. There was also a telling off about jumping off the bunk beds.
Our greatest fear, of disturbed sleep, has not come to pass. The only real issue seems to be keeping their bedroom tidy. Elizabeth, it seems, is not that tidy. This is odd, as she frequently returns home from pre-school, the back of her hand featuring a star or smiley faced that has been stamped there. This temporary tattoo will have been placed there to acknowledge she was responsible for tidying up after her friends.
I think being in a room with her sister has provided many temptations. She was previously in a small room with limited capacity to store toys. Her sister's bedroom and the living room were the places where most toys were kept.
Now both girls are in the one room with all their toys are in the one place. The possibilities to create a mess are infinite.
The other thing, though, is that Elizabeth has discovered a love of board games. These were previously always in her sister's bedroom. Now she's in the same room as them, she always wants to play them. I love this as it keeps her away from the TV and iPad and she's generally very good at playing them (even if I frequently play to lose). The only thing is, she's not that good at putting them away and random counters and dice keep turning up all over the house.
All things considered, I consider this a success. The move could have been disastrous but this hasn't come to pass.
Have you placed your kids in the one bedroom? Does our experience sound familiar to you? What can we expect as the girls get older? Will things get worse. Actually, no, don't answer that.
Interested in this blog post? Well have a read of these...