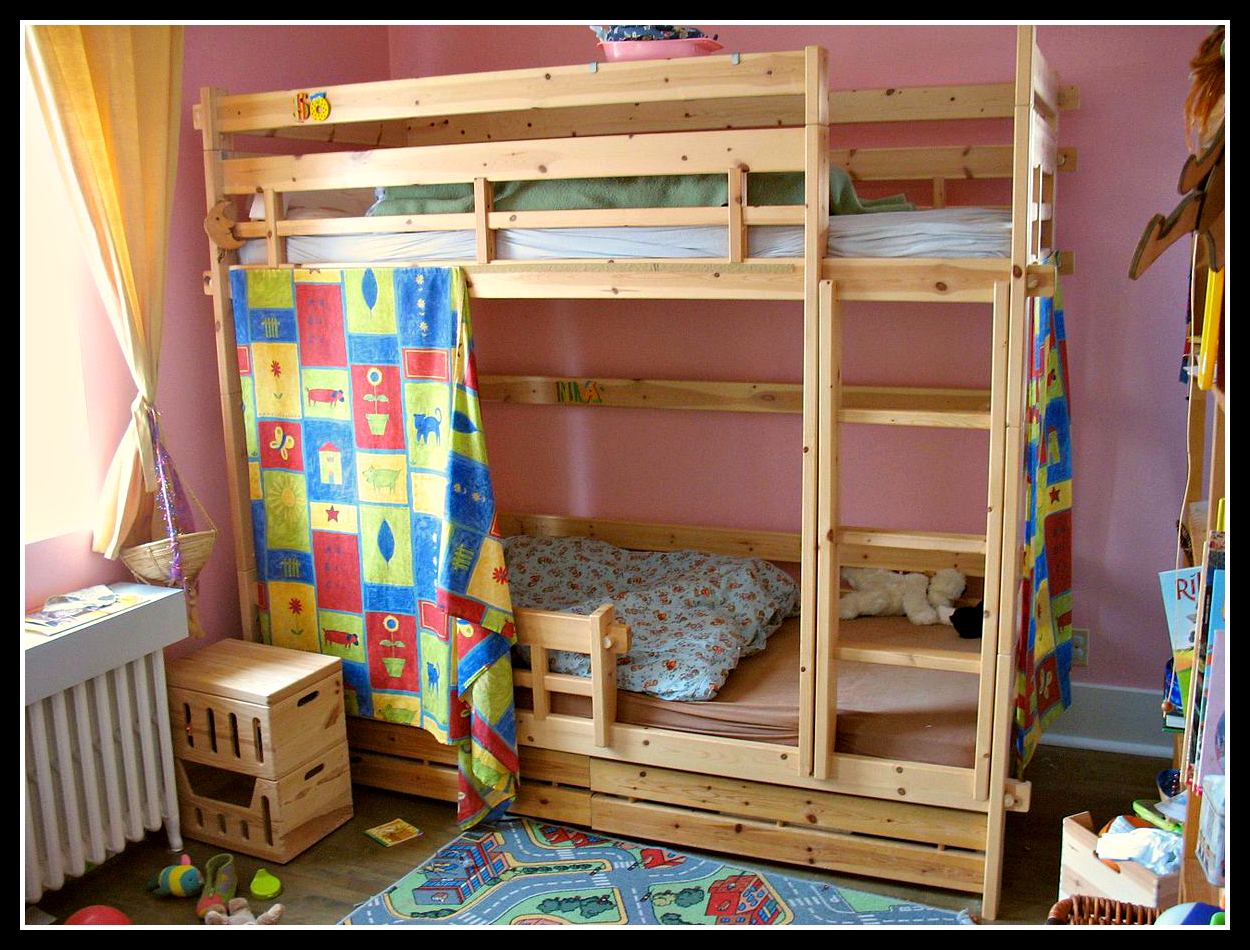 Our kitchen improvement project has had some unforeseen consequences. Based on the fact our kids have happily shared a bedroom for the past few weeks while the work has been going on, we are going to take a leap into the unknown, install bunk beds and get them to share a room permanently.
This is something we should have done a long time ago. We never did, largely down to me resisting the idea. I simply wasn't convinced the kids would sleep if in the same room. This was based on a couple of experiences we had when the kids were younger.
As a result, the situation we've been in has been a little daft. Helen, our eldest child, has had the luxury of her own, adult-sized double bedroom since we moved into this house when she was two years old. At the time she didn't have any siblings and it just seemed the natural choice of room for her to have.
Of course, life doesn't stand still. Our family has moved on. We now have two children and they are both older and going to bed at the same time. The introduction of a coordinated bedtime helps massively.
Added to this, we have, as part of our new kitchen works, had a new central heating system installed. The floor-to-ceiling cupboard in Helen's room that used to accommodate a large, ugly, old-fashioned hot water tank can now be used for toy storage, making it easier for the girls to go in the same room.
As my blogging and writing activities have grown, I find myself in need of an office. Until now dadbloguk.com has been written from a 1930s writing bureau in the corner of our living room. By placing the girls in the one bedroom, we free up space for me to have an office (the 1930s bureau remains, it's far too cool to replace).
In other words, it's all change in the Adams Household. I bought the bunk bed frame last night. Today I plan to build it. By the end of the weekend we should have the house in its new configuration and I can't wait. I just hope it works out well for us all.
Do your kids share a room? If so, does it work well? Do you have any advice? It's a leap into the unknown for this family so I'm keen to hear of your experiences.
Pic credit; Miguel Adrade. Reproduced under Creative Commons agreement.
Interested in this blog post? Well have a read of these...