A little while ago I wrote a blog post for BritMums about the insanity of the school run. Having had to stay hush hush for a little while, I can now reveal that next week I shall be doing as much of the school run as possible on public transport, foot or scooter.
I have, you see, been given the great honour of being made a 'blogging ambassador' for the charity Sustrans. In case you aren't familiar with Sustrans, it promotes sustainable transport. It works with communities, policy makers and others to help choose healthier, cleaner and cheaper modes of transport.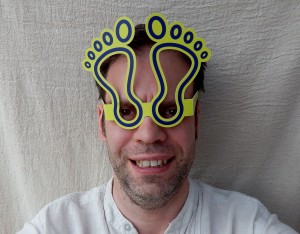 Sunstrans is presently involved in a major campaign called #SafeToSchool. The name of the campaign says it all, the charity is calling on Government to make changes so that children can walk, bike or scoot to school safely. You can read more about the campaign here (there's even a link so that you can email your MP and raise this as an issue with them).
Keen cyclists might also be interested to know that Sustrans has organised Bike to School Week next week. My circumstances, i.e. travelling with two children, one of them very young, over several hills, means I am sticking to other modes of transport. Nonetheless, I will do what I can to avoid using the car.
In fact I had a dry run today, walking both my kids to school. The weather was glorious and they both seemed to enjoy the experience.
You may be wondering why this is all so important. Needless to say, Sustrans has its agenda; it wants to see safer streets and a more appealing environment so children can and will travel to school independently. I support this, but for me the most important aspect is about encouraging children to be active. The average primary school journey is just 1.5 miles yet at peak times, one in five cars is doing the school run, choking the roads. That's a 20 minute walk and would provide a superb opportunity for exercise.
As the week goes on I'll tweet about my experiences using the hashtag #SafeToSchool. I'll also post updates on the blog and on Facebook and Google+. I also hope some of you will be inspired to leave the car at home and use some other form of transport. Here's hoping for good weather.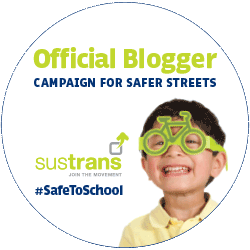 Interested in this blog post? Well have a read of these...