The past few days have been a little testing. Last Thursday evening, my eldest daughter was complaining of feeling sick and the next morning she felt worse and had a temperature, so she didn't go into school. It was just a little bug and she fine was by Saturday.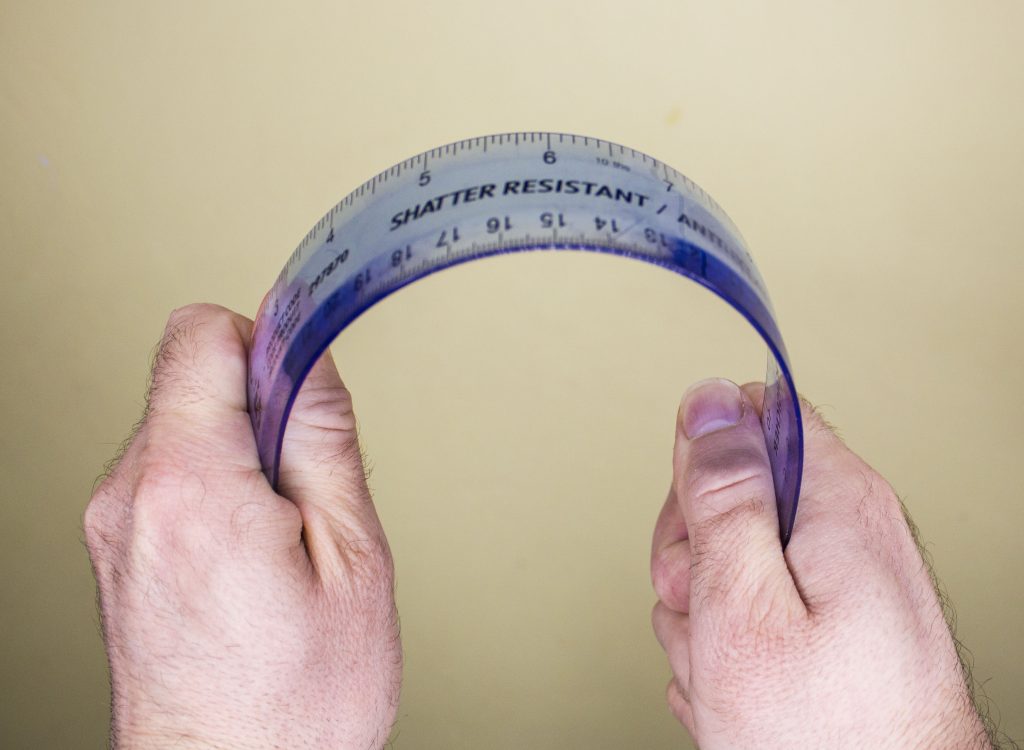 The weekend came and went, as it usually does, in a bit of a blur. There was a Christingle service on Saturday during which my youngest daughter very nearly singed her hair on a burning candle. The following day there was a karate grading which both kids passed.
We then ran headlong into Monday. School uniforms were hurriedly thrown together, half of the items pulled direct from the tumble dryer because I hadn't got around to doing any ironing.
Schools across the UK were closing because of heavy snow but with only a tiny amount of sleet on the ground and no news suggesting my kids' school would close, we embarked on the school run. The only change to the usual routine was that I'd put the kids in wellington boots because of the sleet.
My phone pinged as I was pulling into a parking space a short walk from school. With four minutes to go until registration, I had received a text message informing me the school was closed.
I won't deny it, the timing came as a bit of a surprise. Even so, I think it was the right decision. The local authority had done a poor job of clearing the sleet from surrounding pavements and roads, all of which are hilly. Cars couldn't make it up the hills, pedestrians would have struggled and had the school opened for business, the results would have been anarchy at best, outright dangerous at worst.
The result was two unexpected and unplanned snow days at home with the kids. These days I work for myself on this blog, so it was a challenge, but I kept things going and even managed to get the kids to do some homework.
A sudden childcare crisis
My heart went out to any mum or dad who had an employer. There they were, on Monday morning, head no doubt full of work assignments to be completed and then bosh, they were suddenly faced with a childcare crisis. It's just as well I'm an at home parent because I have no idea how we would have coped if I was still in the workforce as an employee.
That, my friends, is the point of my blog post. My three working days at home with the kids (remember, my eldest had been ill on the Friday) are a graphic demonstration of the challenges faced by mums and dads every day..
Such challenges are the focus of the Fatherhood Institute's latest report. Funded by the Nuffield Foundation and called Cash or Carry? It focuses on flexible working and work life balance from the dad's perspective.
Cash or Carry? highlights a number of fascinating issues. There's the long-established issue of men being twice as likely to have a flexible working request turned down as a woman's.
It also highlights that many employers willingly top-up maternity pay, but do no such thing for paternity or shared parental pay. The hardest part of the report for me was a reference to general perceptions of fathers such as myself who are their kids' main carers.
The male carer is the worst of all options. Why?
In the general public's eyes, the stay at home dad / male carer is considered the worst of all options for providing day care. Largely fuelled by sexist perceptions that mothers make the best carers and poor portrayals of fathers in the media, we come below "other relatives" and "nursery care" when the general population is asked who should look after children.
The report doesn't just highlight the challenges dads face. It also puts forward a number of recommendations for improving working culture. One of them is a recommendation that the Equality and Human Right's Commission should issue guidance saying that the "mocking, discounting or failing to protect male caregivers" should be classed as sex discrimination.
I'm the first agree that sounds a bit convoluted. We didn't, however, get to a point where women could join the military or get to the highest levels of Government without similar recognition of their abilities in the workplace. Would you mock, discount or fail to protect a female police officer / soldier / MP / teacher / civil servant / businesswoman? No, I doubt you would.
Eradicating the gender pay gap
There are several other recommendations, but one in particular caught my attention. The Fatherhood Institute is calling for more to be done to eliminate the gender pay gap.
I am no fan of the phrase gender pay gap as its over-simplifies some very complex issues, but for the purposes of this blog post, I will roll with it (this overview of the gender pay gap from the Office of National Statistics makes for very interesting reading). While I dislike the phrase there is, unquestionably, an issue with women who have children frequently earning less than male counterparts.
The Fatherhood Institute is calling for the gender pay gap to be eradicated by 2025. As fathers frequently earn more than mothers, men have to keep working whatever the family circumstances. If there was equality in earnings, men would be able to play a greater part in domestic life and women could play a great role in the workforce.
With women increasingly working in senior roles, it is also in employers' interests to retain their female talent. Policies that effectively shove women out the door or demote them as soon as they have children are very counterproductive.
Snow days and gritted pavements
What has all this got to do with snow days and a lack of grit for the pavements? I left the workforce to become my kids' main carer for a number of reasons. One of them was the lack of flexibility and an inability to strike a work / life balance.
The issues I've faced over the past week have been a little extreme. I can't ever recall needing three days off work at such short notice and for two very different reasons. Even so, dependency leave policy is, in my experience, an absolute joke and completely inconsistent between different employers.
I recall one occasion when I had to spend a day working from home because one of my kids was ill. I returned to the office to find an email from my boss saying she understood these things happened, but asked me to ensure it didn't happen again.
Another time, a different boss of mine was pregnant. One of my daughters exposed me to an illness that was risky for pregnant women. I felt I had no choice but to work from home. I faced no penalty for doing so, but it simply shows that situations crop up where mums and dads need flexibility and for very justifiable reasons.
Ultimately, however, I left the workforce as that flexibility doesn't exist. The Cash or Carry? Report shows men face particular challenges when requesting the flexibility they need to balance work and family life.
On this occasion, I think the Fatherhood Institute has done a great of highlighting the fact that it's not just men and children who suffer as a result of poor workplace flexibility, but also working women. I have little faith change will come quickly, but over time I think it has to.
How do you feel about workplace flexibility? Have you had to deal with snow days this week and had to explain yourself to an unsympathetic? Maybe you're a woman who wants their partner to take on more domestic responsibilities or a man who is stopped from doing so by the pressures of work. Whatever your story, please join the conversation and leave a comment below.
While I have your attention, can I invite you to subscribe to the monthly Dadbloguk newsletter? The next edition will be out in January and you can subscribe in just a few seconds via this link.
Interested in this blog post? Well have a read of these...