Something is going on in this household that is leaving me intrigued yet intensely irritated. I want to see if any of my readers can relate to my great source of annoyance and mystery.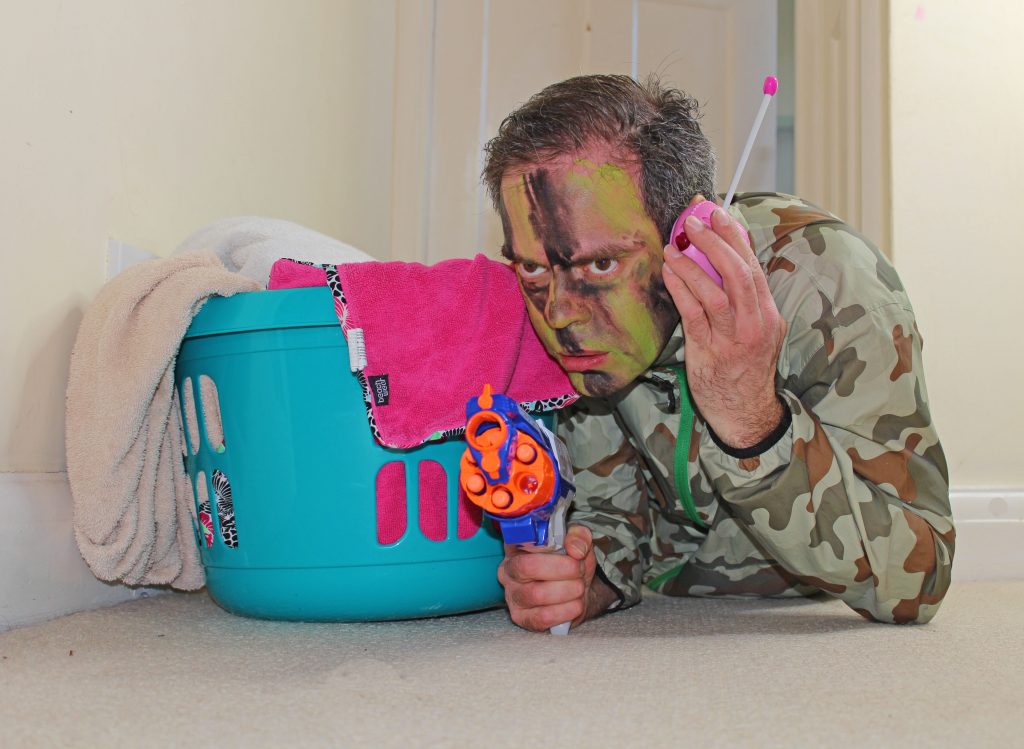 It's the great Mystery of the Towels. More precisely, The Mystery of the Towels That Appear in Bizarre Places and Don't get Picked Up.
I could give this mystery and an even longer name. Something like: The Mystery of the Towels That Appear in Bizarre Places and Don't get Picked Up by Anyone Else But Me. In fact, it's very similar to another domestic issue: That of socks being left on the floor and mysteriously being picked up and placed in the washing basket.
There is no shortage of towels in this house. If anything, we have far too many but I regularly find myself stepping out of the shower and having to go on a search and rescue mission to find a towel.
When I do find one, it is often damp and been left in the strangest place. It can be the newel post at the bottom of the stairs, underneath a chair in the kitchen, lying unloved on living room floor or just about anywhere but the bathroom.
Yes, I could check if there was a towel in the bathroom before I had a shower. That may be a sensible thing to do. If, however, I have placed several towels in the bathroom just an hour before I shower I like to think that at least one of the towels will still be in there 60 minutes later.
I have learned the hard way that this is an incredibly naïve way to think of towel availability in this house. Once my family have been in the bathroom, well, those towels just vanish and that's when I have to go all military and hunt one down for my own use.
In fact, I have something of a post-school run ritual. Once I'm back from the school run I often go around the house and pick up all the towels I can find.
It's the towels I find in the living room that leave me most confused. The family get washed and dressed upstairs so how do they magically appear in a room that's downstairs?  have no idea what they're doing in there.
As the home maker, it is, apparently, my responsibility to go on daily Search and Rescue missions for damp towels. Wherever wet, used towels are hidden, wherever they are festering, my wife and children expect me to hunt them down and hang them up.
I kind-of expect this from Izzy. She's five-years-old. She knows no better. Helen, at the age of eight, well I'd like to think she could pick up the occasional towel. As for Mrs Adams, just don't get me started. Let's just say that after a heated discussion, wet towels are no longer found on our bed. I do, however, frequently find them on the floor.
Tell me, does this sound familiar to you? Are you forever picking wet towels up off the floor? Those of you with teenagers, have I got worse to come or is this the worst stage for dealing with the Mystery of the Towels That Appear in Bizarre Places?
Interested in this blog post? Well have a read of these...