Here's a fact that not many people know about me: I used to be a travel journalist. With that background, I do take luggage very seriously. While I may not undertake long-distance travel anything like as much as I used to, I do (Coronavirus permitting) have to travel quite a lot as a family man because Mrs Adams' family is 400 miles in one direction and mine is 100 miles in the opposite direction. With that background, I have recently been taking a look at the Chicago suitcase from Rock luggage.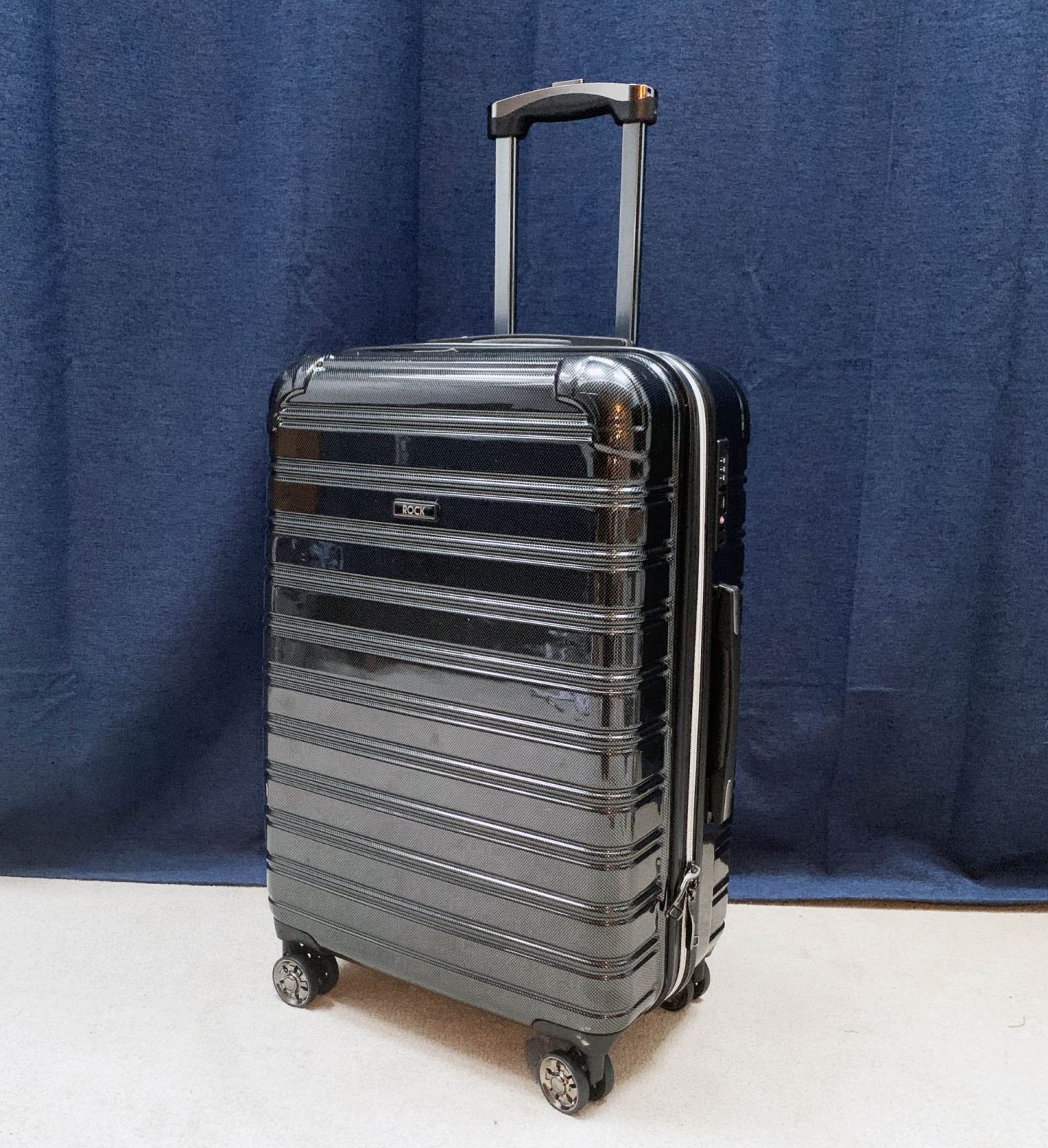 Under normal circumstances, Christmas would have been ideal time to test out a case like this as we'd have undertaken overnight stays in both Scotland and Cotswolds visiting both our families. Needless to say, that didn't happen this year. Nonetheless, I have given the case a through testing which, among other things, involved letting my children loose on the case (both of them trying to see if they could climb inside it!).
Main features of Chicago case
The Chicago case is available in various different colours, but I plumped for grey. It's outer shell is hard but flexible.
The case weights 3.7 kilograms when empty. As for size, it measures 68x46x26cm. To be clear, this would make it too large to be used as carry-on luggage on an aircraft (see note below about other sizes of case being available).
The case has a separate mesh divider splitting case into one large section and small section. You can, however, unzip the divider and create one large space. There is also has elastic strapping to hold items in place once packed.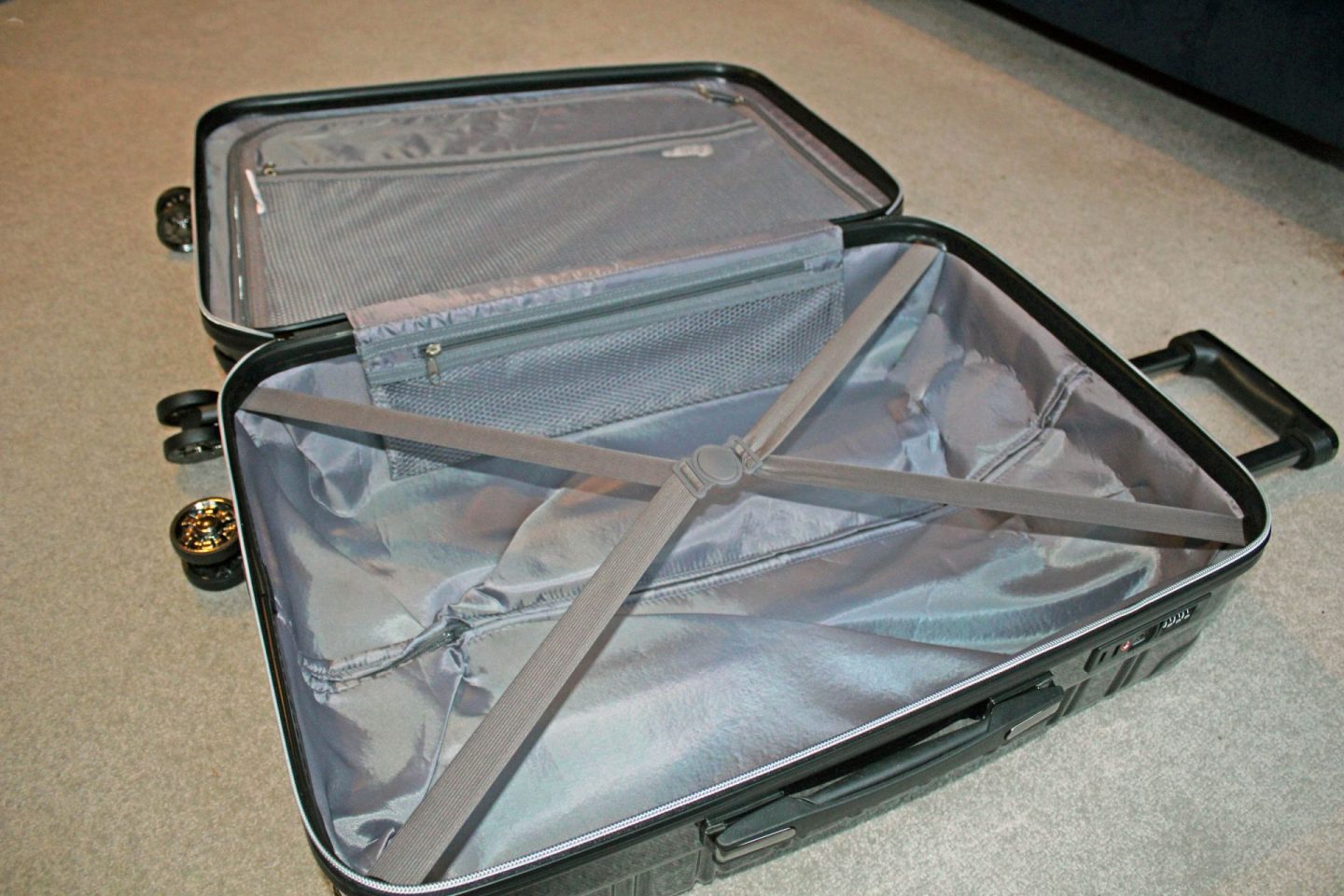 There are eight wheels on the bottom. These made the Chicago case incredibly manoeuvrable and it can spin on the spot. In addition to this, there are two carry handles, one on top and one on the side.
The case also boasts an integrated combination lock so you can secure the case without using a padlock.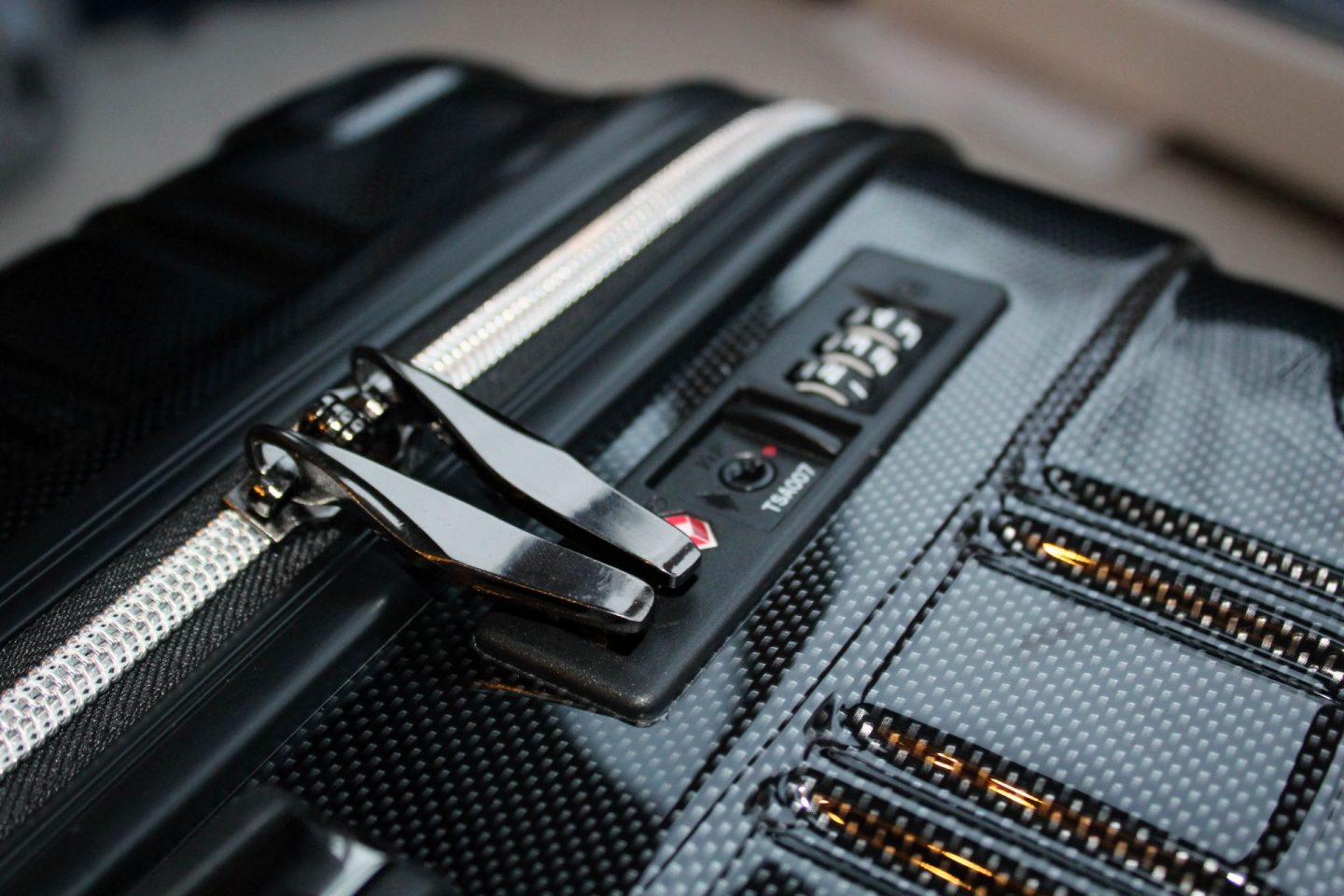 One point to consider
One thing did strike me about the design of the case. The wheels protrude from base. They seem very sturdy, much sturdier than I've seen on similar cases. Nonetheless, it did strike me they could get damaged if they got knocked. Then again, that is a risk that comes with this design of case and many cases are designed this way.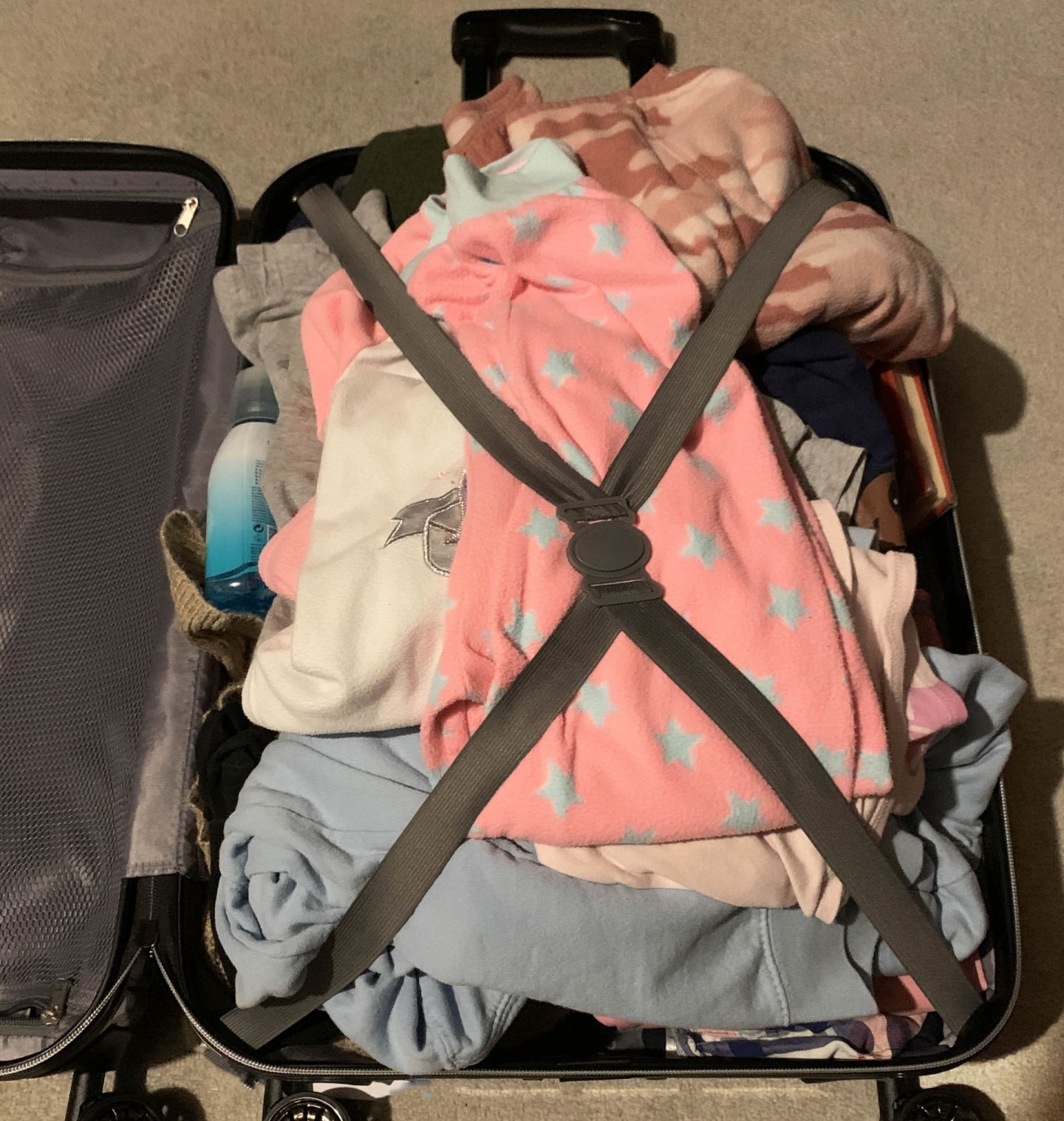 In summary
The Chicago case from Rock Luggage is well designed and a good piece of luggage for families who travel a lot (COVID-19 permitting). It looks like a nice piece of luggage and boasts great features. I see us getting lots of use out of this case when we are able to travel further afield again.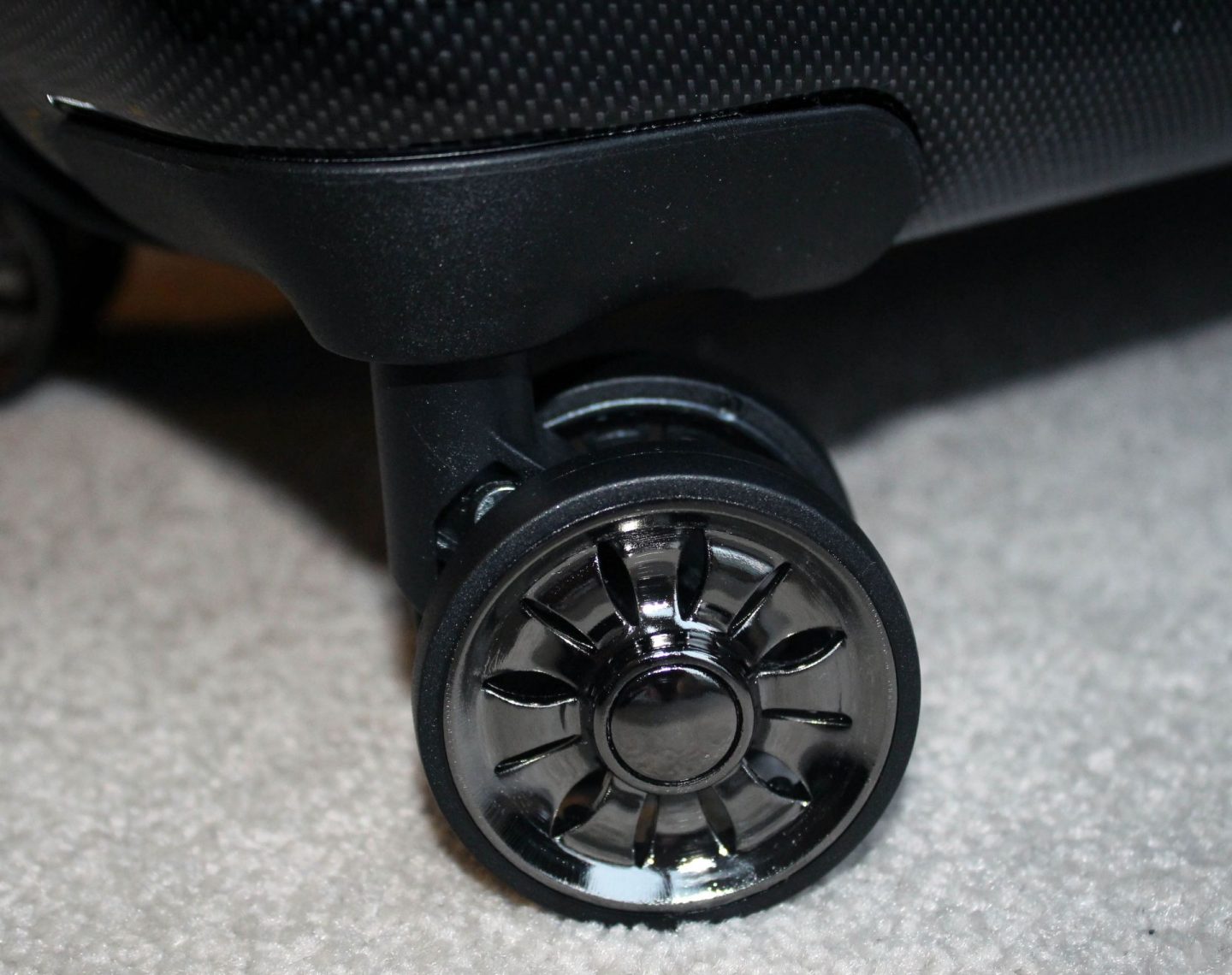 There is one further point I should make. This was the medium sized case. The Chicago range has a small and large option so you may find a case that suits your needs and the small case is suitable for stowing in an aircraft's overhead locker so could be used as carry-on.
In terms of price, the Chicago case usually retails at around 159.99 but at time of writing was sale so available for 89.99. Rock sells a variety of hard luggage products. You can find out about the Chicago by following this link.
Interested in this blog post? Well have a read of these...