I'm a barbecue enthusiast. I've always loved cooking and eating outside whenever possible. I'm also something for a Char-Broil enthusiast having used one of its gas grills for the past couple of years. It's Professional Core B3, however, was new to me and when asked to try it out, I simply couldn't say no!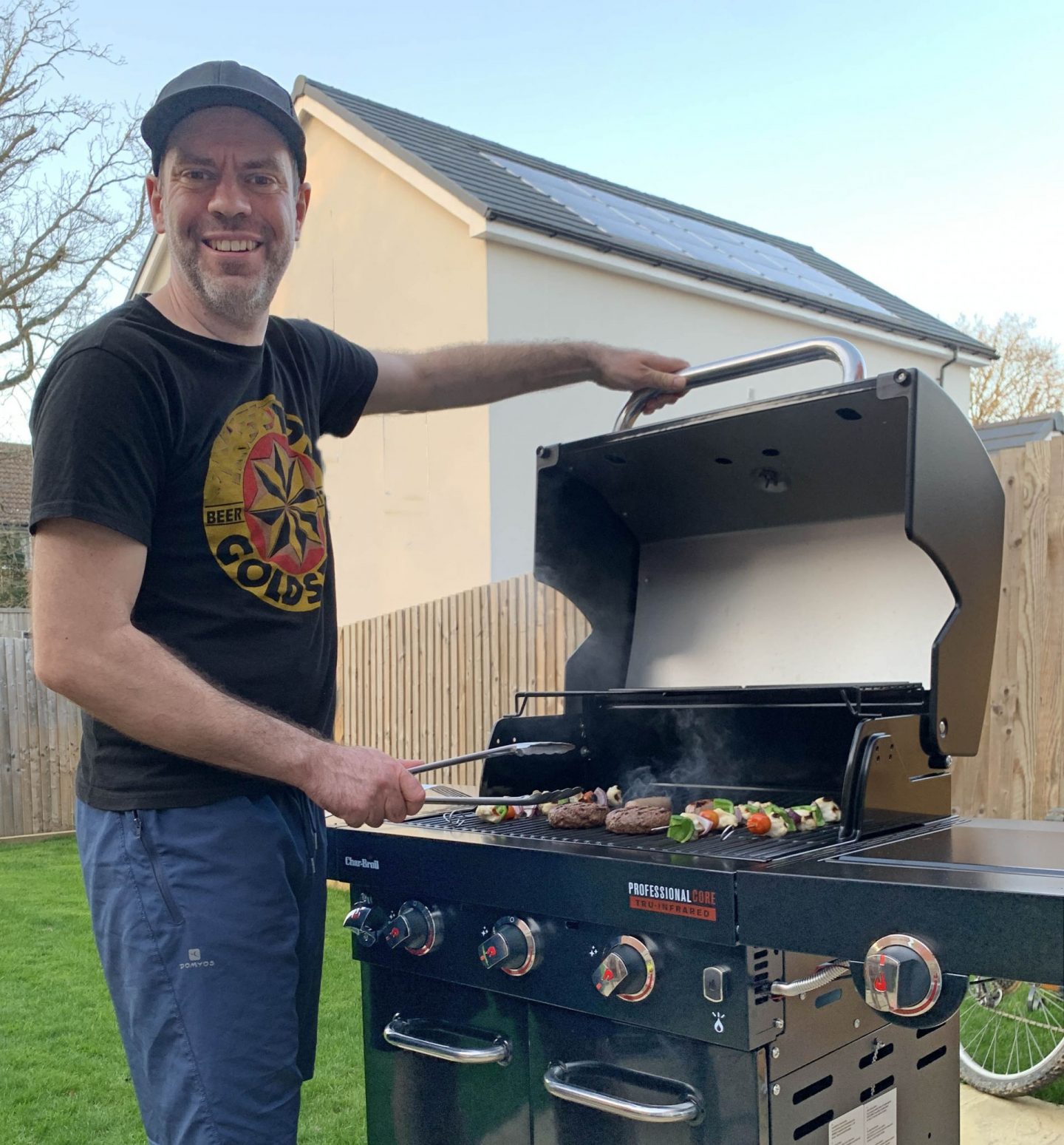 Introducing the Char-Broil Professional Core B3
The Professional Core B3 is gas powered. It has three burners and a hob on the side of preparing sauces, frying onions and so on. I should know, it was the first ever thing I cooked on the B3!
It has a battery powered ignition system, so no need to mess around with matches. Like most Char-Broil products, it has a lid with a temperature gauge on the outside.
The Char-Broil I have previously used is the EB340. There are some similarities between the two, but there are also some marked differences. Before I get on to them, a quick word about gas grills, barbecues and Char-Broil's Tru-Infrared cooking system.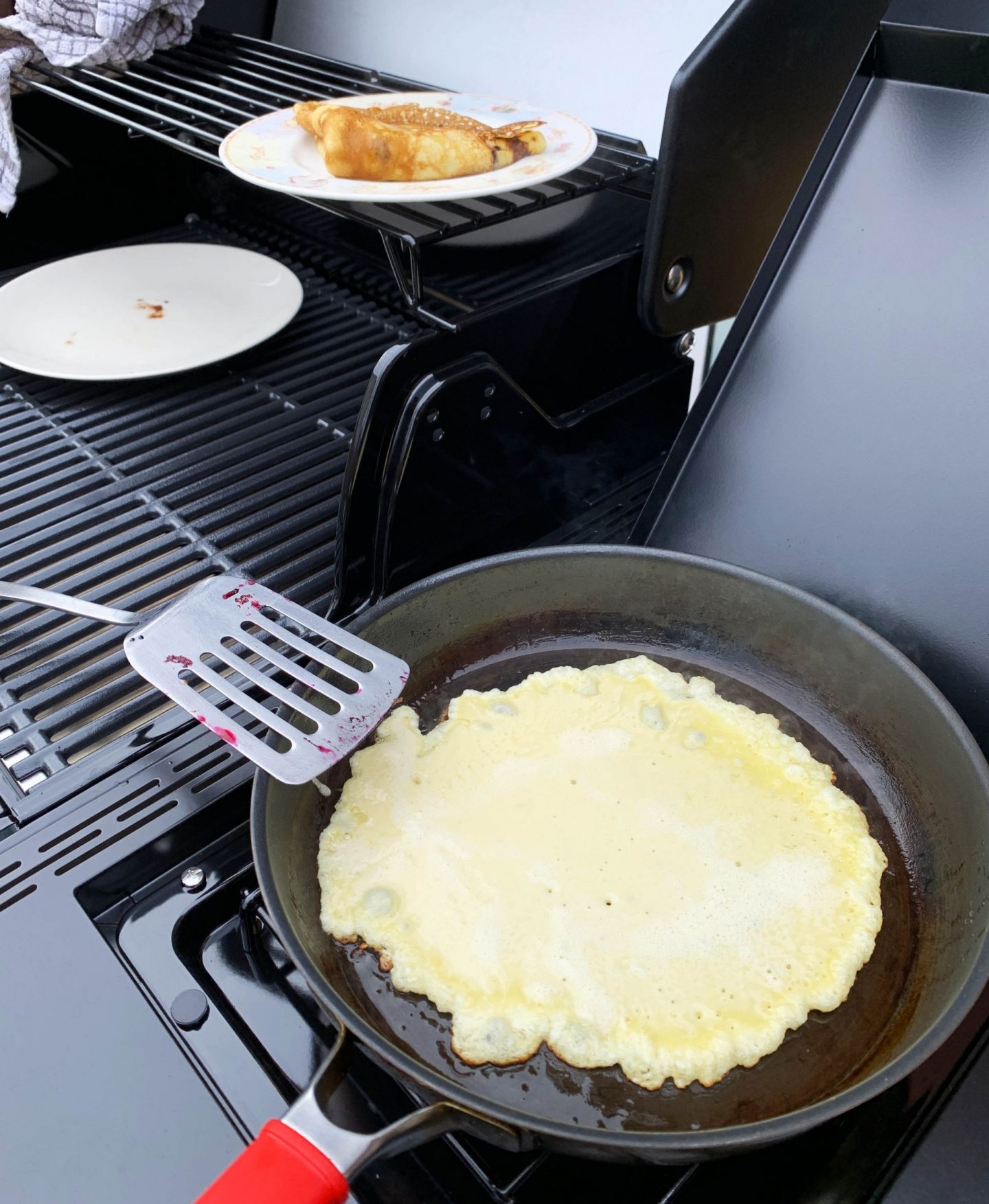 Gas V Coals
You simply can't write about barbecues without addressing the gas v coals debate. For many years I was an ardent charcoal barbecue fan. In fact, I was reluctant to use gas at all for environmental reasons. When I did some research into the matter, I discovered that it wasn't so clear cut. Unless you can buy charcoals that are hyper-local, you're probably better off cooking on gas and that was what persuaded me to try cooking on a gas grill. I'm a convert and haven't looked back (you can read my review of the EB340 here)
One further point I discovered when I first used a Char-Broil product. On this side of the Atlantic, we tend to call anything that cooks outside a barbecue. Strictly speaking, if it's powered by gas it's a gas grill. If it relies on coals, it's a barbecue. I'm not going to get all emotional about this, but I make the point for any purists reading this!
Char-Broil Tru-Infrared cooking system
There is a science behind Char-Broil gas grills. Whether the Tru-Infrared system is simply cynical marketing or a genuine advancement in outdoor cooking I do not know, but what I can tell you is the claims made about it seem to work. Here's what you need to know.
There are three levels to the main gas grill. First of all, you have the gas burners. On top of the burners is the second level: Stainless steel "emitter" plates that heat up and, as the name suggests, emit the heat.
Finally, sitting on top of the emitter plates are iron grill plates that are porcelain coated and enameled. You cook the food on these iron grill plates. The combination of the emitter plates and grill plates means there should be an equal distribution of heat around the food and the food cooks in the infrared spectrum as opposed to the flames and convection heat.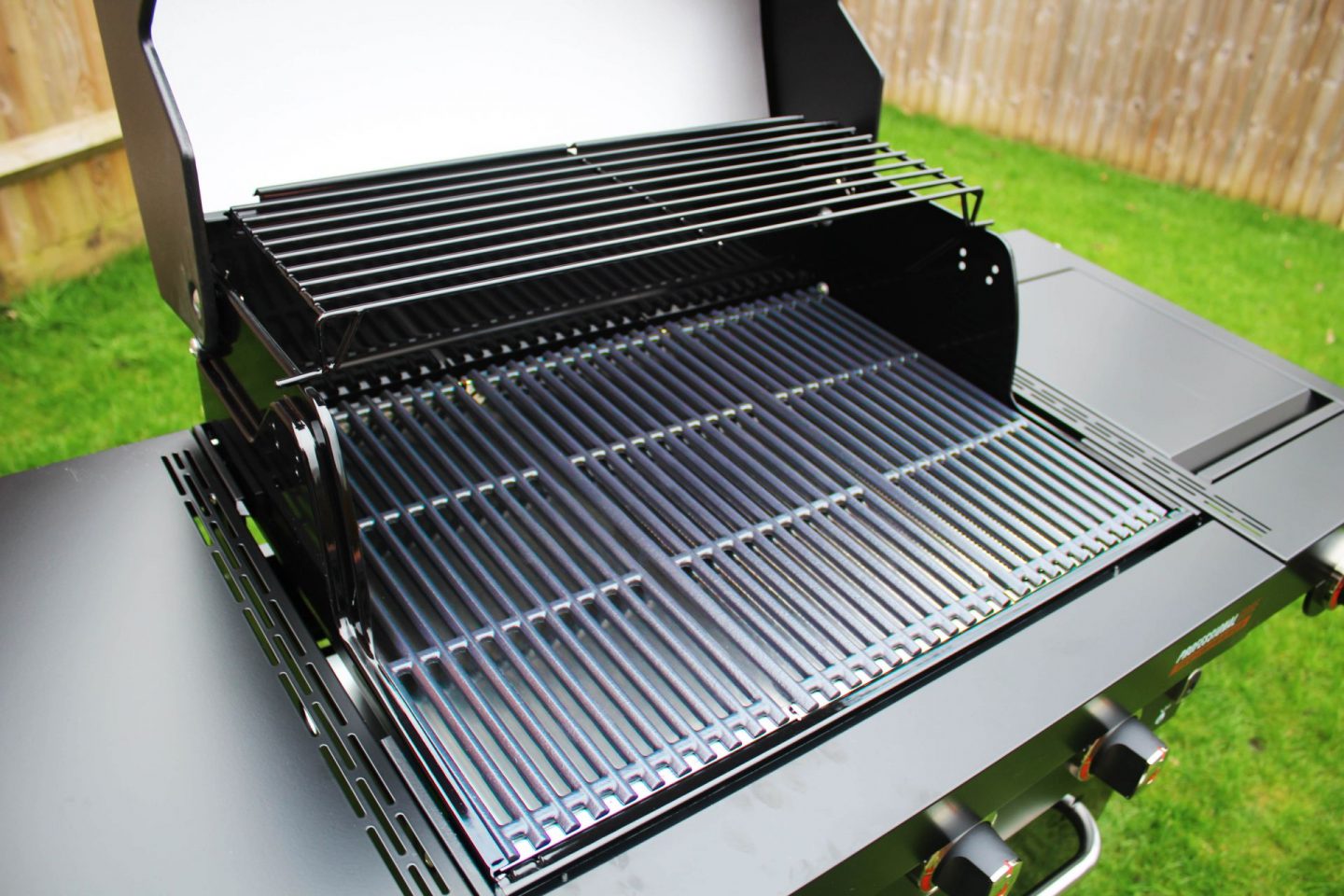 One important point to mention: When cooking using a Char-Broil gas grill, you are supposed to keep the lid down. This keeps the infrared heat in the cooking area.
As the food does not come into direct contact with the flames, you don't get food that is charred black on the outside and raw in the middle. The food also retains its moisture and the emitter plates prevent flare-ups.
I'll be the first to admit this all sounds very complicated. Nevertheless, In all my time cooking on Char-Broil devices I've never burned the food (apart from the odd occasion when I've done something daft) and it has always come off the grill moist yet properly cooked. That all said, let's take a closer look specifically at the Professional Core B3.
Building the Char-Broil Professional Core B3
The B3 arrives partially assembled. You have to build the frame that the fire-box sits on, install the side plates, wheels etc. It took two or three hours but the instructions were clear.
It was also a straightforward job. In fact, I was able to build most of it using a handheld multi-tool.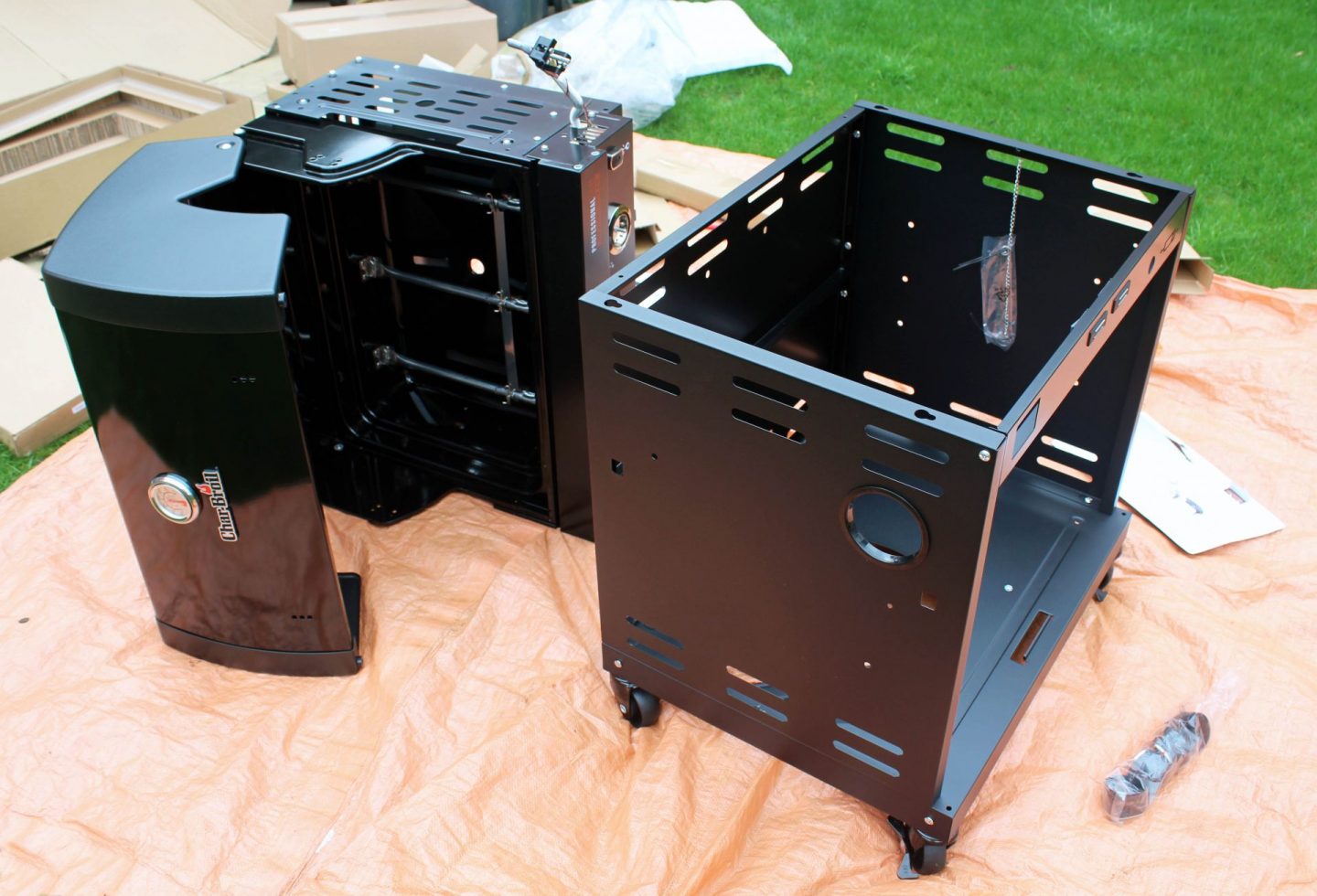 Features worth noting
This is a higher-end product than the EB340. As such, it comes with a few extra features such as toggles for hanging utensils and a cradle that sits underneath the barbecue so you can fit a larger gas bottle in there.
The lid is also double-walled and it has a bottle opener. My youngest daughter was particularly impressed by the bottle opener (although I have no idea why as she won't be using it!).
The gas control knobs are also illuminated. You need to supply four AA-sized batteries to make this work, a feature that may be useful if cooking at night. That said, I had a small issue with the battery compartment, which I will come on to in a moment.
The cast-iron grill plates are also worth a mention. They are removable and this makes it easy for them to be cleaned.
In use
What can I say, the Professional Core B3 is incredibly easy to use. The instructional manual suggests leaving it to heat up for 10-15 minutes before cooking but once it's at temperature, it cooks with ease and the food holds its flavour and remains beautifully moist.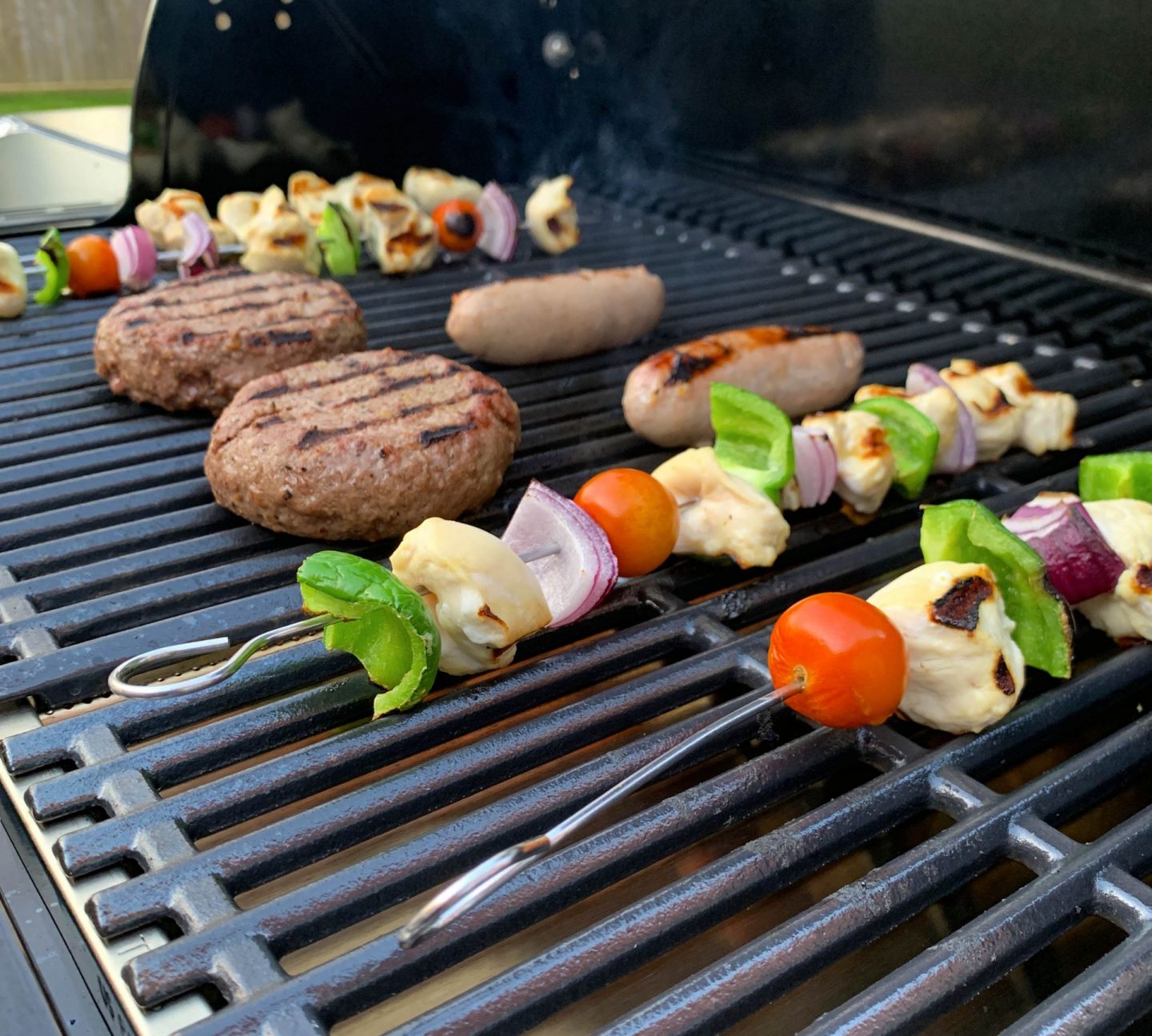 The cooking area is a few centimetres smaller than the EB340. Combined with the double walled lid, this means the Performance Core B3 is very efficient and can cook food at great speed. I've cooked sizeable burgers, sausages, chicken kebabs, salmon etc. and nothing has taken longer than 10 minutes to cook to perfection.
The hob also works incredibly well. I have used it for steaming corn, cooking fried onions and, as I said at the start, cooking pancakes!
The EB340 was my introduction to Char-Broil and using it was always a pleasure. Cooking on the Professional Core B3 is a step-up. I have really enjoyed using it.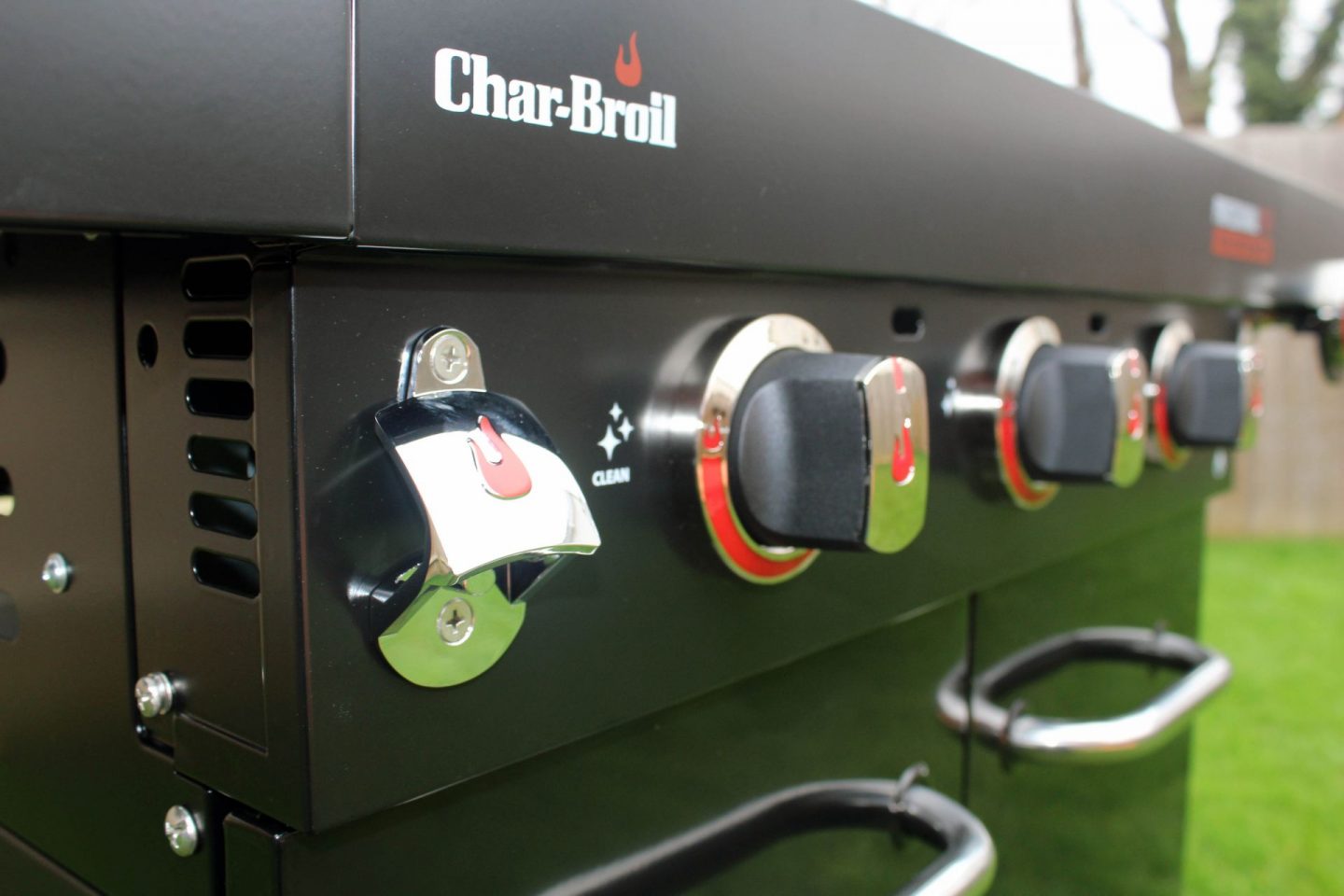 Issues to be aware of
There are a couple of small points that could be refined. Firstly, the Professional Core B3 does not have any kind of handle for manoeuvring it around. It's a small point, but this would be useful.
Secondly, the positioning of the battery compartment for the illuminated gas control knobs isn't the best. It's positioned right next to a pillar which makes removing the battery compartment cover difficult. I took the decision that I could live without illuminated knobs so simply took the batteries out
Just as a point of clarity, the electric ignition requires one AA battery. The compartment for this is on the front of the gas grill and is very easily accessible.
Final thoughts, cost and availability
This is a higher-end product than the EB340 so it is a bit more expensive. At the time of writing you could expect to pay £619.99.
If that's a bit too much for your budget, you don't have the space for a three-burner gas grill or you like coal, you should take a look at the rest of Char-Broil's range. It has smaller products, coal-only barbecues, hybrid grills, smokers and even electric grills, some products coming in at less than £200. You can buy directly from Char-Broil, Robert Dyas, Amazon and a host of other retailers. You'll find more information about the Professional Core B3 and the Char-Broil range on its website.
As for my thoughts, the Char-Broil performance Core B3 is a joy to cook on. It is versatile and easy to clean. I'm hoping for a good summer this year so we can get the most out of using it.
Interested in this blog post? Well have a read of these...