Aren't we all in an interesting position? We've said goodbye to the incredibly weird 2020 and launched headlong into 2021.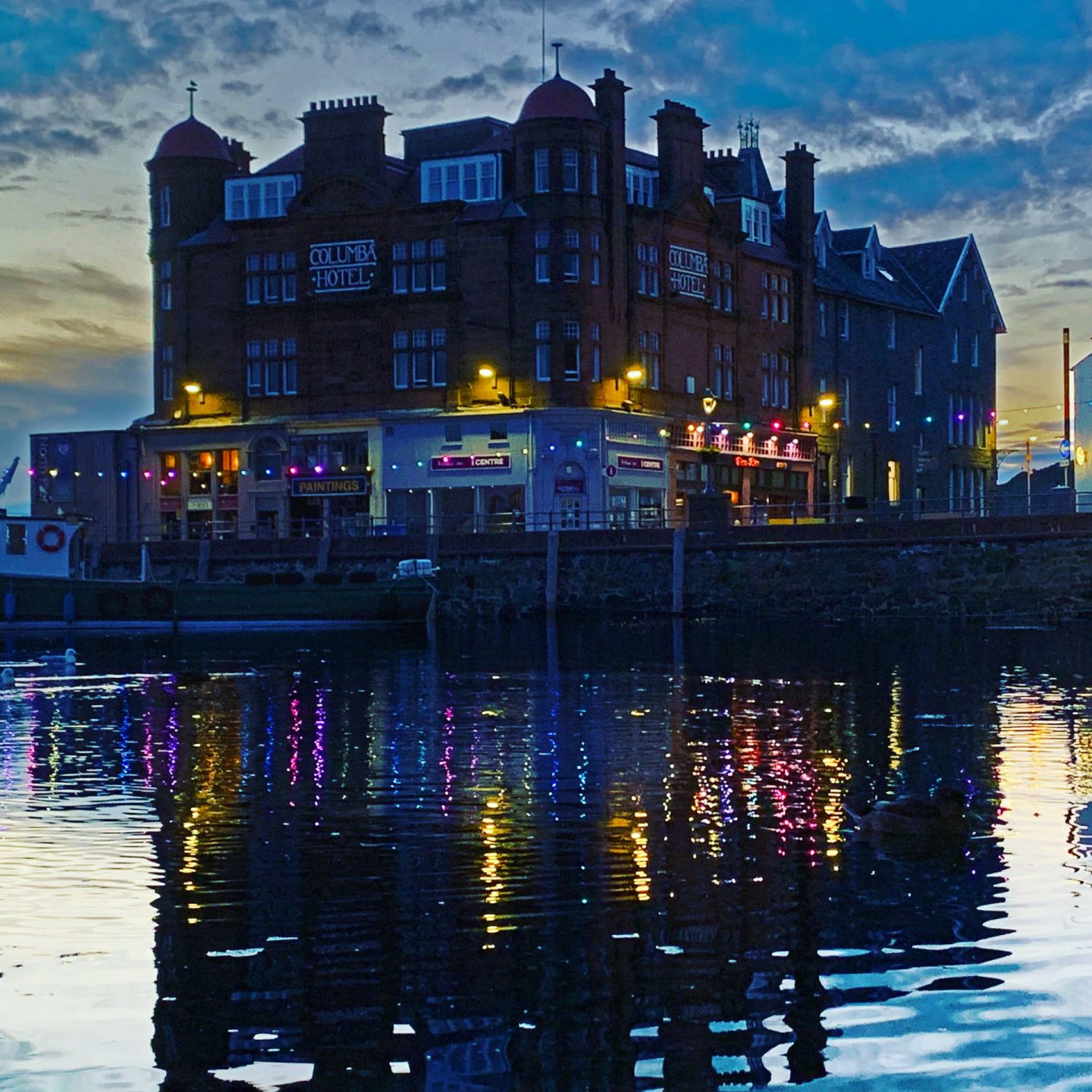 On the one hand, I'm feeling hopeful about the new year. We have two COVID-19 vaccines being rolled out in the UK and that is positive news. On the other hand, nothing has really changed!
We live in Tier 4 and it's energy-sapping (Tier 4 is the highest of the tiers introduced in England to control COVID and it's pretty-much identical to living under the nationwide lockdown restrictions from early 2020). There are only a tiny number of outside visitor attractions we can visit as a family. Every day is the same and it's strangely demotivating.
When we lived under lockdown conditions the first time, the weather was much better. We were able to spend much more time outside and we put the kids' gymnastics equipment in the garden for them to practice on.
The fact we're living in Tier 4 explains why I'm posting the photo above. It was taken in August 2020 when the COVID rules were relaxed and we were able to visit Oban in Scotland. That trip to Scotland was a real high point of last year and I have some very happy memories of our visit.
My intention had been to do something very different. I had wanted take some photos at an attraction near where we live called Hever Castle (no stranger to this blog, it's an incredibly photogenic location).
The castle building itself is shut under Tier 4 rules, but the sizeable grounds remain open. To get a change of scenery, I had booked tickets for Mrs Adams, I and the kids to do a twilight walk of the grounds which had been brightly decorated for the Christmas and New Year celebrations.
This isn't a straightforward process. Visitor numbers have been drastically reduced and you have to book in advance.
I had wanted to post an image of something new, bright and colourful at Hever to mark the arrival of 2021. Alas it was not to be.
Late in the afternoon on New Year's Eve, we turned up at Hever Castle at our allotted time. We were very quickly informed that following consultation with Kent County Council, all planned events were cancelled. We didn't even get in to the grounds.
It was disappointing, but I don't question the logic. I guess the powers that be felt it was a risk to public health.
With no new image to post celebrating the arrival of 2020, I thought I'd put this image on the blog. It's of the  Columba Hotel which is on the harbour front in Oban. If I can't mark the arrival of a new year in the way I had planned, then I'll post something positive from the past!
Speaking of the future, the big question we face as a family is whether the primary schools will open next week. We know Helen, our eldest child, will be schooled remotely for the first few weeks of January. As things stand, Izzy's primary school will be open for face-to-face lessons and I find myself questioning whether this is wise. I was even quoted in The Guardian giving my thoughts (you can read what I said here if you like).
As I say, it's a New Year, but not much has changed. We seem to be dealing with the same issues we faced in March of 2020 without the benefit of good weather.
I have added this image to the #MySundayphoto linky hosted on the marvellous Darren Coleshill photography blog. Do follow this link and take a look at imagery produced by other bloggers and influencers.
Interested in this blog post? Well have a read of these...